A robust online review management platform customized to your needs can help you stay on top of your online reputation and reviews. In this article, we'll take a look at what is reputation management software and the benefits of using one for your business. We also provide a brief outlook on how web scraping is leveraged in online reputation management.
Wondering what customers are saying about your business? As of 2019, 85% of consumers trust online reviews as much as personal recommendations. Every 1-star increase in a Yelp rating leads to a 5 to 9% increase in revenue. Reputation can make or break a business.
In today's digital world, information about anything can be readily found with a single mouse click. It is that accessible! In today's market, if you have a business, be rest assured that your potential customers are googling your business and reading the reviews! Thus, it is of utmost importance that your business reviews on various platforms are monitored in real-time preferably, via an online review management software.
What is a review management software?
A review or reputation management software scrapes online reviews from various listing sites on the web and helps you manage and monitor every aspect of your business' reputation - reviews, listings as well as mentions. And if you have more than one business or you are looking to monetize the online reputation management platform, you can manage all your client's reputation from a single dashboard.
Mass scraping business reviews make it much easier to compile thousands of reviews from dozens of sites so that one can easily see what's being said about a business online. Plus, when pitched against competitors, it also helps one see how well their business is scoring w.r.t their competitors.
Take a look at this review left by one of our esteemed clients, for whom we developed a review management software that other companies can use to both promote their brands and capture customer experience.
Reputation management software can also be used to submit reviews via emails or ad campaigns.
Reputation management software solutions leverage data - the data that is so widely available on the internet. The forum ratings, the ratings on listing sites, the reviews on eCommerce platforms, social media gossip, etc - all sorts of omnipresent data is scraped for providing accurate reputation stats. This data can then be analyzed to see how the customers are reacting towards the business and also if there are any loopholes in marketing. This, in turn, will help increase sales and revenue.
Also, in the event, if any customer is dissatisfied with the services or products that the business sells, the business can directly contact the person and take further feedback to find scope for improvement. We developed a similar platform for a client whereby he wanted to contact Amazon buyers who were not satisfied with his products. We scraped amazon reviews for the contact info and then developed a chrome extension to help him contact the customer. Read more about the review management case study here.
Now that we have an overall idea of what review management software is and what it does, let's take a detailed look at its benefits :
Benefits of Reputation Management Software
[1] Increased brand visibility
Visibility is paramount in today's time. With a reputation management software, you can keep a tab on what your customers are tweeting or commenting about your business. A review management platform also directly ask reviews from customers and post them on the most suitable channel.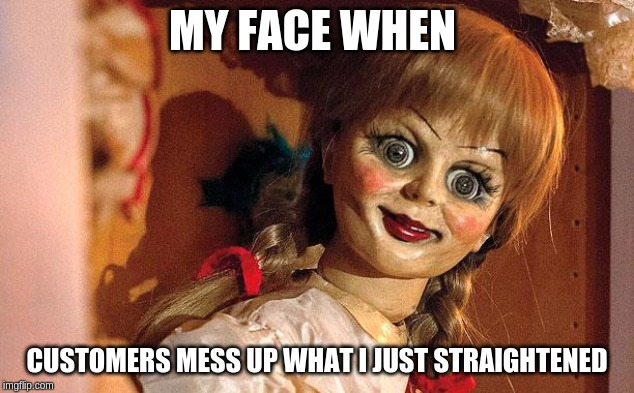 [2] Strengthen customer relations
A review management platform will help you address customer grievances faster. You can help your customer by solving their issues and complaints faster. This builds trust and reputation.
[3] Competition tracking
Identifies business opportunities. You can set an alert for your competitor and every time his/her brand gets mentioned on the web, you can take a note. You can use this data to find missed opportunities and unexploited paths. You can also analyze your competitor's weakness and try making it your strength.
Monetize reputation management software
Every business is in dire need of validation! Your reputation management platform can be a starting point for them. Develop a solution which you can distribute to your clients and other businesses and help them manage their way with their reputation woes from a single consolidated service platform.
Make it customizable in a way that it can integrate with your clients' internal platforms. Your platform must allow users to request customers for feedback, which can greatly improve brand image and also contact the dissatisfied users and help them get over their grievance. Let us list a few features and functionalities that every commercial reputation management software must have :
[1] A secure environment - You are going to deal with millions of data for thousands of companies. These data are confidential and should be adequately secured.
[2] Multi-site monitoring - Your customers are all over the internet. The software must compile reviews from all viable platforms where your customers can be present so that you can easily track what's being said about your business online.
[3] Powerful collaboration - A review and reputation management platform is used by different level of employees. The platform must be collaborative that is designed for businesses of all sizes so that colleagues can collaborate with each other.
[4] Email Survey and Response options - The customers should receive a survey email asking them how their experience with the company was and further politely asking them to review your business. Once they click on the Survey Link, they are taken to a custom branded feedback portal.
What we did with our review management platform is whenever a customer of our client company provides 4 or higher rating, the comment is displayed on our client's website in real-time. If the rating is below 4, it shows up on the feedback portal and our client can contact the customer, if the customer wishes to.
[5] Real-time notifications - Be on top of every online activity that positively or negatively affects the reputation of your business with real-time email alerts. This helps in improving SERP, track performance, monitor negative reviews and address them quickly, and drive additional sales.
[6] Dashboards and reporting - Get a complete 360-degree view that will have a snapshot of all metrics that are essential to manage and monitor your online reputation so you know what's working and what needs attention. It also helps identify trends to help you understand the measures that you are taking to improve your reputation are working or not.
Review management software is the best thing that can happen to your business! What helps in taking the ORM objective forward is web scraping.
"It is a capital mistake to theorize before one has data." - Sherlock Holmes!
Data is a differentiating factor and often stands to be the middleman between success and failure. When it comes to managing and monitoring your brand presence and business reputation, the more data you have in hand, the better.
But, you don't know where your customers are leaving you a review and it's not manually possible to track each and every channel in order to monitor these reviews. Automatically scraping these reviews from every possible channel saves the manual labor. Thousands of websites are scraped at a random interval for relevant data and then exported in a format that is human readable.
Extracting data from the web for review and reputation management is done with the help of scraper bots that monitors every possible web portal and social media portal and collects all the relevant data from them to provide the businesses with a holistic view of their customer preferences.
These ample data can then be used for analyzing where the business is scoring with the customers and where they need to put in more effort. The accurate forecasts will help companies channelize energy into strategies that will leave them with greater success. Along with the sentimental analysis, businesses can also formulate strategies for lead generation and marketing, now they have all the data in hand.
Also, with web crawling, you can specify the age cohort, gender and location to get a targeted idea of your customer segments and market products and services accordingly.
Reviews on fraudulent sites can further prove to be a problem for business. Scraping data will help identify these fraudulent reviews and delete them.

And finally, real-time communication with the customers is an added benefit that web scraping provides. As the scraping generates real-time data, you immediately get to know if a customer or a potential customer has some complaints or query regarding your business. Answering their questions and resolving their issues immediately will help build trust and reliability and improve your business reputation furthermore.

Signing off
It is often said that a good reputation is more valuable than money. And in business, if you lose reputation, you lose everything. A review management platform puts you in complete control of your brand and what people are talking about your brand.