Digitization has significantly modified the traditional way of running a successful business with the introduction of eCommerce. Recent studies reporting the sales volume of the ecommerce business in 2019 to be $3.5 Trillion and expecting the numbers to soar up to $4.9 Trillion by 2021. Which shows, it's not only just a huge success, it's also going to dominate global business scenarios for the foreseeable future.
Let's face it, in spite of the obvious demand and proven success models, establishing your online ecommerce business as a market leader is a difficult task under this present cutthroat competition in this space. From "choosing the right suppliers dynamically based on their performance" to "AI based promotion for achieving cross-sell and up-sell", your eCommerce business will only thrive if it ticks the above boxes and each one in between.
To tick all these boxes and implement your specific winning strategy & processes for your specific business case, you need to build a concrete eCommerce platform which can ensure your competitive advantage and keep you ahead of your competitors.
What is retail & ecommerce software development?
When your online business is continuously growing and expanding, you are likely to face challenges in terms of managing inventories, products, orders, shipping, payments etc which is a part of your day-to-day business.
An eCommerce software with robust features and functionalities becomes an all-in-one platform to manage your entire retail business processes that helps you to reduce the huge burden of manual work and improve efficiency. An ecommerce development company can help you with ecommerce software solutions by transforming your business data into an organized and structured software that will be a perfect fit for all your complex business process flows.
What a retail & ecommerce software can do?
Manage warehouses and inventories across different locations
Track and Manage entire ordering and fulfillment cycle
Automate and centrally manage multi-store operations
Manage discounts, promotions, offers
Manage detailed customer purchase history along with feedback
Streamline billing process
Accept payments from different payment platforms
Off-the-Shelf(OTS) vs. Custom ecommerce solutions
OTS ecommerce softwares are ready-to-use software solutions with a fixed set of features, functionalities available at a pre-defined cost. They are already used by a number of other businesses and hence have a track record in the market as well.
They come along with all the standard features that are needed by the businesses having similar verticals to manage their business process flows making it fall under one-size-fits-all category.
When one-size fits all doesn't meet the list of needs and requirements of your unique business process flow, then custom software development comes into picture. Custom ecommerce solutions are developed to specifically execute your unique business strategy to address your targeted customer base.
An ecommerce development company will first understand the challenges you're facing in terms of your day-to-day business process and then come up with a unique tailor-made solution which will be a perfect fit for your business.
Benefits of custom ecommerce development
Cost Effective
Custom software development may be expensive when compared to Off-the-shelf software but worth the cost in the long run. You may start your business with a ready-made solution which contains a fixed set of features at a cheaper cost. But whenever you will be required to have additional functionality to solve your business problems, OTS may additionally charge you to add those functionalities on top of their pre-build platform. As a result, your overall budget will be increased.
Even all OTS doesn't have the infrastructure to accrue additional functionality on top of it. In that case you again need to buy and depend on new softwares. Which will not only increase your overall budget, it will also increase your workload to track and manage different softwares.
As custom software always requires a narrowly defined set of requirements, so a well-thought-out custom eCommerce software can provide your business with long term savings by incorporating only the important features and functionalities that are required to address your business strategy exclusively.
Read more: 5 proven ways to reduce software development costs
Open to use best suitable technologies for unique business requirement
Technology can give your business a cutting-edge upper-hand to stand out in the competitive market. OTS softwares lets you utilize the technology that was embraced during its development period and can't be altered even if you want to switch to some other options. So, you are more likely to lose the battle-game if you lag behind.
Custom ecommerce software becomes an asset where businesses can invest in order to leverage the latest technology that is flourishing the current market in order to stand apart from the rest of your competitors. Serving your customer with the latest technology will eventually help you to increase the customer retention rate and improve their overall experience.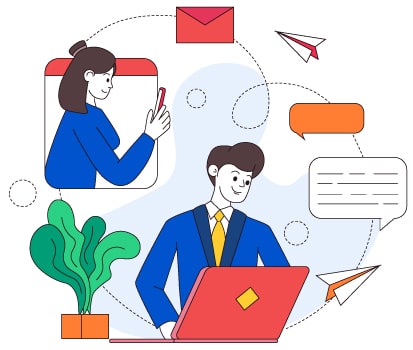 User-friendly based on your unique customer preference
Providing a user friendly, simple and efficient experience to your customer is the ultimate objective of any business. An OTS software comes with a set of predefined themes and features that has been selected by the development team which cannot be altered as per your needs and convenience.
On the other hand, custom software is made user friendly by incorporating all the features that you want to have based on your customer preferences. Even you can track our customer's interaction with the platform and optimize your platform based on that.
This in return will help you increase the retention of your rate and revenue of your organization.
Customized product catalogue as per your industry
When any customer visits your business online, "Product / Service Catalogue" is the most important thing to help your customer to explore your full product and service offering range and engage them further with your business.
Now different companies have different types of product offering which require unique display pages. Like : if you're in business with an online grocery, your product display page will be definitely differ from a business who has an online car reselling business.
With OTS, you always have to choose within a limited product catalogue display templates. But a custom ecommerce solution allows you to build your product catalogue and display pages as per your specific business type, brand name and theme that can help attract your customers.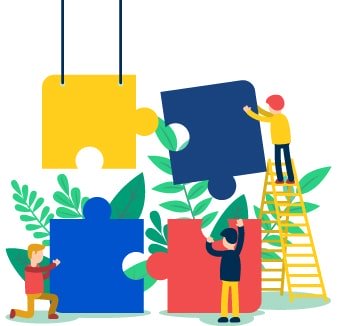 Free to integrate third party platform based on requirement
When it comes to the eCommerce business, your ecommerce software requires you to integrate with different third party platforms and solutions like Payment gateways, ERPs, CRMs etc.
Going for an OTS software solution means you will have limited and pre-defined choices for and pre-build third party integrations based on what are popular in your industry.
But with a custom ecommerce software you can get the most competitive advantage by integrating with your preferred third party platforms which can provide unique advantages to your specific business and customers to fulfill your specific business strategy.
Unique and customized shipping process
The customer nowadays wants their products to be delivered at their doorstep as soon as possible. And there are so many shipping providers available in the market across different locations providing specific advantages at specific geographies and for specific product categories.Thus shipping and order fulfilments have become a complex process.
OTS software is built keeping a wide range of customers into consideration. But, every business has a different customer base, so a predefined shipping set-up which is working for others may not be suitable for your customer base. A custom ecommerce software provides you with the option to choose specific shipping platforms for specific geographies and product categories (Like perishable goods vs non-perishable goods) and at the same time factors in the past performance of those shipping vendors. It makes sure their end customer can avail prompt and easy delivery of their products to help increase customer satisfaction.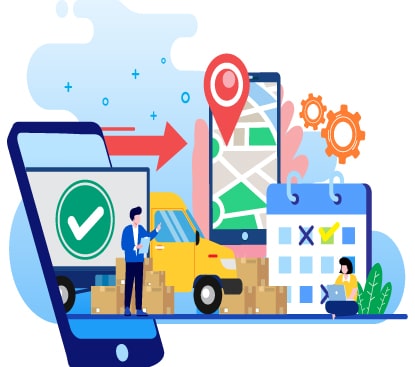 Data ownership and information security
When you deal with a variety of products, services and a huge customer base you tend to come up with a huge number of confidential data that are important to be kept securely.
Now the question is, Why do businesses collect data? In today's digital era, customer data is the backbone of any business which gives you the ability to analyze your customer behaviour, company's productivity in different ways and ultimately that data leads you to make the money making decisions for your company.
Most of the OTS have pre defined data filter options which you can apply within your dataset. Whereas with a custom ecommerce solution, you will be the owner of your customers' data and can track and analyze those data in your preferred way.
Also, OTS may give the assurance to keep your data safe and secure, but at the end of the day you are using their platform as well as their database for all of your valuable customer data. But with your own custom ecommerce software, you can keep your data in your control, safe & secure!
Better application security
For an attacker, if they can compromise a popular OTS platform like Magento or Wordpress, they can get access to thousands of enterprises' sensitive data, who are using such platforms, so the attacker has a very high incentive to attack an OTS Software.
Whereas a custom ecommerce software is exclusively built for your organization. So even if an attacker can spend a lot of time exploiting your custom ecommerce platform(also it's hard as it's architecture is not documented anywhere), he can still get hold of only your company's sensitive data, so incentive for an attacker is pretty low to attack a Custom Ecommerce platform.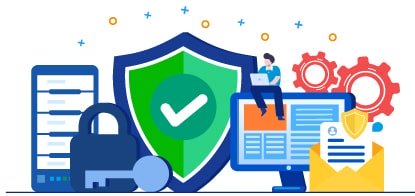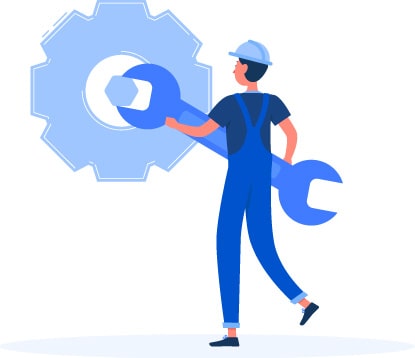 Timely support and Maintenance
There are thousands of organizations who are using an OTS, so if your company is facing a particular business disrupting issue, still it will get much lower priority compared to issues reported by multiple companies, so you will get kind of "Cattle Care".
Whereas if an ecommerce development company builds a custom software for your organization, then your company is the sole user and the most important customer for that Software. So whenever you face any problem with the software no matter how small or how big, you get support from the vendor on utmost priority.
Feature analysis
A successful ecommerce and retail enterprise business platform not only depends on the products you are offering to your customers, it also depends on the modern and business centric features of your platform. An Ecommerce and retail software is involved in a wide range of features and functionalities that streamline many aspects of online business.
Let's have a look at some basic standard features: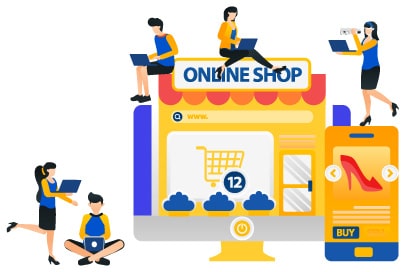 Product management
Easily visualize entire product portfolio and plan your offerings and marketing activities accordingly

Automatically import or update products with easy spreadsheet import and mapping utilities

A product management should have the ability to add unlimited number of categories and subcategories.
Order Management
Track and manage all customers' order status from a single dashboard

Central order management dashboard for stakeholders and fulfilment partners

View and track shipping and billing status

Create and manage custom orders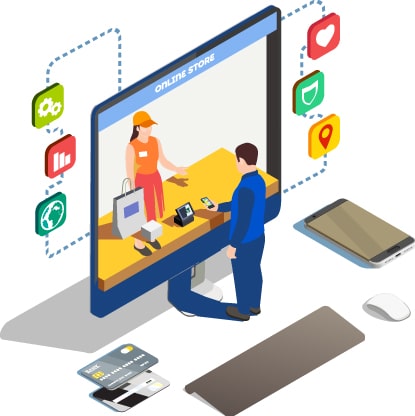 Point of Sale (POS) automation
Automate check-out process using barcode scanner

Ability to accept diverse payment gateways including credit card, debit cards, contactless payments(NFC) etc., which will increase customer satisfaction as well as increase revenue.

Ability to cross-channel returns and initiate return/refund from any store location.

Ability to track and manage staffing / employee hours, activity which will help you to take appropriate action to increase productivity.
Advanced payment method
Integrate with popular Payment gateways method based on location.currency

Automated invoice generation for stakeholders, suppliers, dealers, distributors etc.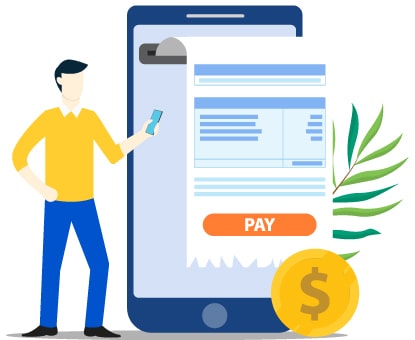 Dashboard and reporting tools
Track and manager entire entire ecommerce business data from a single dashboard

Ability to set custom alerts for different user type activities.
Now let's look at some advanced key features:
Customer Management
360-degree comprehensive view of customers

A centralized database for all customer collaboration

Automated campaigns for customers based on their purchase history, saved carts and other activities.

Automated feedback collection from customers for the entire service along with the product.

A centralized dashboard for detailed customer analytics to improve customer experience based on relevant data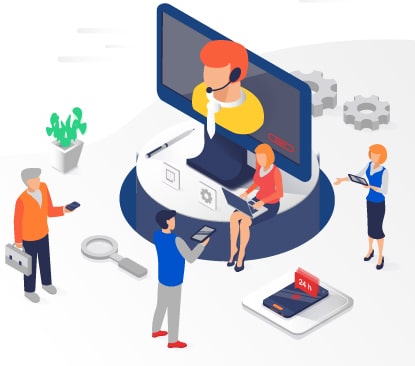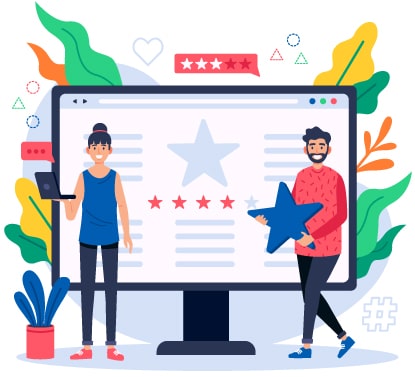 Rating and feedback management
Automated email and SMS campaign to collect review and feedback

Collect customer's feedback from different third party portals.

Get notified each time somebody posts feedback on your site or any other third party site

Sentiment analysis over customer feedback and personalized approach to unsatisfied customers

Customized campaigns to know about customer's needs and optimize service based on that.
Discount, Promotions and marketing
Create custom "Limited-time-period" promotions based on stock availability and market demand

Customize offers on products in multiple variants to track coustomer's intent.

Coupon management provides data to understand the customer's preference to purchase.

Create loyalty rewards for customers with discounts, coupons etc.

Easy and efficient return and refund policy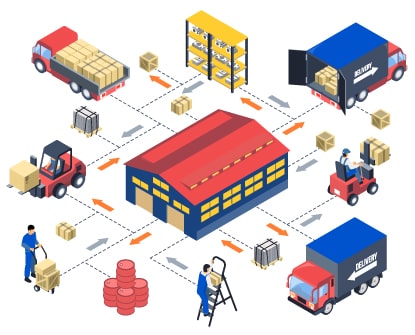 Inventory / Warehouse Management System
Multi-location and multi-vendor inventory tracking from a single dashboard

Set up customized product stock limits and automate restock of products before "running out" of stock. For example : you run a supermarket chain. You want to keep at least 100 crates of egg in stock all times. So you set a lower threshold of 150 crates and any time any store hit that mark the system will automatically place an order for the next 200 crates of egg with the specified supplier.

Integrate supplier's stock view within your system to get the real time picture of availability so that you can choose the most suitable supplier

Instead of manual uploading, integrate Barcode scanning which will also ensure error free product information.
Custom Distributor Management system
Distributor Management System(DMS) allows brands to track performance of dealers, manufacturers and distributors and see their product performance across different distributors or dealers.

Automate the entire order and delivery cycle between customers, distributors and manufacturers based on customers' requirement, distributor's stock, manufacturers' production capacity.

Stay up-to-date with real time distributors and manufacturers' stock status.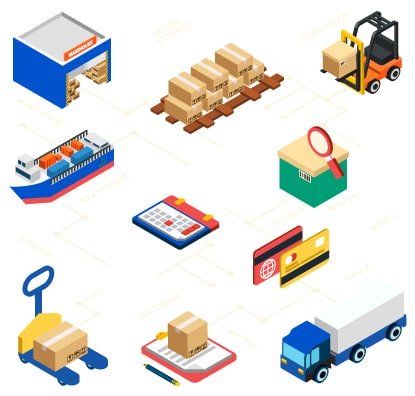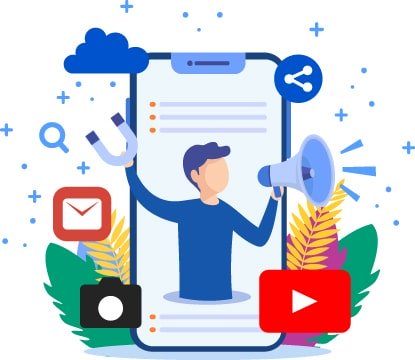 Social media management
Integrate with multiple social media platform to allow users to share product reviews

Create POP(point of purchase) for customer on social media
Shipping Management
Integrate with multiple popular third party shipping platforms.

Track and monitor each shipment across different locations and plan optimal routing accordingly.

Track and monitor real-time shipping status from warehouse to customer.

Allow customers to get real-time shipping status.
Alert & Notifications
Automate a series of notifications which will be sent to customers for each step of their entire order process.

Schedule automated push notification campaigns for customers based on the pre-defined promotions, discounts, sales etc.

Track and analyze the actionable performance based on promotion push notification open rates and conversions.

Create custom push notifications based on customers' "Purchase History" or "Saved Items" to re-engage or retain those users.
A retail management system is a platform that comes with a number of tools that helps streamlining the retail business process.

This can help in automating and managing day-to-day operations like inventory, customers, finances, customer related data, accounting etc. using a single platform. Retail management software being fast, flexible and secure can help you serve your customers with better services and earn better revenue in return.
The cost of any ecommerce software development depends on so many factors like the complexity of the software, the platform you want to build your app on, the ecommerce development company you're choosing, backend development, testing, deployment, maintenance, design and features you're willing to include in your app.
Taking all of them into consideration will decide the overall cost estimate for the app development.
Read more:
How to estimate Custom software development costs?
An ecommerce website is an absolute necessity, if you are thinking and planning to grow your business in the coming future.

An ecommerce website can help you establish and strengthen your brand name, get to know more about your customer preferences and market trends, run marketing campaigns to enhance your business, gain new insights to build new strategies and improve your reach amongst your customers.

Most importantly, your own ecommerce website can help you gain profit increasing your market value and sales. Owning your own ecommerce website will eventually allow you gain customer's trust, loyalty and increase the retention rate.
A web development company with an exceptional and robust team of project managers, developers, designers, marketing researchers and content writers can help you with ecommerce software solutions taking each of your needs and requirements into consideration.

They first analyze your business process flows and requirements and end up providing you with a custom ecommerce solution that is the best fit for your business.
By investing in custom ecommerce solutions or web development you can have full control over your ecommerce website , improve the experience of your customers, incorporate new features and functionalities, integrate innovative sales techniques, increase the credibility of your business and brand along with improving the visitors traffic and SEO.
If you want to develop a mobile app, start with gathering all the needs and requirements that you have for your ecommerce business. Once you are done with your requirement document that is BRD(Business Requirement Document), you can now hunt for an ecommerce development company that can help you with your ecommerce software solution.

Once your search is over, you can discuss your BRD, features and functionalities, Design, price, time factor etc. in detail with them and they will then start working on your custom ecommerce solution taking all your needs and requirements into consideration.
Looking Solution for same industry?
Our Experts Can Help You!