While each business is as unique as a fingerprint if you look at their workflow, resources, core goals etc. - but then there are problems that unify a lot of them. Like?
How to save time & money while keeping the operations rolling the same?
I have customer servicing teams working in shifts and still missing customer enquiries!
When I checked back the other day I found half of the follow-ups were responded to by the leads but the team skipped acknowledgement!
One of the HR guys forgot to mark a resigned employee off the active employee database and the accounts team ended up crediting him the salary for another month after leaving the organization!
And so on...
Well, all of those and of the likes are solved as one as you opt for a digital makeshift.
The required renovation and contemporary step-up - that's probably the easiest way to brief the entire point of digital transformation. Forming the lynchpin of accelerated growth & success for businesses of all sizes, digital transformation sure looks like a 'must adapt' concept but the right way to go about it is often ambiguous. But by the time you reach the end of this page - it won't be anymore!
What is digital transformation?
Digital transformation, in simple words, is an overall e-makeover to a business' approach to using technology for management of all sorts of resources, operations, workflow etc. That means molding the existing business model as well as tweaking revenue channels, to enhance the bottom line, making the most of its offerings.
The Pandemic Covid-19 And digital transformation - what's the link?
2019 has been the year of transition for many businesses because of the massive offline to online shift of consumers regardless of their 'shopping preferences'. The Government issued lockdown notices across the globe and left e-purchase as the only option for quite a long stretch. And needless to say, the businesses knew the convenience would only ensure that even when the 'mandate' is lifted, e-shopping would still continue. The survey results confirm the rapid shift toward interacting with customers through digital channels. They also show that rates of adoption are years ahead of where they were when previous surveys were conducted—and even more in developed Asia than in other regions (Exhibit 1). Respondents are three times likelier now than before the crisis to say that at least 80 percent of their customer interactions are digital in nature.
Symptoms that your business needs digital transformation
How to know that your business is in dire need of digital transformation ? Well honestly, just because it's having all the buzz around it, you shouldn't get-set-go with digital transformation. So let's have a quick look at THE symptoms that scream aloud the necessity of a strategic digital transformation:
Outdated Technology Infrastructure
If your technology infrastructure is aging or inadequate, causing hindrance to operational efficiency, scalability, and innovation.
Inefficient and Manual Processes
If your present system has heavy reliance on manual and time-consuming processes that impede productivity, causing difficulty in decision-making, and thus leading to significant increase in operational costs.
Lack of Data-Driven Insights
System's inability to harness and analyze data effectively, resulting in missed opportunities for informed decision-making and personalized customer experiences.
Poor Customer Engagement
Inadequate customer engagement strategies and an inability to meet evolving customer expectations for seamless and personalized digital experiences.
Limited Accessibility and Connectivity
Challenges in facilitating remote work, collaboration, and seamless communication across various teams and departments, hindering productivity and efficiency.
Ineffective Security Measures
Vulnerable cybersecurity practices leading to data breaches, compromising customer trust, and potentially leading to legal and financial ramifications.
Inflexible and Unresponsive Business Model
A rigid business model that struggles to adapt to changing market dynamics, consumer behavior, and industry trends, resulting in missed opportunities for growth and innovation.
Inadequate Digital Presence
A lack of significant digital footprint and online visibility, leading to reduced brand awareness, limited market reach, and an inability to compete effectively in the digital landscape.
Inability to Embrace Automation
Failure to leverage automation for repetitive tasks, leading to resource inefficiencies, increased human errors, and limited focus on high-value strategic initiatives.
Limited Innovation and Adaptability
A lack of innovation culture, resistant to change, and slow adoption of emerging technologies, leading to stagnation and an inability to keep pace with competitors in the market.
The digital transformation road map
Digital transformation sure sounds like a magic spell but it isn't as easy to ace as it may sound. What does it take, then? The right roadmap to start with & a clear goal to set the destination right. Here's a tried and tested outline:
Customer Management : What's a business without its customers!
Operational Efficiency : How's your business going to succeed without this!
Culture and leadership : If your business doesn't reflect your culture, what makes it 'your' business?
Workforce enablement : Isn't that the crux of your digital transformation efforts?
Digital technology integration : Focus on promoting agility, highest functionality & zero downtime
Digital transformation trends of the hour!
Digital transformation has always been 'in' and the running year (and the decades ahead) doesn't look like any exception. However, the evolution is a constant too and that makes it a priority to stay updated with the current trends in this landscape. Take a look!
1.
Integrating cross-functional teams through digital business operating model
One of the countless blessings of digital transformation is moving past the "walking on-and-off desk and hovering over others' cubicles to get an update from another team" culture. As digital disruption successfully breaks the traditional departmental silos, fostering seamless collaboration across all departments of an organization, overall business operations take lesser completion time while encompassing more accurate & better quality outcomes. Need I say more about what makes it a trend? Guess I heard you say convenience pro max!
2.
Zero trust security with better-than-ever access control
Security never goes out of trend and the reason is the ever-growing exposure & thus, threat to sensitive business details. Quite like the name suggests, zero trust security facilitates continuous verification cycle execution and custom rule-based access control, ensuring top tier confidentiality & data security.
3.
Software 2.0 Featuring Generative AI and advanced machine learning.
C'mon, you must be thinking, what's this approach, calling it software 2.0 like it means more than an advanced software with increased capabilities. Software 2.0 marks the evolution of software development standards, as it leverages the best of generative AI and machine learning advancements, for highest automation and optimization, across every stage - from coding to testing.
4.
Data Fabric For Course Optimization
Data fabric, the newest data management approach in the tech block, certainly makes for a trend that you can not miss. What's special about it? It enables easy access and management of business data across distributed systems, without leaving any loose ends in security aspects, finally helping with more informed, factual decision-making.
5.
Hyper Automation For Massive Time & Manual Effort Saving
Hyper automation, commonly understood as an advanced level of machinery involvement of cutting edge technologies, like artificial intelligence (AI), robotic process automation (RPA), machine learning (ML) to name a few. The result ? cost benefits & time effectiveness.
6.
Public cloud adoption everywhere!
Rather simple & predictable, an increasing number of organizations are moving towards adopting public cloud services to achieve scalability, flexibility, and operational cost reduction for overall IT infrastructure and industrial as well as departmental functions.
7.
Revised digital transformation success metrics - TX >> UX!
Why focus just on 'User Experience' when you can revolutionize 'Total Experience' digitally? That's right and possible!
Unlike traditional digital transformation success-o-meter, today's growth metrics are redefined, to reap the highest potential off the technology initiatives.
The resultant is no hard guess - 360° value and effective services through improved offerings
8.
XAAS - The new age digitization style
XaaS (Everything as a Service) is the show stealer now, as it is THE reason there has been this complete makeover, causing a significant shift towards a subscription or pay-as-you-go based model, to cater to a greater versatility in the digital ecosystem.
9.
AR Or Cloud ? Move Over With AR Cloud
Why not supercharge with combined goodness when you don't necessarily have to settle for one? Augmented Reality (AR) Cloud technology is a proof of just that & it's emerging at a lightning speed. This supercharger enables the benefits of the cloud while creating near-realistic experiences beyond individual devices, transforming human-digital interaction.
10.
Predictive Analytics In Limelight
Data and statistical algorithms combined to forecast future patterns & trends, predictive analytics introduced to the organizations to fuel informed decisions and thus, using predictive insights to be pre-prepared for future market scenarios.
Digital transformation - How to start the journey?
It's simple & it goes like...
Step 01
Start with mapping your requirements with business goals
Step 03
Sharing requirements and finalizing the scope including all possible details
Step 05
Sit back & reap benefits!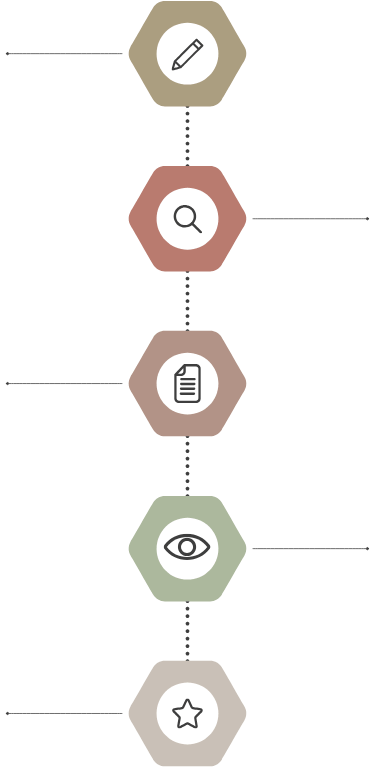 Step 02
Vendor research & finding an experienced development team
Step 04
Keeping an eye on testing the modules as and when they are developed

STEP 01
Start with mapping your requirements with business goals

STEP 02
Vendor research & finding an experienced development team

STEP 03
Sharing requirements and finalizing the scope including all possible details

STEP 04
Keeping an eye on testing the modules as and when they are developed

STEP 05
Sit back & reap benefits!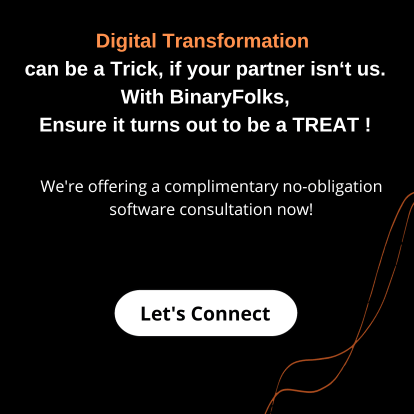 Challenges of digital transformation
'Easy' and 'worth' are hardly ever related and well, digital transformation doesn't connect them as well. There are prime aspects you have to take into account to make sure the mammoth investment of your money, efforts & time doesn't end in a disaster. Here's a list of the common challenges that you should keep a strict eye at, no matter what industry you belong to: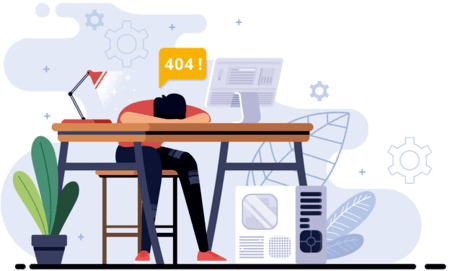 An Impulsive Planning
Let's face it - the long list of digital transformation benefits make you feel like if you waste another month not jumping into the execution, you're gonna be at a loss. While that isn't completely wrong, the truer fact is, your regret of an impromptu digital transformation will weigh heavier than a somewhat delayed but planned one. If you have already started talking to a few vendors, you probably know how enthusiastic they are to get you onboard with their 'market-ready' solutions - but is it the right way to go about the digital transformation : by assembling separately coded pieces of software for generic purposes?
Finding the right IT resources
A Colosseum without the right set of architects would have been just another castle - right? That's the power of resources - without the skilled & experienced ones, even the most extraordinary idea falls straight on face. Digital transformation is one such concept whose quality has heavy reliance on the IT resources driving its execution. That's where the struggle begins as there exists an overwhelming number of self-proclaimed #1 and to select the potent one from the mushroom bush isn't as easy as it may sound.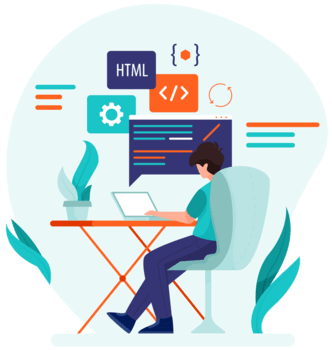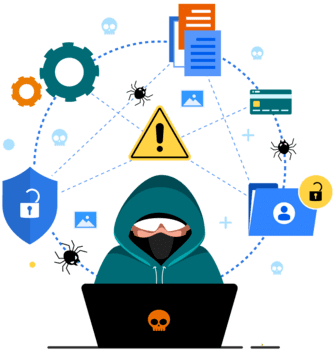 Cybersecurity Risks
Cybersecurity is the concern of the hour as 'hacking' isn't an exceptional incident anymore. Digital transformation involves a good chunk of sensitive business data and that raises the bar of security requirements. However, the market ready software with its aim to be used by many, can obviously not provide you with the security measures your business deserves.
Modification Management Struggles
For any business, change is a constant and that means as a business grows, so does its digital scalability & modification needs. But can you tell beforehands if your business' growth needs will be similar to another thousand's? I know, it's a silly question to ask but honestly, so is it to put your business growth potential at stake opting for market ready solutions.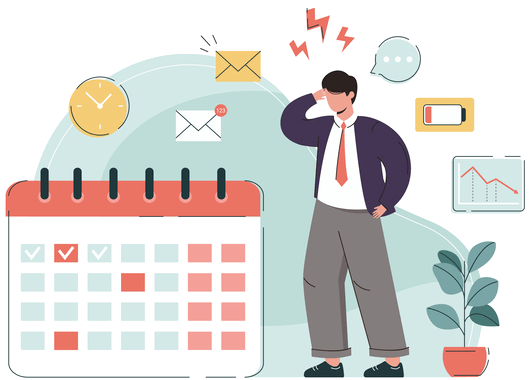 Scope Ambiguity
Here comes the last of the list, scope ambiguity i.e. starting with a half-baked scope and losing track as the project starts to progress is probably the most common challenge that the companies face during their digital transformation journey.
How To Overcome The Challenges Of Digital Transformation?
No, I'm not going to give you super complicated solutions for the above struggles and instead, revealing you to the industry giants' best kept secret - opting to take the custom route. How exactly?
Why Take Up Your Digital Transformation Journey with BinaryFolks?
We can totally write a list but let's just highlight some facts while we keep the rest for the free consultation we're giving out to you! Here's a sneak peek of what goes in our digital transformation journey:
1.

Industry veteran consultants outlining your custom roadmap

2.

Quality development, timely delivery & project management under one roof

3.

Top-notch communication & timezone management by a versatile & skilled team
Integrating digital technology into end-to-end business processes, digital transformation keeps the profitability factors checked while supercharging what you bring to the customers. So, long story short, it is important because it has significant say over efficiency, customer experiences, competitive advantage & more.
Digital transformation isn't an easy nut to track without the right help at hand, and the broad challenges include training needs, resistance to change from employees, significant upfront investment, data security & compliance concerns, and the complexity of integrating new technologies with existing legacy systems.
To get started, you should begin with a clear strategy that aligns with your business goals. Identify areas where digital technology can bring the most value, assess your current technology infrastructure, and create a roadmap for implementation. It's often helpful to work with a digital transformation consultant or partner.
Digital Transformation is not exclusive to large enterprises. Small and medium-sized businesses can benefit as well. In fact, it can help small businesses become more agile and compete effectively in their niche. The key is to tailor the digital transformation strategy to your business size and goals.
Seeking to Transform Digitally?
Our experts can help you!