Oil and gas being an asset-heavy industry, it requires enormous manual resources to manage assets spread all across the globe. While engaging more manpower costs a significant amount, it also increases chances of human errors. So, to sustain this kind of business in such a situation, a majority of oil and gas business top management is taking a closer look at their existing operating models and trying to find a definitive solution to end this problem for once and for all.
Now, the search for that definitive solution found some fairly reasonable answers, as a study shows that a value of around $1.6 - 2.5 trillion for oil and gas industries is likely to be unlocked by 2025 through digitalization. The experts stand by the potential of digital transformation, as they expect water wastage to be reduced by $30 billion and overall productivity to be improved by $10 million in the next 5 years.
So to stand out in the oil and gas industry you need a sophisticated oil and gas software that will put the digital strategies in place and add sustained value to the bottom line of your business!
Why do you need software for the oil and gas industry?
The global demand of oil and gas is ever-changing, the prices are highly volatile, environmental regulations are increasingly stringent and on top of it, there are uncertainties caused by geo-political issues. In such a scenario, most oil and gas companies struggle with challenges like cost reduction, performance optimization of the respective industrial base assets and enhancement of its sustainable footprint etc.
The traditional methods of managing oil and gas business typically lead to a hefty annual outflow. With effective field asset management, increased productivity of the workforce, smart decision-making process and much more, a comprehensive oil and gas software can untick most of the obstacles that your business has been grappling with, so far.
Be it "ensuring operational excellence strategy and storage of processes and policies in one place", or "managing performances" ; "controlling deployment and training" or "updating compliance discipline"- a custom oil and gas software can help your business make a mark in the oil and gas industry by ensuring efficient execution of the aforementioned and more!
Off-the-Shelf(OTS) vs. Custom Oil and Gas Software
As the name suggests, OTS oil and gas softwares are ready-to-use software solutions having a fixed set of features and are capable of carrying out a common set of functionalities, offered at a predefined price. The number of users of an OTS software are many and they belong to different businesses.
On the other hand, a custom oil and gas software is developed right from the scratch, keeping your specific business goals in mind, customized to perform specific tasks of your unique business processes and integrated with your targeted business data in a way that it gives you unique competitive advantage compared to your competitors. This is something you can never get from a generic OTS Oil and Gas Solution.
Importance of Custom Oil and Gas Software
Oil & Gas industry is one of the core versatile industries in the world with strategic importance which has direct or indirect influence over every other sphere of the economy. Implementing a custom oil and gas software solution lessens the burden of responsibilities levied on your business.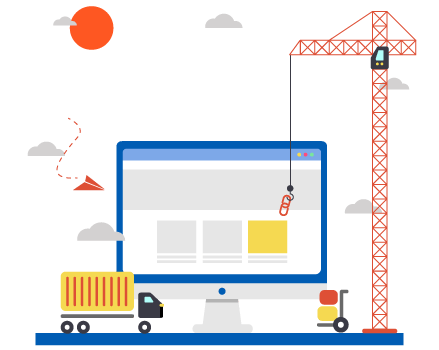 Unique Sector-specific Requirements
All three sectors in the oil and gas industry- namely : upstream, midstream and downstream, involve different sets of functionalities and so, their individual software requirements vary from one another. While upstream mostly requires software to solve problems and predict, evaluate & control specific processes associated with the exploration, drilling, production and development phases, a midstream software is expected to unify data silos in order to fetch insights based on real-time operational data, improve leakage & spills, maximize accuracy in measurement of gas flow and perform predictive maintenance. On the other hand, downstream demands a software solution that generates performance reports, digital audit trails and custom reports to view, assess and present core operational data for better decision making and to maximize revenue.
Highly Customized Workflows
Every oil and gas business follows a set of day-to-day sequential activities to reach their specific business goal, and a custom oil and gas software application is made to implement that specific workflow, considering your specific business processes.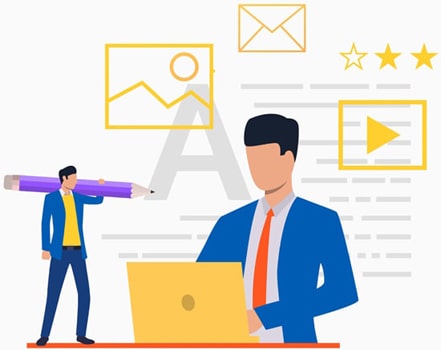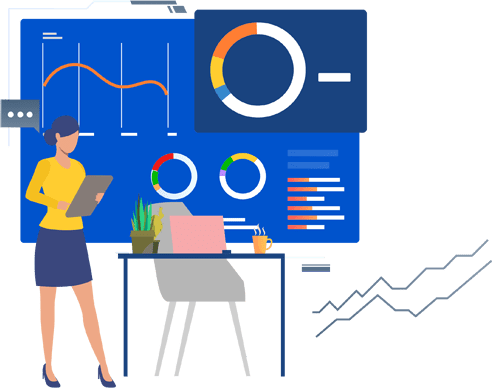 Shorter Learning Curve
Your employees can get along with the custom software solution faster as it implements only the functionalities that they are already familiar with, hence, a shorter learning curve. So basically, your custom oil and gas software application fits itself into your well-practised workflow, rather than forcing your people to fit into somebody else's practices.
Benefits of custom oil and gas software development
Cost Effective
While it's true that OTS software solution seems to be cheaper than a custom software at first glance, it's also true that a well planned custom oil and gas software comes with all the features to meet your business requirements unlike a OTS which requires additional functionalities to be incorporated with growing business needs and often, with no provision to add any,hence, requiring to purchase some more softwares and running them parallely. As a final result exceeding your budget.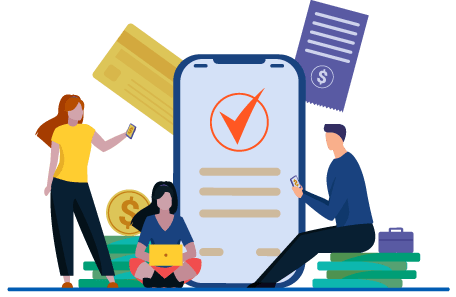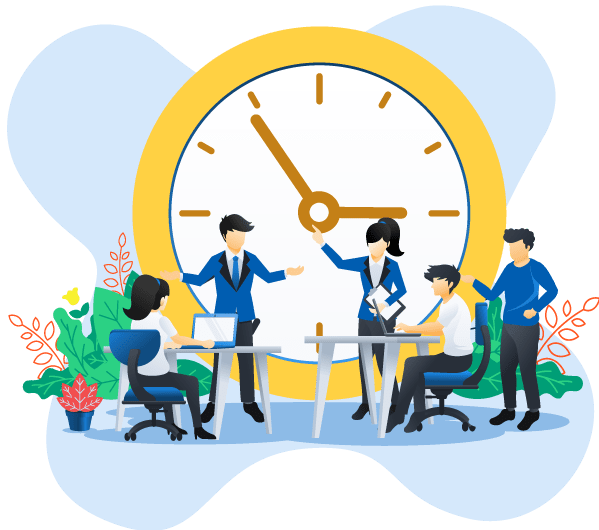 Time Saving
A custom oil and gas software application lowers the burden of manual data entry saving significant time. Besides, the software solution helps your business to determine viable strategies through fast & efficient analysis of operational data for several phases of oil and gas businesses (e.g. - exploration, development, acquisition, production etc), hence speeding up the entire process. A custom oil and gas software also facilitates preventive maintenance, which is far more efficient and cheaper than traditional reactive maintenance methods, as it predicts and prevents asset failure instead of repairing assets after a failure occurs.
Higher Accuracy
Most of the business activities, if not all, associated with the oil and gas industry are highly complex in nature. For starters, drilling a deepwater oil well often costs more than $100 million and clearly, no company will be willing to invest / deploy their equipment, manpower and logistics, at the wrong place. With an oil and gas software application taking over the responsibilities, chances of errors are automatically decreased with lesser manual labor being involved in the entire business process. Thus, more accurate data passes through each phase of the business activities, leading to explicit outcomes.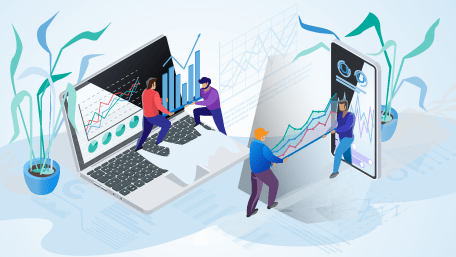 Increased Productivity
A custom oil and gas software automates most of the critical business activities (e.g. - Managing rig, water & land, voluminous business data, tracking fleet etc.) minimizing manual touch points. So, chances of human error are decreased to a fair extent and the productivity significantly increases with digitization replacing manpower.
BI Based Decision Making
In oil and gas business, there are a number of factors (e.g. - Compliances, previously followed business procedures & their outcomes, incident rate, near misses) which require thorough analysis in order to determine future methods and effective strategies to add to competitive advantage. By virtue of Business Intelligence, a custom oil and gas software can enable a real-time 360o view of the entire set of operations across the value chain leading to a strategic decision combining the best of facts and analytics.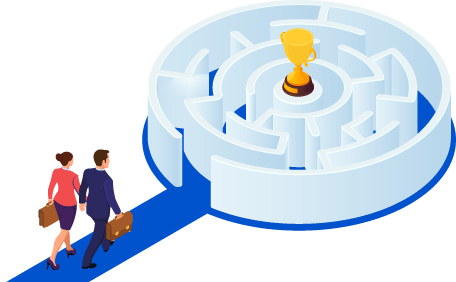 Feature analysis
From "built-in multi-faceted safety measures" to "ensuring strict quality check", from "obeying compliances" to "making the worksite accessible via mobile" and much more, a successful oil and gas software application enhances all aspects of your business to make you score high on competitive advantage.
Let's glance through some of the core features: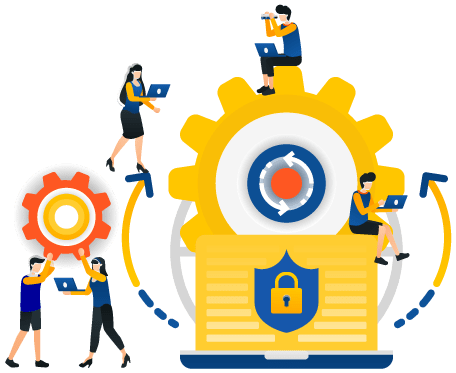 Safety Management
Recording Non Destructive Test (NDT) results obtained from equipment inspections

Reporting staff behavior audits and comparing safety performance reports with the previous sessions based on established guidelines and methods

Tracking details of any occurred incident that caused or had the potential to cause damage to the assets

Sending out flash alerts to employees in case of any undesired event along with an AI based recommendation of a set of relevant preventive measures.
Quality Management
Track employee performances to ensure the quality outcome from each step associated with the business processes. There's also scope for initiating approval processes and launching instant escalation aligned with compliances.

Enforce strict quality control through audits with reactive forms, as they display standards right within the software application.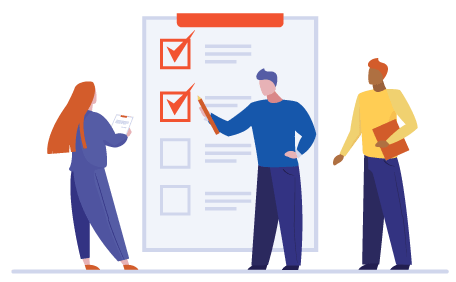 Mobility Management
Easily import business data on the go as spreadsheets

Share business data instantly with fellow field workers or contractors with a single click.

Fill up forms even in offline mode

Trigger befitting follow-up actions on receipt of filled forms
Risk Management
User verification during login and reporting GPS location of the worker on site

Reporting risk prone areas and propose AI driven risk control methods to minimize risks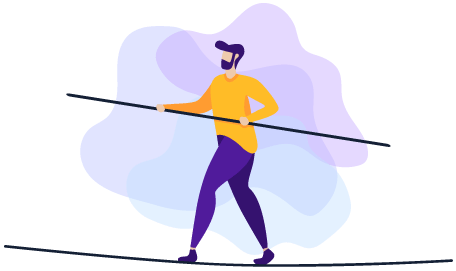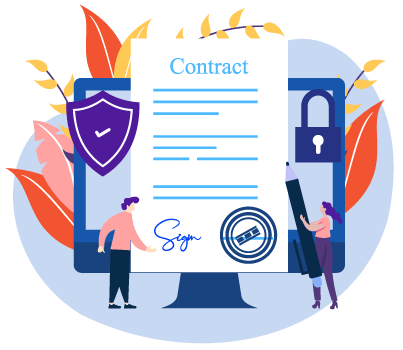 Go Paperless
Store, categorize and analyze important business data (e.g. - tank levels, well tests, run tickets etc.)

Single-click search option to find out desired data in a fraction of second without having to go through a heap of files

Produce visual analytics (e.g. - charts, tables) out of business data (e.g. - depth of well, pressure from surrounding, change in temperature) to gain insights for future forecasts and review growth trends.
Field Communication Management
Hot button system to establish quick and convenient connection in remote location with poor connectivity

IP phones for wireless communication among remote field workers

Instant messaging and mailing at remote locations

Enabling push-to-talk feature for additional convenience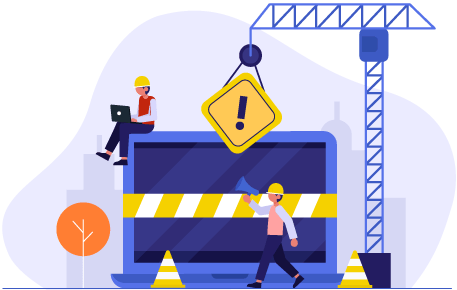 Inventory Management
Implementing a holistic value chain method by evaluating all the costs across the value chain rather than focusing on selected areas like transport, fuel warehouse etc.

Creation and tracking of work orders through analyzing updated and consistent data regarding location and status of resources

Planning the usage of available inventory according to priority to maximize profitability
Sustainability Management
Track and minimize overall energy consumption, carbon and GHG emission

Monitor quality of air by smoke detection and implementation of smoke control policies

Report and plan to minimize harmful effects of wastes produced throughout the production and refinery phases.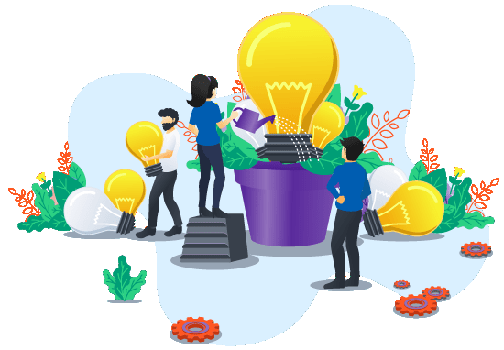 The softwares used for the three functional sectors of the oil and gas industry, i.e. upstream, midstream and downstream are customized according to sector-specific requirements. Leading oil and gas companies use problem and process specific softwares for upstream, safety and pipeline boosting software for midstream and logistics software solutions for downstream operations.
Time taken to develop oil and gas software primarily depends on a number of factors including but not limited to the complexity of software, its features and functionalities, the number of screens and users, API integrations etc.

Along with the above factors, the time required for a custom oil and gas software development also depends on the software development company you choose.
The basic features of an oil and gas software solution is solely dependent on the functionalities linked with the business that the software is developed for. However, the common features serving the purpose of a majority of oil and gas companies are- safety management, quality management, field communication management, mobility management, risk management, sustainability management and inventory management.
When it comes to ERP software, picking a particular one as best is difficult, as the one-size-fits-all approach does not work here. Ideally, a custom ERP software developed keeping in mind the day-to-day operations of a specific business in the oil and gas industry, the equipment used and the domestic laws, works best for that business.
Looking Solution for same industry?
Our Experts Can Help You!