Be it flooding posts on job boards in search of full stack developers or our personal experience of having the highest number of requests for full stack development - all of it indicates to one simple truth, to hire full stack developers is on almost every modernizing business's digital roadmap today.
On the other hand, the reported numbers stating that the full stack developer demand will rise from 135,000 to over 853,000 in the next couple of months only stand by the market scenario we just talked about from our observation & market understanding.
And now that you are about to take the most time appropriate decision, deciding to go for full stack development, we would ensure you take an informed one, with just the right nitty-gritties up your sleeve even before you start the journey.
Full Stack Developers - Who are They?
Put simply, a full-stack developer is a developer with multi-faceted experience & expertise across all layers of software development - presentation layer popularly termed as front-end, business layer popularly termed as back-end, and the database layer.
What does a Full Stack Developer Do?
A full stack developer is responsible for an array of tasks, primarily including:
1.

Curating a robust front-end and back-end architecture in-line with specific business requirements

2.

Managing initiation till delivery of diverse projects using a range of programming languages

3.

Testing, debugging and ensuring highest quality of deliverable

4.

Managing & maintaining cloud infrastructure,databases, network and relevant resources

5.

API development and integration

6.

Monitoring and improving application & infrastructure performances through timely updates & troubleshooting
Should You Hire a Full-Stack Developer?
Good question! The answer is yes, if you want someone who:
1.

Has all-rounder knowledge across coding quality programs, highly performing modern web applications, or contemporary mobile applications, who can be the go-to person for the different development teams

2.

Seamlessly cross-coordinate the development processes for optimized resource usage

3.

Troubleshoot technical issues at any layer

4.

Outline & recommend foolproof testing techniques for quicker resolution

5.

Analyze bug patterns & common database queries to create an efficient fixing process

6.

Validate and run cross-device & omni-channel compatibility check for quality assurance

7.

Track KPIs closely & improve them
Benefits of Hiring a Full-Stack Developer
The perks of having skilled full stack developers in your team are many. But broadly, you get: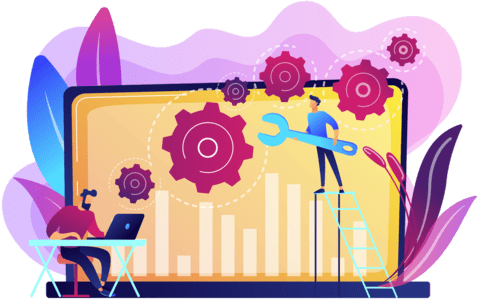 One Stop Powerhouse for Technical Needs
Think of how Alexa came into our lives & filled in our event reminder to music to online ordering and a bunch of diverse needs. In the software development context, that's what a full stack developers team broadly is - the Alexa for end to end project needs from planning to back end, front end development to launch & support.! While the contemporary business demands extreme optimization of budget, the benefit of accessing a full stack development team instead of housing & managing an entire team needs no introduction.
Increase Team's Flexibility & Diversity in Terms of Expertise
To make the most of a software development project, the need of a full stack developer is a no-brainer. The reason is, while adding flexibility to your team a full stack development company also enables a business to adapt to the evolving market scenarios while fulfilling the direct requirements.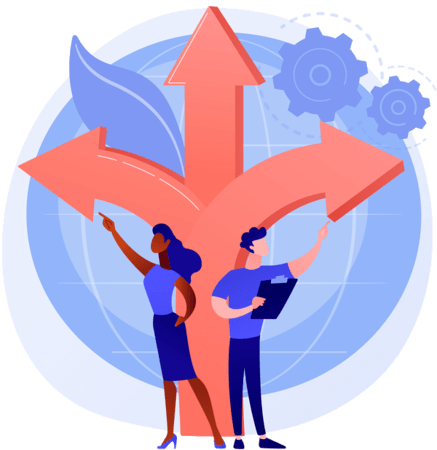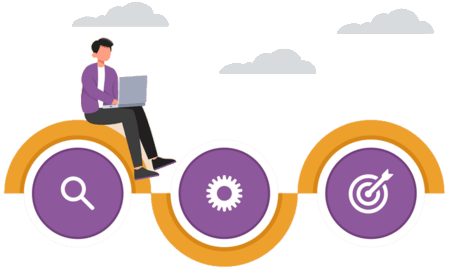 Three Roles in Cost of One
Full-stack developers slip into multiple shoes and bring in multi-fold expertise. While they don't clearly come for a dirt-cheap rate, if you think of what three different dedicated developers would charge, one full stack developer surely charges less than that sum. Brownie points for putting them to use whenever there's a need, across whatever layer.
Make the Most of Emerging Technologies
Clearly, with the right experience in place, you can rely on the team with the latest technologies. Those who have been there, are the best to trust with your arsenal as you can sure-shot hit the target. Now, unlike others, we are not giving you another tech catalog found all-over-the-internet. Instead, giving you a complimentary consultation, so you get a roadmap catered just for your business's core goals.
BinaryFolks Full Stack Development Service Portfolio
Harness the top 1% full stack web developers with BinaryFolks, take your pick from the emerging & trending technologies, or simply :
Front End Full Stack Development
Our full stack web services focus on creating a firm foundation with standardized front end frameworks like JavaScript, Vue.js, Angular, React.js, HTML, CSS etc. Hire dedicated full stack developers from BinaryFolks to create interactive yet simple-to-navigate web apps or mobile applications.
Back End Full Stack Development
With our over & over launched back end frameworks using popular languages like Python, Ruby on Rails, Laravel, Node.js, .NET, Golang,.NET core, Java etc. avail full stack development services that's sure to get you a scalable, robust & top performing back-end system.
Full Stack Web Development
Hire BinaryFolks, a leading full stack development team building user-oriented, result-driven and tightly secured web applications for a decade now. Our dedicated full stack developers bring the best of experience & expertise in end to end custom web solution creation to serve a wide spectrum of purposes.
Full Stack Mobile Development
Hire full-stack mobile app developers partnering with us to build technically strong mobility solutions to cater to your on-the-go clients. Besides, our full-stack mobile app developers bring to you proven competence across the popular technologies & trends.
MEAN Stack Developer
Innovation is what makes the full-stack products stand out in the market, i.e. catering to the diverse business needs, yet keeping up with the evolving tech landscape. Got an idea already? Avail our one-stop MEAN stack development services to build the tomorrow-ready solution translating into visible business growth!

PERN Stack Development
With hands-on expertise from launching an array of PERN stack development projects, we enable your business to reach desired heights with software development that fits your process gaps like a glove.
LAMP Stack Developer
As our skilled developers combine the pros of popular platforms and languages to plan & develop highly scalable and adaptable solutions using LAMP stack, which extends to refer to the combination of Linux, Apache, MySQL, and PHP. Hire LAMP stack developers with us to boost operational efficiency & digital upgradation.
Full-stack Support and Maintenance
At BinaryFolks, we believe that true development is only complete when the post-launch support & maintenance needs. While thinking of the best full-stack support and maintenance services, do you think of swift support on-demand and timely updates ensuring uninterrupted smooth functioning? We've got you covered with our full-stack developers on their toes to provide you continuous software enhancement even after it's launched.
Hire Full-Stack Developer in 3 Simple Steps
All these benefits and the process is simpler than you could imagine! Not joking, it starts with $0. So, the process goes like:
1. Sharing your skill requirements & project specifications in detail
2. Meet our developers and ask them your questions
3. Build a BRD mutually & Start your Journey!
Wrapping Up!
Let's not repeat what you've already read. That's one of our USPs too - we don't leave an inch where we can add value, without adding it. We love it when you get value in the way we conclude, too.
So, bonus time. All this information, but how to find the 'best' full stack developer? Simple,
1.

Check out their real life work samples

3.

Have a direct conversation with the full stack developers
Or, take the easier route :
Looking For Full Stack Developers?
Talk to the experts!