Hire professional web developers to help your website gain traction and benefit from the web presence.
BinaryFolks is a leading full-stack web application development company in India. We have 8+ years of experience in developing cutting edge web applications that are dynamic, mobile-responsive, user-centric and personalized according to every business' unique requirements.
Why do businesses need to opt for web application development?
Streamlining business operations
Operations like sales, marketing, project management, finance, etc can be automated and made more efficient.
Comparative advantage
Custom web application development provides businesses with a competitive advantage. As there is no concept of sharing the software, it can be modified as many times as required to fit all the business needs.
Accessible anywhere and anytime
Your employees are no longer bound to their office chair with these applications.
Categories of web application BinaryFolks developed:
BinaryFolks has been developing quality web applications for years now. Here are some web applications we developed
Static web application
Hire a web application development company to build static web applications. Applications that are developed using HTML and CSS without a hint of javascript are called static applications. They are pages that have almost zero interaction. In case you have concise information to share and interactivity is not a key to tour success, we can help you develop robust static webpages.
Dynamic web application
Dynamic web apps are based on a framework and developed using advanced server-side technologies. They are interactive in nature. We have experience in building over 60 dynamic web applications for clients scattered across the entire globe.
Online store or e-commerce
We develop bespoke single-tenant and multi-tenant ecommerce platforms that will help build customer trust and loyalty and truly empower customers and gives them a superior experience compared to other ecommerce shops. We have worked with Magento, VirtueMart, OpenCart, wooCommerce, Ubercart, Shopify, etc.
Portal web app
Portal applications are web apps where companies or individuals can log in and communicate amongst themselves. The portal is also supposed to track the user activity on the website. It is a personalized and customized library of information from diverse sources. Hire web developers to develop a web portal to help in interacting better with your customers and clients.
Content management system
We can help you build a CMS that will help you or your clients create, edit, organize, and publish content. We have worked with CMS frameworks like Drupal, Joomla, Django CMS, PHP Fusion, etc.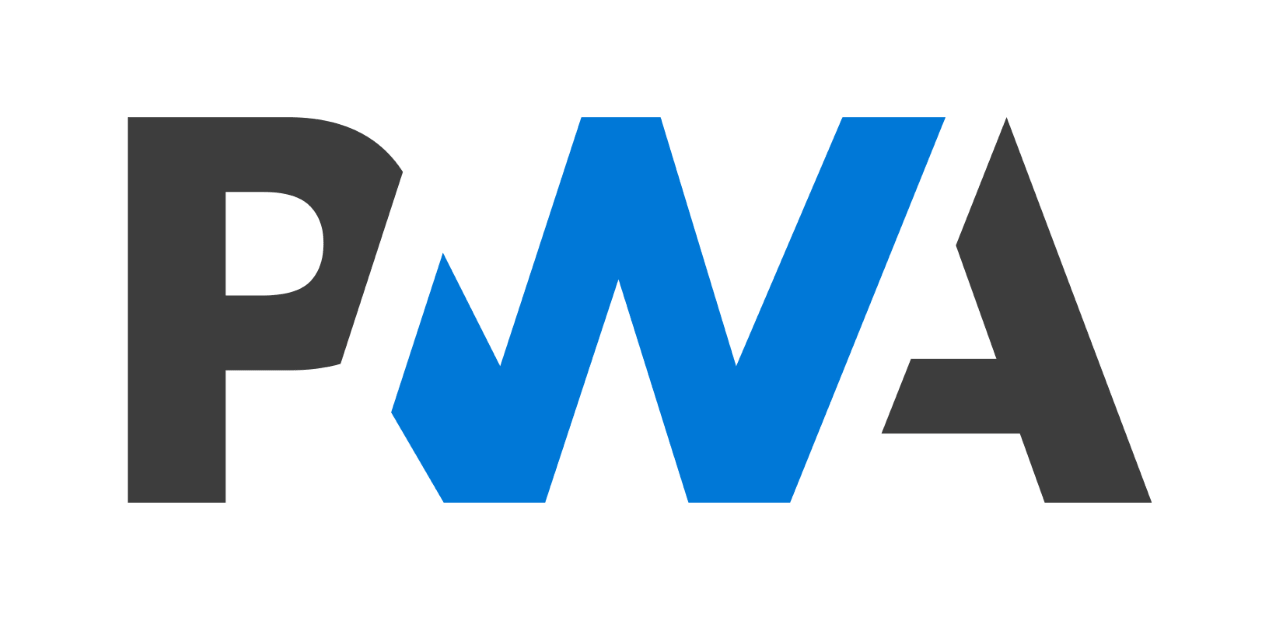 Progressive Web Apps (PWA)
PWA - A website that delivers an app-like experience! These applications take advantage of a mobile app's characteristics, like robustness and performance without the complications in maintaining a mobile application. We can help you make responsive, reliable, fast PWAs with cross-browser support to create that app-like experience your users are looking for.
Web Application Development Process with BinaryFolks
BinaryFolks manages projects end-to-end. You just need to have a vision of your project and we will help discover its scope.
We will start with understanding your ideas and goals at a high level and then drill down to low-level details. We will lay out the scope for you. At this point, we will provide you with an estimate.
If you find the estimation optimal, the whole application flow would be documented in a Business Requirement Document.
Once approved, we will divide the complete application into milestones. We will also send across to you the milestones and their timelines.
Once milestone development is completed, we thoroughly test the portion and user flows. We send a video update after every milestone explaining the complete flow for that particular milestone. The payment is such cases is made on completion of every milestone.
Once the complete web application development is complete, we test thoroughly and rigorously before deploying it to production. We also provide a 90 days free bug-fixing window.
Web development technologies
that BinaryFolks work with:
Hire web developers that can cover most of the software that you need - Web apps, mobile apps, SaaS-based applications, Enterprise applications, etc. We're well versed in these set of technologies. But if you specifically talk about Web Development Technology Stack that we work with:
Client-Side Coding Tech - In lay man's term, these are the scripts that run on your web browser after one has loaded a web page
Below are some common Client Side coding technologies:
Server Side Coding Tech - Here, the script runs before the HTML is loaded, not after.
Below are some common Server Side coding technologies:
The database technologies we worked with: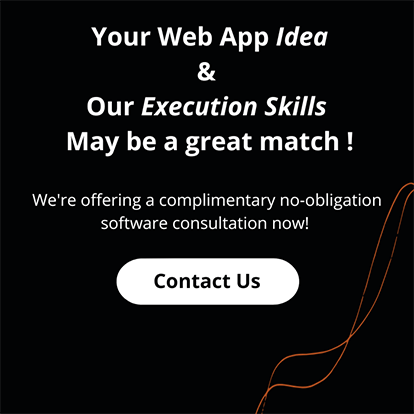 How do I know what web development company is right for me?
Businesses are only as strong as the software behind them. To develop a strong, scalable and reliable web application, you need to hire the best software development company. If you google "Software development companies", you get thousands of results. Yes, that level of competition. So, how to choose a good software development company?
Distinguished business analysis
Get yourself a team that understands, in details, the purpose, goals, features, the user flow, and the functionality of the web application. Attention to Detail is a must when hiring a software development team.
Proven track record
Past performance to a large extent predict future results. Also, when you take a look at their previous experiences, you can get an idea of their skillset and their industry experience.
Technical flexibility
This is no doubt pivotal in application development. If you have a good analyst and good project managers but a developer who can't write competent codes, your project would be a failure. Get developers that can write codes that does what it is supposed to, is consistent, easy to understand, has been well documented and can be tested.
Communication
Timely and clear communication is a must. Take a look at how they are replying to your texts or emails. Also, talk to the references about their communication skills and draw inferences from them.
Why Choose BinaryFolks for Web Application Development?

Driven by ex-engineers from Google, Amazon & Salesforce
101% Value For Money (+1 for Our Complimentary Consultation before You Spend Your 1st Dollar!)
Reviews That You Can Verify!
Safeguarded Business With An NDA
Out-Of-The-Box Innovations
Questions Galore (Until Your Requirement & Our Understanding are mirror copies!)
Insight-Rich Scope Enhancement
Featured Projects
Website application development is essentially a process in which software programmes are developed that use web browsers & technologies to perform & complete predefined tasks over the internet.
Web applications require:

1. A web server that manages the user/client requests.

2. An application layer that processes client requests

3. A database that stores these data & information.
The top 5 web application features are:

1. Social network integration - It can help to speed up the registration process for your app and provide your users more ways to interact with it.

2. Reporting & Analytics - It can give you valuable information about your users' behavior patterns as well as the overall performance of your web app.

3. Online Payments - You can quickly add online payment options into your application, allowing your customers to pay for their purchases in a single step at checkout.

4. Live Chat - Integrating a live chat into your web app can help users resolve their issues effectively.

5. Push Notifications - It can assist users in engaging with your brand by sending targeted push messages based on their location/behavior.
Netflix is a popular example of a web application.
Some common benefits of web applications include 24*7 accessibility, cross-platform compatibility, easy installation & customizability, and much more.
There are basically 8 types of web applications namely

1. Static Web Application - It is built using HTML & CSS and is usually the simplest of the bunch, exhibiting only a limited amount of content.

2. Dynamic Web Application - It is developed using PHP & ASP.net and typically includes a variety of features for user interaction, making it one of the most popular types of web applications.

3. Ecommerce Web Application - Ecommerce web applications are similar to online stores that promote products to potential buyers directly.

4. Single-page Web Application - Single page web apps are a sort of dynamic web application that operates as a single unit and does not require browser reloading.

5. Portal Web Application - Portal Web applications are ones in which numerous categories/sections can be accessed directly from the home page.

6. Rich Internet Web Application - These web applications are developed to fix browser limitations and rely solely on customer-side plugins.

7. Animated Web Application - These applications combine content display with animation effects.

8. CMS Web Application - With this kind of web application, content creators can effortlessly edit their content without a technical team's assistance.
Looking for php developers?
Our experts can help you!