The market size of property management is to reach $22.04 Billion by 2023 and hence the real estate software market is also set to reach $12.5 Billion by 2025. Huge, no?
Years ago there used to be no tools for real estate professionals to manage their day-to-day operations. Real estate often involves multiple diverse functions and process flows which is why real estate professionals always had a tough time running such complex business operations.
Every business wants to grow and strives to reach the ultimate apex of success. But.. there's always 'But'. As the business grows, you are likely to face challenges in terms of managing, tracking and optimizing your business process flows.
Talking precisely about the real estate industry, your business will face challenges in terms of rent, lease, finances, accountings, tenants etc.. All this will eventually call for more labor, more time and more money.
Keeping focus on reducing overhead cost, improving productivity and delivering efficient services to the customers are the prime objectives of the real estate folks to remain competitive in the market. Below are some of the issues that most of these businesses face on a daily basis.
Challenges of Real Estate Industry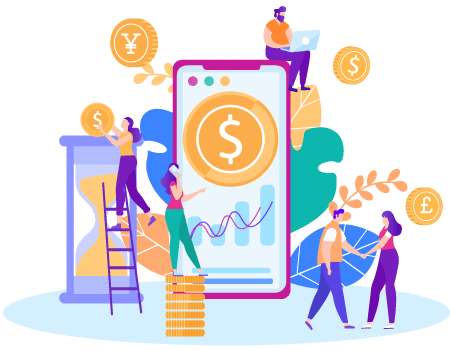 Payment Issues
Not receiving the rents and other payments on time is the most common concern of the real estate professionals. Also, running a financial account of a bunch of properties manually may lead to plenty of errors. This can be time consuming, inaccurate and may pose a risk of losing financial records. Losing financial records is no less than losing hold over your business.
Communication breakdown
Managing a bunch of properties and tenants means being prepared for all the unavoidable circumstances and the challenges. This requires an excellent communication flow which becomes a backbreaking job if you are making use of the old school tools like excel, text message, emails etc. Also, without any proper management system, all the communication related activity becomes fragmented and inefficient which can lead to differences among both parties.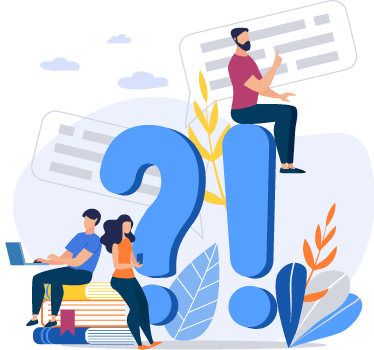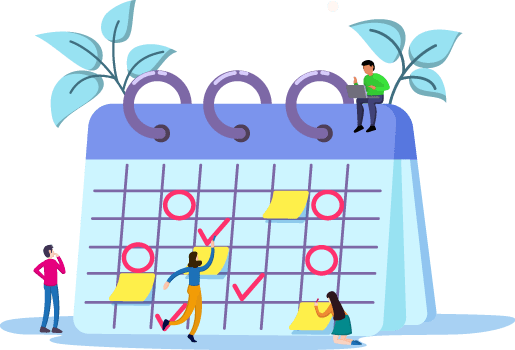 Missing dates
This is one of the common problems faced by real estate agents when they have to manage a bunch of properties.When it comes to remembering the due dates, we are likely to forget, be it due date for paying the rent, renewing the contract, maintenance visits or any other important task. Even tracking these due dates on a calendar is not an easy task. This leads to missing out important due dates and increasing the workload.
Maintenance issues
Properties require systematic, gradual and continuous maintenance. When you are managing a bunch of properties, it becomes a complex task to manually track the maintenance work for all of them. Without providing proper maintenance of the properties to the tenants, no real estate business can think of providing a market differentiating service to the tenants or occupiers.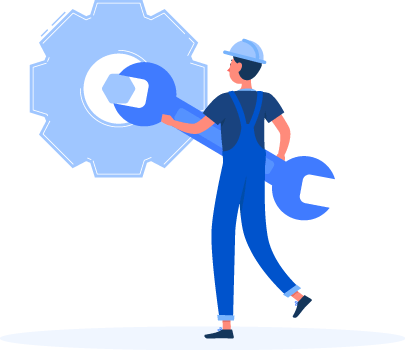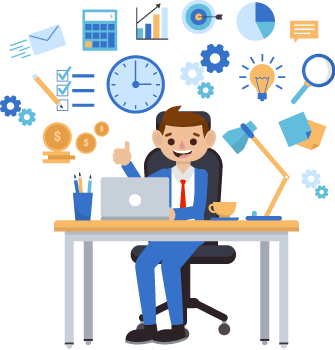 Efficiency
While growing your business to a larger scale, providing a satisfactory service to the tenants and customers can be arduous. You get to scale up your real estate business according to the demand , be it in terms of managing tenants, properties, rents, lease etc. Not having a proper management system will ultimately obstruct the efficient functioning of your business and its profitability which no property manager will ever desire.
All these issues can have intense consequences on your business process flows, it's market value and growth. Then what should you be looking for and why?
Be it managing your tenants data, rent collection, lease management or any such tasks, a real estate management system can help you manage multiple processes of your real estate business. Let's dig into some of the most prominent benefits of using the Real Estate Management System.
Benefits of Real Estate Management System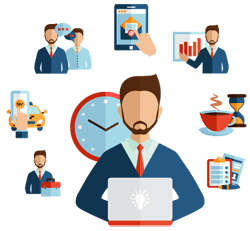 Reduced Administrative Work
With real estate business, you are likely to store a huge amount of data related to the buyers and the tenants like personal details, history, contact details etc. which can be a daunting task when it's handled manually. It is time taking and error prone.
With automation, you can reduce the time you put on the day-to-day administrative works. Also, the exact data gets updated into the system automatically.
With this data, you can generate reports and analyze them to have insights about the demand in the market helping one to achieve a great result, having a hold over the financial aspect and improving the business process flows for a better service to the customers.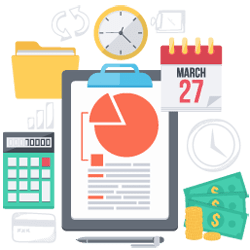 Easy monitoring of finances
A robust real estate management software allows you to organize and manage all the financial records in a much efficient manner.
With features like online payment, rent reminders, tracking payments etc. you tend to have an easier monitoring of all the financial records from a centralized dashboards.
Improved Communication
When it comes to managing real estate business, you need to communicate with the agents and the tenants effectively. Having fragmented communication will not be effective in providing insights of the condition and can lead to differences among both parties. So, having an excellent communication flow is a must.
A two way communication between both parties can make the communication process easier and quicker. People stay updated with every minute detail. A real estate management system comes with portals for both the tenants and the agents which provides an integrated and seamless one-to-one communication platform for all augmented by text, email or push notifications.
Also, property managers are able to send notifications about the forthcoming maintenance visits, inspections, rent dues, any changes in the lease process etc without any hassles.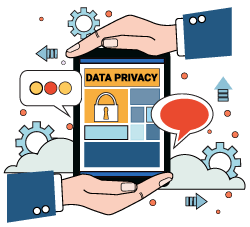 Convenient and Secure Data Management
A real estate management system provides a safe space to store and retrieve all the property and lease related documents. Organizing and storing your documents becomes easy.
These property management softwares also ensures that the data stored are secured and for this a secured environment involving encryption, firewall and recovery module is built.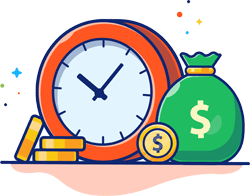 Save time and money
Features like tracking, automated alerts notification, rent management, rent calculation etc. helps in saving a lot of time. One can customize these features to have a better fit as per their business process flow.
Faster actions and quicker responses help save resources and improve productivity as well which ultimately helps cutting down the cost involved.
Custom Built to address your business specific needs

Low overhead costs

Maximize profitability

Real-time transparency

Automated reminders of tasks

Better and faster payment collection

Data storage and back-ups

Seamless management

Scalability

Support for languages and currencies
Features of real estate software solutions
Based on our experience in Real Estate Software development for many clients in this industry, here is a list of features what most of these modern systems should have: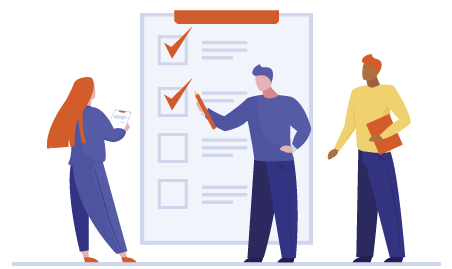 Property listing
While some property dealers have a few properties to track, others may have a whole bunch of properties to manage. Managing them can be a burdensome task for the agents and company as well.
Listing is the most common feature that almost every property management system has. A listing management tool helps manage and keep track of all the residential, commercial and rental properties that a company or an individual has.
A top-notch property listing can help buyers get detailed information about the property in terms of specifications, cost, availability etc. and on the other hand can help real estate agents generate leads effortlessly.
Rental management
Rent-related issues are a constant pain point for Real estate professionals. But with a properly built real estate management system, tenants get notified when the due date for the rent payment approaches. They can view balance, make online payments, get the overview of the rent paid till date etc. Also, both the tenants and the landlord get notified whenever a payment is made.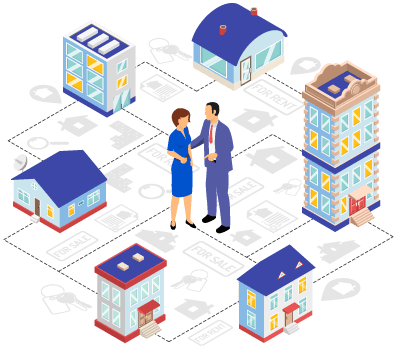 Billing and Invoicing
From keeping a track of the invoices to getting a print out done to dealing with all the tenants is a bit hectic. With the billing and invoicing feature in real estate management software, you have minimal manual intervention which in turn yields maximum accuracy and productivity.
You can create invoices for the entire scope of properties you have at a time or you may create invoices for a particular service or lease. The invoices can be sent to the concerned person in PDF format over email and they get notified for the same as well.
Tenant Management
Having a lot of tenants is good but managing all their details is a real tough task. With a robust real estate management software, you can store and have access to all the data related to tenants like name, billing details, contact details etc. at a single platform. One can track due payments, payment history, balance and credit history for each and every tenant without any complications.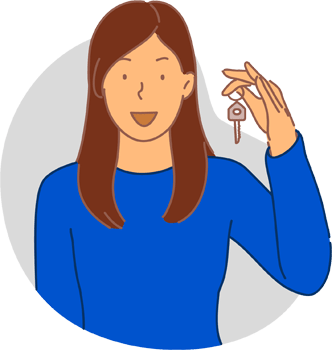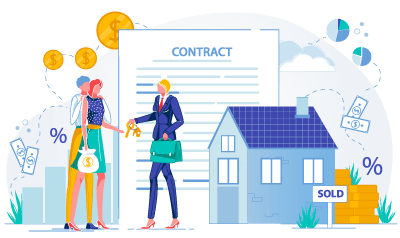 Easy Document Management
When it comes to real estate, you probably have a mountain of files of all legal and necessary documents. Keeping them organized and getting the right document on time can be troublesome. If this has ever happened to you then you probably would have thought of having an easier way of managing it, right?
With real estate management software, you can reduce the amount of manual labour required with the tedious documentation management process. You get a better organization of records and reduction of storage as well. Also, you get the option of sharing documents easily among all the tenants, agents and your team.
E-signature
Real estate documentation comes with a lot of legal formalities which are to be taken care of. This comes with tedious paperwork and agreements with the approval of both parties.
Real estate management software comes with the feature of e-signature that saves you from chasing the paperwork. You can e-sign all the contracts and documents for the approval in a real quick way.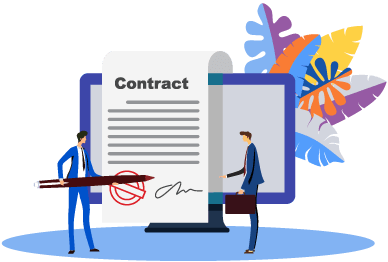 Reporting and analytics
Real estate professionals need answers and data to make the strategic and up-to-the-minute decision. With reporting and analytics, you can turn data into actions.
Real estate Management system comes with reporting tools that can help you have access to statistics and financial reports. With this feature, you can monitor, analyze and act in order to stay competitive in the market.
Contact Management
A Real estate management system comes with contact management feature which is nothing but a repository to store all your contact and related information.
This helps one stay organized and less stressed over the contact management part. You get safe and sound storage for your data that helps you manage all your listings and buyers at a centralized console.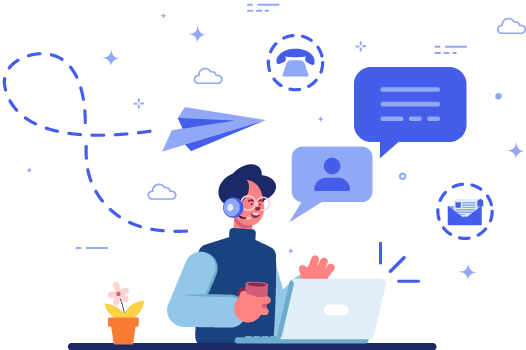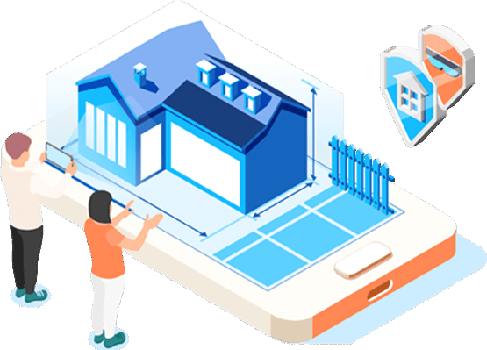 360 View of Property
Around 73% of homeowners say that they are more likely to list with a real estate agent who will be using a video to sell properties.
A 360-degree virtual tour of the exterior and interior of the property is the latest and best way to highlight your estate. This helps to provide the website visitors with an interactive and a cut above experience.
So without actually paying a visit to the property physically, they can have an overview of what the property looks like.
Location-based Search
You can search for the property of your choice using the location feature. Choose the location of your wish or search for the location you want to buy a property at and there you are, with the list of all the properties in that location.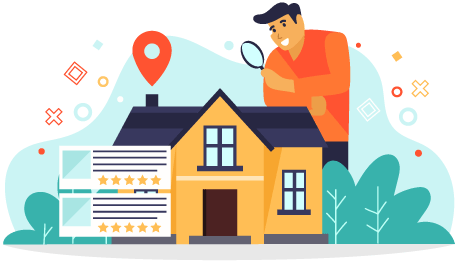 Notification and Alert Management
You don't need to stress about chasing down everyone so as to keep them updated; the real estate management system will do it for you.
The alerts like rent reminders, meeting reminders, emergency notification etc. are sent to the concerned person over text, voice message or email.
The cost of any app development depends on factors like the complexity of the app, the platform you want to build your app on, the
software development company
you're choosing, backend development, testing, deployment, maintenance, design and features you're willing to include in your app.
Taking all of them into consideration will decide the overall cost estimate for the app development.
Read more:
How Much Does it Cost to Make an App?
The very first and the most important step is to analyze the requirements regarding the app or software one has. Once the research and planning is done, one must start the hunt for the software company that provides real estate software development service.
After the search is over, evaluating the company is a must: look at their past projects, ask them to share their experiences, evaluate their technical knowledge, see their history of delivering the software to the clients, look for the language they use and how effectively they communicate.
Once you have evaluated
all the points that need to be considered before hiring a software development company
, go for the one that is the best fit.
Time taken for an app development depends on various factors like the complexity of software, the features and functionalities, the number of screens and users, API integrations, social media integrations etc.
To know more, read this:
How to estimate software development time?
Looking Solution for same industry?
Our Experts Can Help You!