From traditional classroom courses to distance learning to eLearning courses, learning has travelled a long way. With the advancement in technology, access to mobile gadgets and internet availability, eLearning has become popular over the last 10 years.
We, at BinaryFolks, deliver educational software development services that aims at providing quality custom elearning solutions to students, providers and corporates that are responsive, convenient, flexible, unrestricted, cost-effective, and boosts engagement.
Challenges with classroom learning
Classroom learning promotes exchange of ideas and in-person interaction among the learners and instructors. Here are a few limitations of classroom learning that one may come across with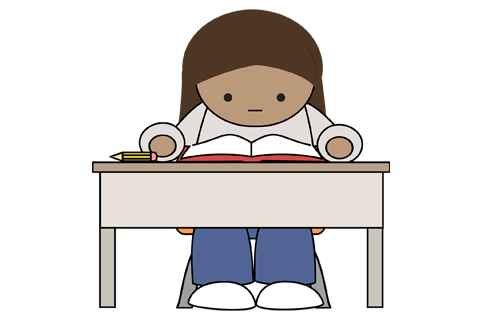 Learning is limited to the four walls of the classroom
One substantial problem with classroom learning is that you need to follow a rigid routine. This might make it difficult for the students to actively participate in all the lectures, religiously. Confining the whole process of learning within the four walls of the classroom makes the learning process more tedious and exhaustive. This also makes the whole system less flexible and restricts them from acquiring knowledge according to their own schedule.
Lack of collaboration between the parents, students and the institutes
Tracking the progress of the learners and assessing them is of equal importance. Most of the institutes lack having an effective communication with the parents and might conduct a yearly meet and greet to discuss the annual achievements but not discussing strengths or weaknesses in its granular form. Parents keeping a regular tab on their child's performance throughout the year will help make a significant difference in their child's education.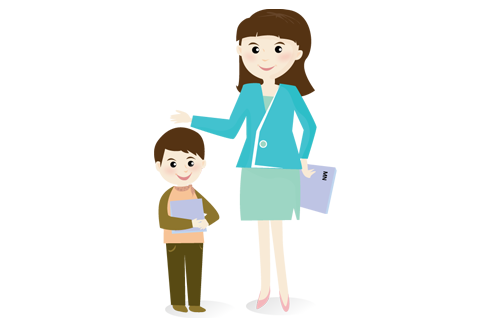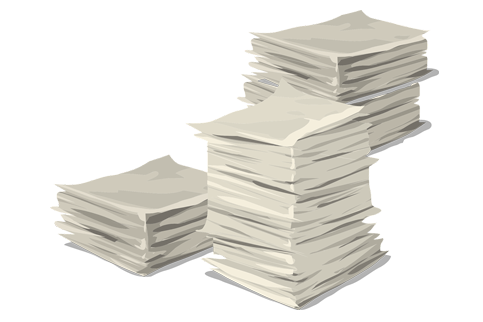 Unorganized resources in paper form
When we talk about classroom courses, we tend to think about exhausting paper notes and that too in an unorganized manner. Even if you want to learn about a single topic, you won't find all the solutions in one book. This could affect the learning process and will lead to ineffectiveness. Having a properly organized form of all the resources to have a look whenever needed will ease the whole process.
One-size-fits-all approach
Every student is unique and so is their capability to grasp information. While some can grasp information real quick, others need time to process the same information. The challenge with offline learning is that with ever-increasing class size, it's not possible for teachers to focus on individual students. This results in some proportion of students missing out on crucial concepts that they could have absorbed with personalized education.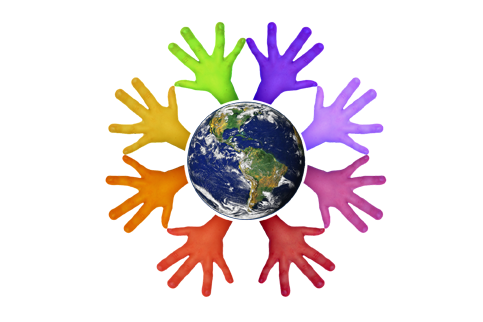 Now that we have discussed the limitations traditional learning holds, let's talk about it's alternative : eLearning. With eLearning you can learn anything, anywhere and anytime you want at your own pace, convenience and comfort.
Benefits Of eLearning
Not only students, teachers and parents are at an advantage with eLearning. eLearning is lucrative to the service providers as well. Let's take a look at the benefits of elearning for both users as well as service providers
Benefits to the users
Contrary to classroom learning, eLearning has made the learning process simpler, easier and effective.
Accommodates everyone's requirements
No two persons are the same nor are their requirements. One's preferences, pace and convenience may not be appropriate for the other. With the growth of technology, the standard of courses that one may receive significantly improves. eLearning bridges up the geographical barriers, be it being in a different city, country or region. One need not to migrate to another place if they want to get access to quality education.
Also, for corporate professionals, it's a bit difficult for them to choose classroom learning due to time trouble in their day-to-day schedule.
Depending on the availability and comfort one has, they can choose their own time window to learn. They can schedule their lessons as per their convenience and availability allowing them to have effective learning.
Quick delivery of lessons
eLearning is generally shorter than classroom learning. Students, on average, are predicted to take up to 25-60% less time to consume the same content with eLearning. Most of the eLearning courses have structured content where you can have quick access to the lessons and are wrapped up in a single learning session.
LMS(Learning Management System) solves the problem of going through all the exhaustible paper notes and the difficulty of organizing them as well. LMS provides you with quick chunk sized learning materials that can be accessed easily and you get notified as well once the lessons are delivered.
Reduction in cost
eLearning solutions are, in general, cheaper when compared with the classroom courses. The reduction in cost comes in the form of a decrease in travel expenses, accommodation costs, meal costs and paper documentation cost. This justifies the cost of eLearning apps making them really really cost-effective.
Engaging, easy access and easy delivery of the content
Engaging content are methodically appealing and tend to intrigue the learners. eLearning apps have text presentation, video presentation, slides that helps to engage the users and let them learn effortlessly.
Also, these materials are accessible both in offline and online mode. Learners can either access them while streaming online or they can download and access them offline.
Higher knowledge retention rate
Statistically it's been proven that learners tend to have higher retention capacity , precisely by 25% to 60%, when they learnt through interactive content, compared to what they retain after studying textbooks.
elearning provides bite-sized, interactive content that is structured and easily navigable. This makes education interactive and effective, in turn, increasing retention capacity. Also, in case students miss some important information or couldn't grasp everything at a go, there's always a chance for them to revisit the content as many times as they want
Effective communication
eLearning allows students to actively engage in learning instead of just absorbing information. Online education does away with the myth that education is incomplete without both the learners and the instructors present in the same place and at the same time.
LMS comes with features like whiteboarding, video conferencing, live chat, discussion forums that encourages having an effective communication between the instructors and the learners. The learners can raise and discuss their queries, with the instructor anytime they want.
Impact on environment
The impact of eLearning on the environment is huge! eLearning serves the purpose of reducing the energy usage and carbon footprint.
As per a report published by Techjury, eLearning uses almost 90% less energy and 85% less CO2 emission. The reduction in the use of paper, fuel, energy, furniture are few of the reasons that makes eLearning environment-friendly.
Increase productivity
With better flexibility and convenience, improved retention rate, better engagement, enhanced learning, effective management, LMS tend to increase productivity and the performance as well.
Benefits to the providers
If you think only students benefit from eLearning, it's not true. Service providers equally enjoy the technological benefits in education.
Better education management
With traditional classroom courses, managing each and every student and their activities is a humongous manual effort and needs many man hours. With automatic scheduling, smart reporting, centralized teaching and easy updates, LMS brings in a lot of efficiencies in the process of managing the learners as a whole.
Scalability
If someone asks an eLearning app developer, what is the most sought-after requirement when it comes to developing an LMS, he would reply Scalability. When you start your business, it's small. But, with increasing time, your business would expand too.
LMS is capable of handling huge amounts of data and thousands of users concurrently providing efficiency and agility to the business.
Saves time and money
eLearning app cut down the charges associated with training certifications, staff grooming, the infrastructure development and maintenance. Also, this helps save time that one spends while travelling.
Revenue
According to a report from Orbis, the market value of eLearning will cross $275 Billion by 2022. This data proves that the market of e learning is growing at an unprecedented rate. The flexibility, lower cost, ease of accessing, convenience are some of the factors that favours market growth of eLearning.
With eLearning, the service providers can earn from the courses, certifications, webinars and study materials etc. Apart from these direct sources of revenue,the providers can go for sponsorship i.e. they can ask other brands to pay and advertise through their portal too.
BinaryFolks Custom Elearning Solutions Are Best Suited For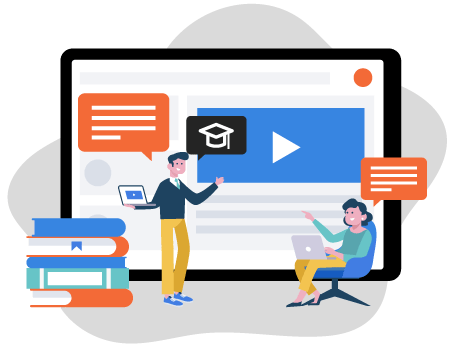 Educational institutions
We plan & design custom elearning solutions for students prioritizing convenience. Our elearning software makes it easy for the students & educational institutes alike - by streamlining the seasonal enrollment processes to increase the rate of completion, centralizing study material management & incorporating gamification for quicker lesson absorption & improved institute reputation. Our robust solutions target better knowledge retention, improving student engagement while remodeling the traditional education industry to promote simplified learning.
Corporate training & courses
Education plays a crucial role beyond the so-called academic boundary and the corporate programs are the biggest examples of that! Our elearning solutions customized for corporates assist in flexible learning program scheduling and management, accelerate end-to-end employee education from onboarding through retention and thus, strengthening the pillar of an organization - its human resources. The enterprise eLearning solutions we develop, helps the employees upskill with ease, conveniently collaborate to complete tasks more efficiently, streamline onboarding and keep up workforce morale.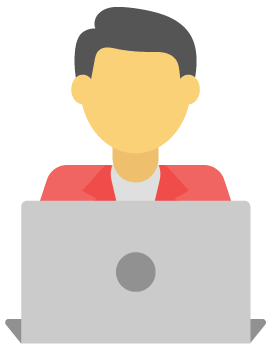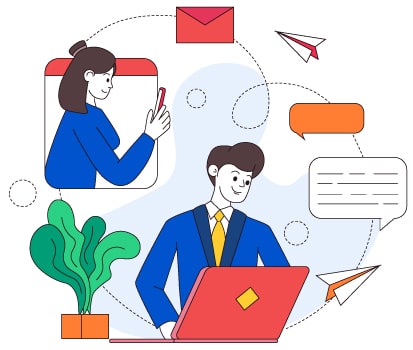 Govt. & Non Profit Sector
From spreading social awareness to educating associated personnel with the working strategies and conducting training programs - there are versatile needs when it comes to education across Government and non-profit organizations. In our history of elearning software development for such organizations, we have designed and developed custom solutions specifically to accomplish such trainings, often including certificate and custom report generation to project progress and auto-calculated stats.
Custom eLearning Solutions By BinaryFolks
Here's a comprehensive list of the educational services we have first-hand experience in: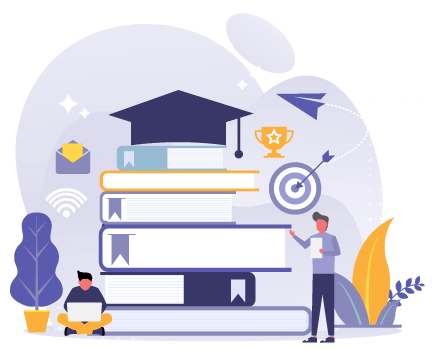 Elearning software development consultation
1.

R&d on best performing learning management systems with similar intent i.e. competitor research

2.

Insights from 65+ completed projects across 17+ countries

3.

Effective development roadmap draft for one-on-one e-courses

4.

Suggesting functional module-specific befitting tech stack
Custom Elearning Solutions
1.

AI-driven study material structuring & lesson plan for personalized learning experience

2.

Auto-audit modules to track learning efficiency

3.

Custom analytics & report generation to check success of learning plan

4.

Payment gateway integration to avoid bank trips & queues

5

End-to-end data security to prevent data loss or users' confidential information breach
Don't know where to begin?
Top 4 Tips To Make Your Custom eLearning Solutions Stand Out
If your goal is not just to build an LMS but to excel with it, your elearning software must outdo others' performance in three major aspects - ease of usage, user engagement and personalization. Here's how to ace all three through custom elearning software development:
Flexibility of usage
1.

Intuitive learning environment

2.

Easy e-interaction among teacher and learners

3.

Seamless navigation

4.

Multi-device supported UI & UX that performs its best in desktop, mobile & tablets alike
Smart use of video and interactivity
1.

Seamless video streaming for best in class learning experience

2.

In-built community chat module for easy discussions among fellow learners

3.

Live classes for real-time learning in the comfort of home

4.

One-click attachment and live screen-sharing for quicker doubt clearance
User segmentation
1.

Semi-personalized push notifications to group of learners with similar objectives

2.

Session reminders to keep the learning process punctual

3.

Recommendations on prerequisites based on upcoming session requirements

4.

Assessment tests scheduling for segmented learner groups
Custom insights and analytics
1.

Instant assessment report & grade sheet generation

2.

Comparative analysis among learners to boost motivation

3.

Gamified insights and analytics for enhanced interest in learning

4.

Rewards and rating system for quicker understanding of performance parameters
Why Choose BinaryFolks for Custom Elearning Solutions

Driven by ex-engineers from Google, Amazon & Salesforce
101% Value For Money (+1 for Our Complimentary Consultation before You Spend Your 1st Dollar!)
Reviews That You Can Verify!
Safeguarded Business With An NDA
Out-Of-The-Box Innovations
Questions Galore (Until Your Requirement & Our Understanding are mirror copies!)
Insight-Rich Scope Enhancement
LMS Key Features
LMS makes the task easier for both the learners and providers by centralizing the whole system. LMS can live upto your expectations and can provide all the perks it offers. It's just that you need to find the right fit for all your needs. So, here are a few features that you must look for in custom elearning solutions
LMS Vs. LCMS - Which One Is Right For You?
Customizable
Mobile support
UI/UX
Course creation
Gamification
Social sharing
Video conferencing
Reporting, analytics and feedback
Messaging and push notification
Edtech solutions we, as a custom software development company, offer
Time taken for an elearning app development depends on various factors like the complexity of software, the features and functionalities, the number of screens and users, API integrations, social media integrations etc.
It also depends on the company that can provide the educational software development services you are choosing for your educational app.
To know more, read this:
How to estimate software development time?
The cost of any app development depends on factors like the complexity of the app, the platform you want to build your app on, the elearning software development company that can provide you with elearning solutions you're choosing, backend development, testing, deployment, maintenance, design and features you're willing to include in your app.
Taking all of them into consideration will decide the overall cost estimate for the app development.
Read more:
How Much Does it Cost to Make an App?
The very first and the most important step is to analyze the requirements regarding the app or software one has. Once the research and planning is done, one must start the hunt for the software company that provides educational software development services.
After the search is over, evaluating the company is a must: look at their past projects, ask them to share their experiences, evaluate their technical knowledge, see their history of delivering the software to the clients, look for the language they use and how effectively they communicate.
Now that you have evaluated all the points that needs to be considered before hiring a software development company, go for the one that is the best fit.
To know more:
How to hire the best software development company?
The elearning software development process is time consuming and requires continuous efforts. This elearning app development lifecycle can be divided into 7 steps:
1.
Understanding the requirement:
Setting up meetings in order to discuss the requirements with the client and get the idea of what they want to build.
2.
Developing BRD:
Once the requirements are thoroughly discussed , draft a detailed BRD (Business Requirement Document) and make sure every minute detail is included.
3.
Planning:
Plan the whole process and set milestones for every task. This will ease the whole process and will make sure that each of the task gets completed within the timeframe.
4.
Designing:
This step is all about how your software should look like. A good design ensures better user interaction and engagement. The header, footer, layout, color scheme, visual effects, multimedia elements are added in this step.
5.
Development:
Here comes the role of developers who puts the idea into action. Software development is subdivided into the frontend and backend development.
6.
Testing and deployment:
Before the deployment, it requires a rigorous testing process just to ensure that the software doesn't have any failures or bugs. After testing is done, the code is pushed into the production server.
7.
Software maintenance:
The software development process doesn't cease with deployment. Any updates or modifications that can enhance the performance of the system is taken care of under maintenance.
Read more:
Essential steps involved in software development
Edtech management is a complete set of tools, policies and systems that any education institution has to manage, buy, search and analyze the value of edtech across inventories.
Edtech management platform is a centralized console to organize, implement, analyze and manage day-to-day processes of educational intuitions.

Students, teachers and institutes face a number of problems to focus on their learning and teaching activities when it comes to using old school methods. Edtech management platforms can help educators, learners and schools to streamline their day-to-day activities, make data-driven decisions, gain insights and manage their learning and teaching activity using digital tools.
If you are someone looking for a digital solution to manage and organize your day-today activity using a centralized management platform then edtech management system can help you.Students, teachers and staff associated with the education system can leverage the edtech management system to streamline their day-to-day activities, improve productivity and enhance efficiency.

If you have unique needs and requirements that an Off-the-shelf edtech platform is not sufficing then you can go for custom elearning solutions. You can discuss your needs, features and functionalities that you want with a software development company that provides educational software development services to build your own software from scratch.
Looking to outsource your software development?
Our experts can help you!