Why do business owners implement software solutions within their organizations?
To increase scalability?
To make the company more accessible to the employees and the customers?
To reduce operational costs? ...
The reasons for digitization may vary across the several types and sizes of businesses worldwide, but reportedly businesses resort to the services of a SaaS development company for 70% of their total software reliance.
The reason businesses at every scale are opting for a SaaS-based product today is because of its versatility and ease of use. SaaS applications have become a go-to choice for stakeholders who want their businesses to scale and reach a larger group of end users. Thanks to smartphones these solutions can be operated remotely, which helps companies avoid the need for heavy on-site hardware. But wait, that's not all! Implementing SaaS-based software to your business comes with a bunch of additional operational and performance benefits. For example, enhanced security, direct access to consumers without any additional requirements, easy feature addition to keep the SaaS application up-to-date, easy-to-use payment gateways etc. are the most celebrated SaaS advantages across industries. Read ahead, to know more!
BinaryFolks' SaaS Application Development Services
With BinaryFolks' SaaS application development services, your business can deliver computing services over the internet better than ever. From 'developing a custom SaaS product' to 'migrating your legacy systems into a SaaS-based solution' to 'version updates and maintenance services' - improve accessibility, scalability, and reduce the overhead costs of your business - we've got you covered. A quick look at our SaaS development services!
Customized SaaS Application Development
It's no secret that proper execution is just as important as having a ground-breaking idea - be it of an apple pie or an application development, as the wrong hands can ruin both. Our core team of SaaS developers, with their in-depth knowledge & years of practiced expertise, can analyze the market trends and assist your company to build a SaaS application from scratch & introduce regular updates for your SaaS application, keeping it tomorrow-ready. For example, think of developing a customized SaaS application for your company's project management team. This way, you can closely monitor performance within your organization in-line with your workflow rather than succumbing into a generic performance monitoring tool with 1 of the 5 features you need, along with another 5 junk!
Cloud-Based SaaS Application
We can't stress enough on accessibility while talking about the major USPs of a SaaS application. SaaS applications can be remotely accessed via the internet without the need for a high-tech setup at the user end. At BinaryFolks, we provide cloud-based SaaS technologies that can help your business to establish an easy-to-access environment across your enterprise application. For example, you can develop an enterprise resource planning(ERP) model for your business that is spread across multiple locations to synchronize workflow and get an overall report of the daily activities. This model can also enable you to collect appropriate data that will help you analyze and understand the optimizable sections of your business.
SaaS-Based UI/UX Design
A dull interface is an instant turn-off for your users & being 'too creative' with it can confuse them too. It does not matter whether your application is focused towards an enterprise approach or a consumer approach, providing an interactive and streamlined experience to your users which is also intuitive & easy-to-navigate is crucial for the success of your SaaS application. Our SaaS application developers have been hitting the balance in pulling of our client's user experience by transforming old software interface and designing brand-new sophisticated & responsive interfaces alike, portraying the brands' visions to the T. (Read increased user engagement and one-stop access to business insights to feed your business needs?)
Scalable SaaS Architecture
There's one common expectation of every business owner for their SaaS application development - that is to make sure that a larger part of the user base can cross a certain threshold to improve the overall ROI. However, without proper architecture, the SaaS application may struggle to function during peak server load, deteriorating the user experience. At BinaryFolks, our developers have thorough experience in designing scalable SaaS applications reinforced with a multi-tenant architecture that is less likely to fail in case of high-traffic phases. We can help your business to break down a service into multiple simpler steps and assign individual rudimentary softwares to fulfill each step seamlessly. This way your SaaS applications can withstand a tenant surge without any downtime or interruption.
SaaS Related Consultancy
"Too many choices lead to paralysis". Setting up a SaaS model that was designed for a well-established business with a global scale for your mid-scale business, may kill the actual purpose. The software might have a lot of unnecessary features or the architecture might be too complicated to understand for your employees, having the right tech team will help you to analyze your business scale and suggest you a relevant SaaS product. With BinaryFolk's seasoned SaaS consultants, you can start with an in-depth SaaS software development consultancy where they understand your unique business needs & goals and recommend you with state-of-the-art software solution development strategy that spells out long-term business growth.
Migration Services
If you have a SaaS application that is limited to providing on-premise services, you might be missing out on a huge chunk of business optimization potential. Migrating your business to a cloud-based service provider can enhance your business' accessibility to a much larger extent. Being able to access your SaaS-based enterprise applications remotely can be a game-changer in case of unique scenarios like emergencies and opportunity windows. BinaryFolks' SaaS development services can also help businesses to onboard other modern technologies like AI services, IoT, blockchain, AR/VR, and others into their business operations.
Mobile and Other API Product Development
While working on making your software accessible to the users, one major thing to keep in mind is that the SaaS application is optimized to cross-operate across multiple digital platforms. It is impractical to believe that everyone accessing your application will have a dedicated personal computer at all times, especially when your target users are a mix of on-the-go & remote working professionals.BinaryFolks SaaS experts develop SaaS-based cloud computing software that is accessible in native and hybrid mobile devices equally well, as they are the most common endpoints to access these APIs. For example, set up a vertical SaaS service exclusively for your mobile devices to alleviate server traffic.
Support and Maintenance for SaaS Products
Developing an appropriate SaaS-based solution for your business is only half the battle won, keeping the application up and running with the latest features comes next. As the business grows, the need for tasks like server maintenance, and performance optimization to handle larger incoming traffic also increases. As a seasoned SaaS development company, BinaryFolks can help your business to optimize your SaaS solution with feature updates and bug fixes as and when required. Talk to our SaaS geniuses and set up a support service to migrate your legacy system to a well-maintained and smooth-sailing SaaS solution. Or set up a brand new customized solution that fits your business like the last piece of a jigsaw puzzle.
Our Approach towards Building a SaaS Solution
Building a scalable and reliable SaaS application while keeping the security levels and user-friendliness of the interface in check might not be as easy as using the application. Based on the additional features you may want for the software, the time and effort required to structure such a solution will evidently increase. Lucky for you, we have structured a fool-proof formula for handling SaaS projects so that our clients can get the most transparent and streamlined experience. Here's how we do it!
01
Understanding Your Vision
We set up a meeting with you and your stakeholders to understand your expectations from the SaaS solutions and provide our expertise in case of any further optimization opportunities. Once we have a broad idea of what are the client's expectations from the project we jump to the next step.
02
Compatibility Analysis
We discuss how the business works and verify whether there is a scope for the SaaS application's implementation or not. After we approve the compatibility checks, we start to draft a thorough BRD that mentions the business goals and the cost estimation for the project.
We break the entire SaaS application development project into smaller milestones and add a range of features to each milestone with a fixed deadline to push those features into the application.
04
Establishing Project Management System
We assign a single point of contact between you and our team to make sure that you can easily get the information you need about the project's progress. We also notify you about every achieved milestone and deliver remote screen sharing and video updates to maintain absolute project transparency.
The experienced development team designs the SaaS solution while providing regular updates to the clients. The client-specific customizations are also accounted for in this phase while maintaining the architectural integrity for reliable scalability. The devs make sure to deliver clean codes for better readability during the alpha testing. Any feedback from the client's side is also addressed to draft the final code.
After the final code is drafted the client can perform black box testing or white box testing according to their needs. Any additional performance testing or SaaS-specific checks like reliability, user-friendliness, and peak load checks are also performed.
07
Migration and Deployment
Once the client side is satisfied with the checks and gives final approval for the solution, the code goes into production. An appropriate environment for the SaaS product is set up in the business and the code is migrated to the client's infrastructure. A round of testing is performed to make sure everything is working as expected. Any additional submissions for mobile apps or chrome extensions are also performed to make sure the solution is completely operational.
08
Support and Maintenance
Once the application is up and running we provide support and maintenance to fix any post-production bugs that may appear. Any server maintenance needs that may come up are also fixed by our SaaS application developers. Additionally, you can contact us at any time in the future if you need to add any additional features to your solution, we will be happy to help you out.
BinaryFolks' Featured SaaS Projects
At BinaryFolks, we have experience working on multiple SaaS projects across various industries, automating exciting use cases for startups to Fortune 50 alike. Our SaaS application developers create customizable solutions that have a user-friendly interface and are easily accessible. Check out some of our featured projects:
Car-Reselling Platform
We built a car reselling platform that let users sell their cars and provide a quote based on the car details entered by the user. Also, a switch to mobile option is provided to the users to seamlessly use the evaluation workflow both from mobile and desktop, even they can pick up an unfinished process from a different device exactly where they left it in another device.
IoT - Device Management and Command Center
We developed a Saas-based platform to manage thousands of mobile devices from a single dashboard where we can check the active devices, the health status of the devices, connectivity status, disk usage, form status, and reports. Also, backups can be initiated, remote commands can be executed and auto-uploaded to the server, applications can be released, etc.
Check out BinaryFolks' SaaS projects portfolio here.
We Worked in Your Industry
SaaS applications are versatile solutions catering to your business needs in a multi-faceted way. Technically a company can use SaaS products in one of two ways. Firstly, it can be used to fulfill your generic business requirements that are valid across all industries, like keeping track of employee attendance or maintaining customer relations using a CRM model. Or secondly, a SaaS solution could be implemented to optimize your industry-specific business needs. Let's discuss some of the many industries BinaryFolks' conquered as a SaaS development company: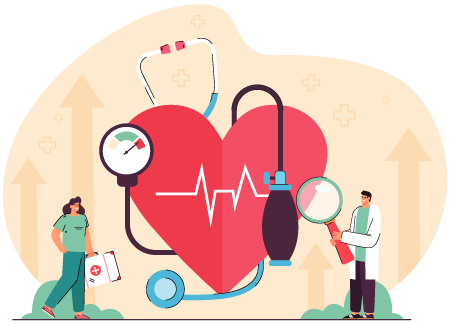 Healthcare
The medical industry has seen some promising improvements in the last couple of decades, but even today you can see patients and medical professionals drowning in an ocean of test reports, prescriptions, invoices, insurance claims, and other paperwork. These are too many separate things to account for someone during a medical situation. With BinaryFolks' SaaS development services, many such medical pain points can be addressed and optimized.
1.

Health record management solutions can help patients to keep track of their medical history and share it with their medical professionals at the touch of a button.

2.

Telemedicine services can make your medical business accessible to patients while reducing business costs and improving efficiency at the same time.

3.

Pharmacy management systems can process medical prescriptions without the risk of human error, manage inventory stocks and perform other pharmaceutical tasks.
Finance
It is very likely that you have experienced the pain of being stuck in a bank queue to withdraw money from your account at least once in your life. Just a decade ago, simple financial operations like transferring money or checking the account statement used to take hours. But thanks to SaaS applications, these tasks can now be finished in less than a minute! But SaaS is not just limited to providing quality-of-life upgrades for the customers, it can help your financial establishment to perform analytical and processing operations that will lead to better business decisions. At BinaryFolks, we build applications using SaaS technologies that can help in increasing your financial organization's efficiency and scalability.
1.

Payment processing applications can provide you easy access to your account via EMV and RFID tags to ensure seamless processing.

2.

Your company can use SaaS-based forecasting and analysis software to predict future expenses and track current business performance.

3.

Use SaaS solutions to automatically maintain your business' accounting and treasury data by storing important insights and reports in a structured format.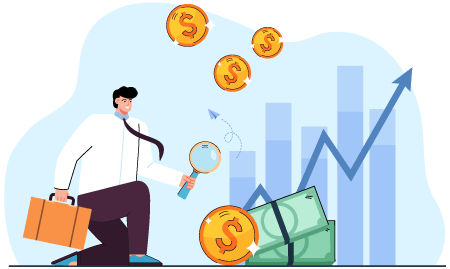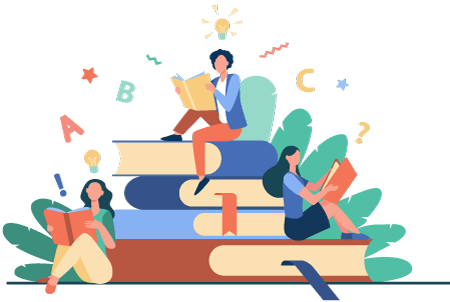 Education
Regulating the education process according to every student's personal grasping capacity and providing every individual with just the right amount of attention that they need is impossible in a traditional education system. It is difficult on the teacher's side as well to cater to the needs of every student individually. At BinaryFolks, we offer custom SaaS development solutions for the education industry that can address student, faculty, and management needs with equal convenience.
1.

Online courses and AI-based assistance bots can help your students learn the topics at their own pace and resolve doubts 24/7.

2.

Learning management systems or LMS can help educators to create guides, and track students' performance reports to try to find the students who may need extra help with their course.

3.

Your management can use SaaS-based solutions such as student information systems or SIS to manage student data and account for any financial dues or aids that the student might be liable or eligible for.
Logistics and Supply Chain
Even though the logistics and supply chain industry's main goal seems pretty straightforward, that is delivering a product from point A to point B, it can get pretty complicated very quickly. By implementing a SaaS solution in your business, the collaboration between the customer and the delivery agents can be simplified to make the entire logistics process efficient. At BinaryFolks, we provide cutting-edge cloud computing software for the logistics & supply chain industry that helps businesses reduce costs, enhance inventory management, and improve customer satisfaction. Let's take a look at some key use cases for SaaS in the logistics industry.
1.

Warehouse and inventory management systems to track your business's stock reports automatically every day to ensure the availability of products at all times.

2.

Provide your customers with frequent updates about their order's whereabouts in real-time to ensure supply chain transparency.

3.

Analyze your current inventory records to the previous year's demand trends to optimally plan the next restocking shipments' contents.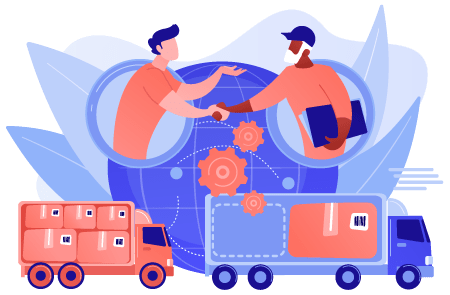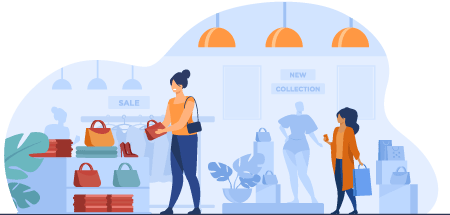 Retail
As a retail owner, you have to deal with a constant flow of dynamic information, keeping track of every individual item that was stocked in or was sold out is impossible when done manually. This is where an automated SaaS product can help you to track and monitor your inventory status. Our SaaS application developers are experienced in designing SaaS solutions that help large retail chains to not only manage their inventory but to manage customer relationships with local and overseas customers by providing them with a coherent purchasing experience.
1.

Point-of-sale or POS systems can assist your retail chain employees to collaborate with each other or with a centralized system to complete in-store operations.

2.

Business Intelligence models can help your business capitalize on the gathered information to gain valuable insights that support your business goals.

3.

E-signatures and digital transactions can enhance the accessibility for your customers so that they can interact with your business remotely without any concerns.
Media and Advertisement
Having a good piece of content is important in the media industry, but what's more important is making sure that content reaches the right customers, however, you can't accomplish that by randomly handing out flyers anymore. With the help of BinaryFolks' SaaS application development services, you can manage multiple marketing channels at once and monitor the performance of your advertisements with the click of a button. Improve the reach of your events and make them much more appealing to the public with social media-based information channels and interactive content.
1.

Use SaaS applications to improve the reach of your events by providing online registration options and subscription-based updates for any future events.

2.

SaaS solutions help you make better decisions while initiating collaborative activities such as influencer marketing, video streaming, releasing merchandise, and so on.

3.

Gather and analyze the user feedback to improve the quality of your future content and make changes in the areas that harmed your marketing efforts.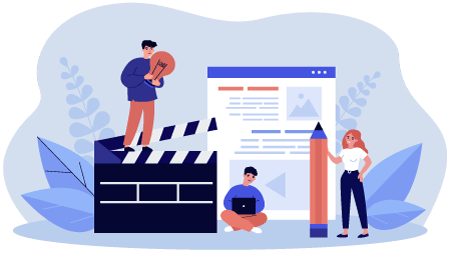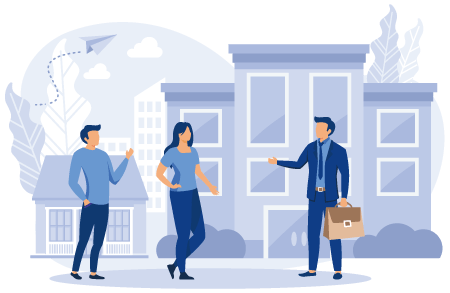 Real Estate
The days of being dependent on a broker to buy or sell a property are long gone, end users can use your SaaS services to reach out to one another and make transactions without paying any unreasonable brokerage fee. BinaryFolks' SaaS development team can help your business create SaaS models that provide customers with multiple efficiency-boosting features. This can help your customers with several aspects of the real estate environment such as property management, market listing, valuation, and so on.
1.

Market analysis and virtual tour software to estimate the valuation of the property value and make listings with more refined details about the property.

2.

Provide your customers with full access to their property with the help of IoT installations and a centralized SaaS application to operate them.

3.

Help landlords manage multiple properties at the same time and maintain the paperwork digitally with the help of a feature-packed SaaS software
Manufacturing
The manufacturing industry is all about scale and efficiency. While automated robots can handle those two aspects pretty flawlessly, managing an ecosystem of such solitary robots to synchronize their workflow is a challenging task to be handled manually. Our developers have hands-on experience with SaaS application development services for the manufacturing industry that address the industry demands for reliable and efficient management software.
1.

Track product quality and regulatory compliances relentlessly to make sure your products match the industry standards and guidelines

2.

Monitor your manufacturing infrastructure to predict and draft efficient maintenance schedules to ensure minimal downtime on the workflow.

3.

Monitor the overall environmental impact or plan a new product by collaborating across multiple departments or facilities of your business to ensure synchronized results.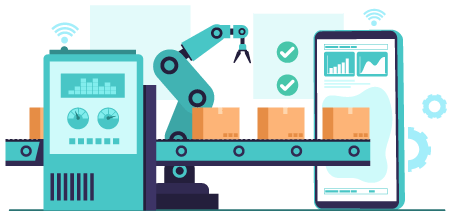 Technologies Used
At BinaryFolks, we use cutting-edge technologies to develop custom SaaS technologies that cater to the client's specific business needs. Our SaaS application developers understand your vision and the goals you want to achieve with the solution, then they recommend improvement suggestions(if any) based on their years of hands-on experience in the SaaS development industry. This helps the client to get the perfect SaaS model that is aligned with their vision as well as satisfies the industry standards. Here's a list of the technologies we use to accomplish these goals:
Back-end Programming Languages (Contd...)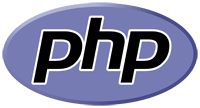 Back-end Programming Languages

Front end Programming Languages



Frameworks (Contd...)
PHP Frameworks




Frameworks (Contd...)
Python Frameworks



Frameworks (Contd...)
Javascript Frameworks




Frameworks
Javascript Frameworks


Accompanying Mobile Technologies (Contd...)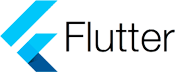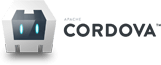 Accompanying Mobile Technologies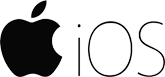 Cloud Infrastructure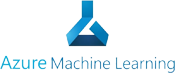 Database (Contd...)
SQL



Database (Contd...)
NoSQL



Database (Contd...)
IoT


Previous
Next
BinaryFolks - Your Go-To SaaS Development Company
Now that you know how SaaS applications can help your business grow regardless of the current scale, so let's briefly discuss how BinaryFolks' expertise can guide you through your SaaS development journey!
Make Your Business Remotely Accessible to the Employees, Consumers, and Stakeholders.
Making your business easy to access without any high-tech equipment is extremely important for its growth. Lucky for you SaaS products have an abundance of such solutions that can be accessed by any elementary device anytime-anywhere. At BinaryFolks, we have cracked the code to develop customized SaaS applications that serve the client's needs and boost business productivity. Since these services can be designed entirely based on cloud-storage, anyone related to the business be it employees, consumers, or stakeholders can access the business and perform operations based on their individual clearance levels or channels of operation. With appropriate SaaS technologies up and running your business can make sure that your workforce and infrastructure can collaborate and operate as a single powerhouse.
Store and Analyze Business Data with BinaryFolks' Interactive SaaS applications.
Every business generates data at some scale or the other, however, it is not easy to use the data to accomplish business objectives if it is not stored in a proper format. BinaryFolks' software development services can help your business to design solution models that can accumulate, arrange and analyze the data to gain valuable insights. With these data-backed insights, you can further enhance your SaaS platform and mobile application by adding additional features that align with your business needs.
Make High-Cost Technologies Available to Your Customers at the Cost of Peanuts!
Every individual can't afford to own modern-day technologies for their personal use. However, with the use of SaaS-based mobile applications or cloud solutions, these advanced technologies like computer vision, blockchain, deep learning and many more can be remotely accessed by consumers, businesses provide these services to the common people for free or with basic monetization. As a SaaS product development company, we can help you design a service model that may serve the consumers or your workforce to access these advanced technologies via your interface and direct the stream of users in a direction that helps your business objective.
It is the process of developing a SaaS product, which is basically a software interface that allows users to access a company's services remotely either for free or through a subscription model. SaaS product development is becoming more and more popular due to the ease of scalability and feature addition SaaS products provide.
SaaS companies are organizations that provide software solutions directly to customers or to an enterprise to leverage their business operations. Here's the list of a few companies that provide SaaS solutions:
1. BinaryFolks
2. Salesforce
3. Slack
4. Dropbox
5. Google Workspace
SaaS companies generally charge clients based on the time spent on the services by their business workforce or customers. They monetize this in a few different ways:
1. Standard Subscriptions: users can purchase monthly or annual subscriptions for the SaaS service based on their requirements.
2. Freemium with Upselling Tiers: here the SaaS company offers a basic model of their product to the consumers for free and adds upselling tiers behind a paywall that includes additional features.
3. Traffic or Usage-Based Pricing: the company charges the clients based on the user traffic or the total time spent by the users through the client's channel.
The rule of 40 simply states that if the sum of revenue growth and the profit margins is greater than 40 then the SaaS company is considered to be in a profitable position. It is a general figure that is expected to be maintained by SaaS companies for positive growth.
Yes, depending upon the client's specifications and feature requirements a SaaS product can be complicated to build, however hiring a professional SaaS development company can make the process way less punishing. A few factors that determine the complexity of a SaaS project are:
1. Feature Count
2. User Interface Details
3. Peak Load Capacity
4. Security Infrastructure
5. Custom Client Requirements
SaaS is often considered the future of software generation due to a few key factors:
1. Scalability: a SaaS model can be easily built to handle heavy traffic by the use of multi-tenant methods or by creating separate channels for users accessing via different mediums.


2. Cloud-Based Operations: as the services are mostly cloud-based anyone can access the services remotely without the need for heavy infrastructure.


3. Collaboration: SaaS products make it easy for various parts of the business to collaborate with each other as the software provides a centralized area for various sectors of a business to update their progress.


4. Easy to Upgrade: a SaaS application can be regularly updated with general bug fixes or new additional features.


5. Analytical Features: SaaS products store data in an organized manner which makes it easy for businesses to analyze the data.
Looking for SaaS based Application?
Talk to the experts!