If there's one sector that can never go out of focus that is banking & finances and the reasons are pretty evident (even my kid started being possessive about her piggy bank as soon as she turned 5!). Over the last decade there have been several tech trials and errors in this space and out of all those financial software development turned out to be a consistent trend. The reason is a no brainer - maximum automation leads to minimized expensive errors & thus highest gains. If you are looking to invest in a robust fintech software development - BinaryFolks can guarantee you 101% value for money (+1% for the insights coming from 65+ completed projects).
Know Our Offerings In Financial Services And Software Development
Net Banking
Add convenience to your customer's banking experience with cutting-edge online banking services designed & implemented by BinayFolks. Our custom net banking solutions aim to ease your daily banking operations while ensuring customer satisfaction. Be it custom net banking websites or mobile apps for net banking - we have built rich online banking platforms having:
1.

User-friendly interface

2.

In-built Security

3.

Account Management

4.

Intuitive Dashboards

5.

Real-Time Customer Service Automation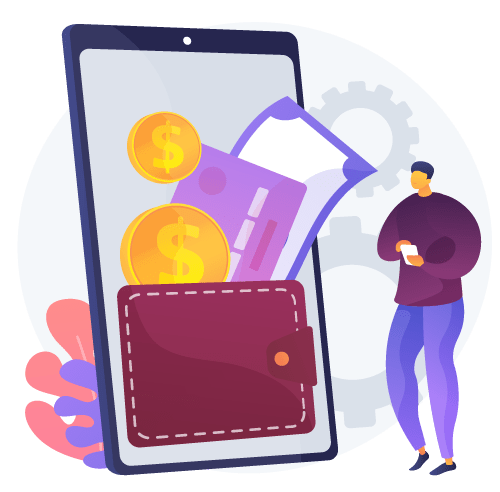 E-Wallet
E-wallet is the new normal when it comes to daily transactions in this ecommerce era and looking at its rising popularity it isn't a hard guess that it's here to stay. While building your e-wallet with BinaryFolks you can include:
1.

Multi Factor Authentication

2.

Virtual Currency

3.

Seamless Account Integration

4.

QR Scanner

5.

Peer-To-Peer Payment (P2P)
Fintech RPA
Less transaction processing time - faster response to banking queries - attending customers 24*7..reasons to automate the fintech business processes are many but so are the risks that drop by during the development phase! At BinaryFolks we add our insights to your RPA plan as we've years of experience in automating the below modules:
1.

End-to-end customer on-boarding

2.

Custom Report Generation

3.

Data-Management

4.

Loan Processing & e-Tax filing

5.

Central database updation

6.

Customer Service and Grievance Management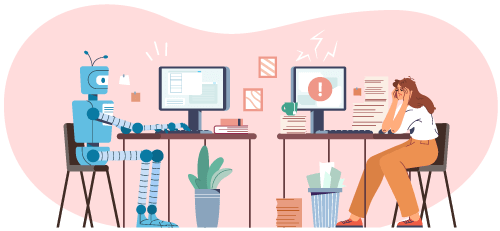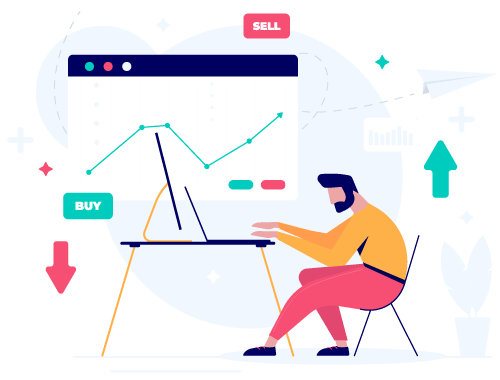 Trading Automation
Trading is a hot topic in today's date and handling all of it manually only lessens the potential benefit while keeping your business off the entire goodness. We've automated robust trading solutions that has:
1.

Order management module

2.

Paper trading

3.

Interactive robo-brokerage
Personal Money Management & Expense Tracking
Money management is a perennial concern and the digital approach to manage funds has only made it easier for us. Looking at the rising popularity of fintech undertaking this aspect and our clients making the most of it - right now is the best time to use this space in business. We have seen the following to be a sureshot hit in personal money management & expense tracking software & apps:
1.

Custom report generation

2.

Smart alert push notifications on over expenditure

3.

Seamless integration with popular payment methods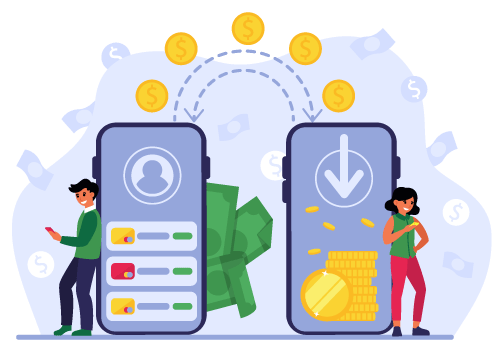 Hot custom financial software development trends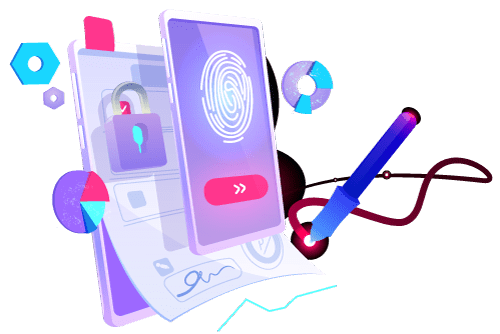 Smart Contracts
Smart contracts are an advanced, digital version of the traditional financial contracts which solve a perennial problem - sharing sensitive information without messing with its security. We develop smart contracts which benefit the concerned parties with a fully functional clearly viewable contract that's tamper-resistant.
Voice Enabled Payments
To add convenience to a fast life comes solutions that keep up with the pace. However, when it comes to the finance side, it's a little tricky to come up with the solutions as security factors play a crucial role in it. Voice enabled payments bring the best of both worlds - convenience and secured money transfer and thus, became a mass favorite in almost no time.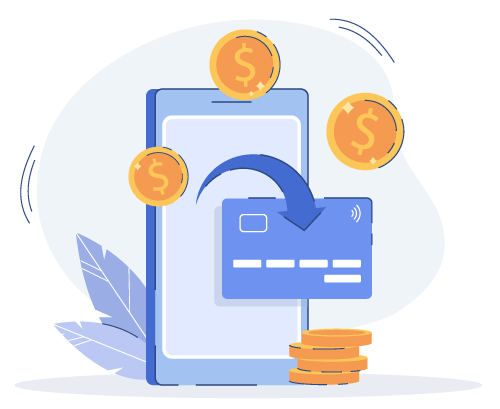 Virtual Cards
Quite in line with the voice enabled payment options, virtual cards make lives easy by making transactions possible without carrying those cards around. To build a system like that the major focus should be on security, integration with financial organizations and a robust backend to keep the operations running smoothly.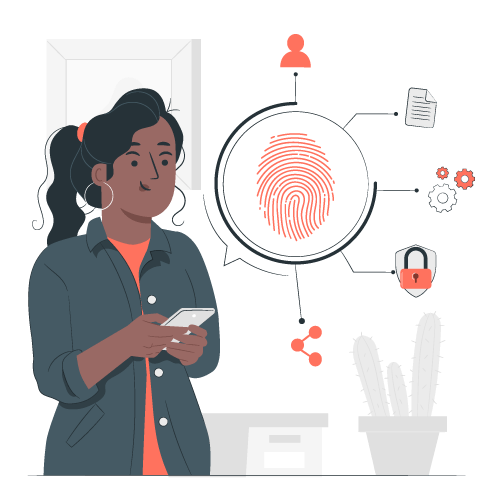 Biometric Security
Biometric security made it to the physical spaces like corporate entrances, residential buildings long back but it's a fairly new inclusion in the software solutions. With biometrics set as a security factor fintech operations become a lot faster and easier.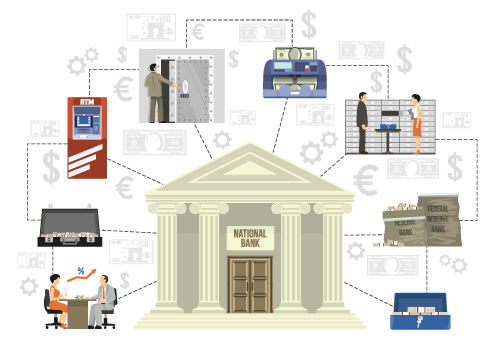 Open Banking
Open banking is the concept of enabling customers to use their financial information with authorized third-party payment service providers via APIs. Thus this more personalized approach has the buzz around it for all the right reasons.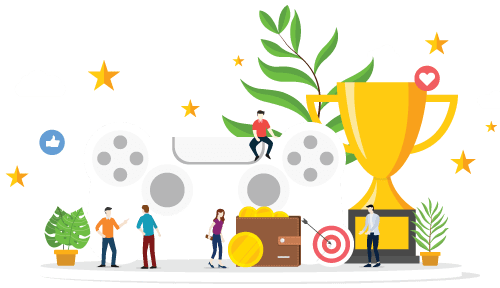 Fintech Gamification
Gamification is the new crowd magnet in almost every sphere these days and the finance sector isn't an exception. Banking and finance related day-to-day queries and transactions become a lot easier with a chatbot fetching answers within seconds curbing wait time and leaderboards-scores-scratch cards make the unique fintech service providers a fun as well as rewarding choice.
Have you checked our payment gateway integration guide yet?
BinaryFolks' Signature Financial Software Development Process
A thorough drill-down session over your idea of the financial software development
Documenting the mutually discussed in-depth scope as a project roadmap
Launch & Ownership Handover
3 Months Of Complementary Support
Why Financial Software Development With BinaryFolks Is A Wise Idea?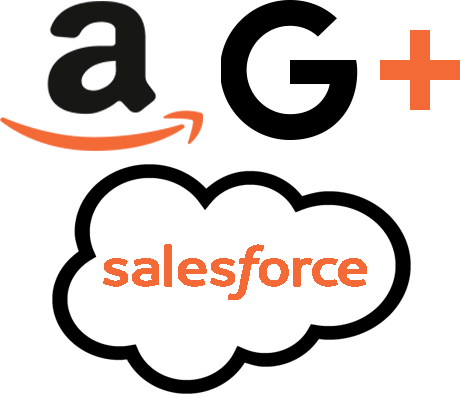 Driven by ex-engineers from Google, Amazon & Salesforce
101% Value For Money (+1 for Our Complimentary Consultation before You Spend Your 1st Dollar!)
Reviews That You Can Verify!
Safeguarded Business With An NDA
Out-Of-The-Box Innovations
Questions Galore (Until Your Requirement & Our Understanding are mirror copies!)
Insight-Rich Scope Enhancement
The best financial planning software will be the one that serves your purpose. While it's difficult to choose the best for you without knowing your specific needs - here's a list of the most popular financial planning software. Have a look and see which is best for your goals!
1. Cash flow planning software
2. Insurance
3. Retirement planning
4. Investment planning
5. Tax planning
6. Real estate planning
Ideally project portfolio management software aims to align the project progress in an unbiased way with the business goals in order to achieve maximum efficiency and productivity. As a result the decision making process is made easy, prioritize projects rightly and process the project pipeline without missing deadlines.
Accounting software development refers to building a solution that manages various tasks related to accounting and bookkeeping - everything that involves financial data and transactions. The basic features include payroll, invoicing, billing, payroll, custom financial report generation etc.
With people from all spheres spending increasing time on mobile devices, mobile banking development surely looks like a promising aspect. Mobile banking is a cost-effective solution with several benefits - the capability to magnet in a bigger customer base and provide better customer service being the two major ones.
Each of the fintech businesses work differently and thus, their goals for building an app vary accordingly. The development fee for the fintech apps depends on several factors, majorly - the features & functionalities, the timeline you have in mind, the type of testing you'd go for ( automated / manual ) etc. However, the cost to develop fintech apps can be said to hover around a ballpark range of $15K (for a very simple one) to $50K+ (for a multi-featured complex one).

Financial Software Development Made Hasslefree!
Let's get started