BinaryFolks is a team of expert software developers, designers, and technical architects with 10+ years of experience in developing custom software across multiple industries and solutions and for clients spread all over the globe.
Our aim is to provide tailored custom software solutions with a specific focus on Enterprise Application, SaaS-based Products, Web Application development, and Mobile App development.
Thinking of building a custom software for your business but don't know where to start?
Off-the-Shelf vs Custom
Any Software is traditionally divided into two categories: Off-the-Shelf or custom. Running a business in the 21st century cannot function without software. The various aspects of any business need software and technology to help avoid mismanagement and chaos.
If you are not sure whether your business does or doesn't require custom software, ask yourself these questions.
Now that you know the answer to whether you do or do not need software, you will come face to face with yet another dilemma - Build or buy?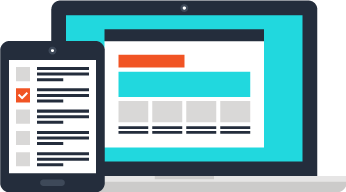 Off-the-Shelf Software
Off-the-shelf software is one-stop readymade solutions designed for a wide range of customers and is available as soon as you sign up for it. With off-the-shelf solutions, you might need customization according to your business needs.

Off-the-shelf software cannot meet every need. They will, in most cases, not offer you a competitive advantage. The price of Off-the-shelf software is lower compared to custom built software as the cost is split among thousands of users that buy the same software license.

Off-the-shelf software may not be compatible with the other applications that you already use. If communication and integration between them are not effective, it might hinder your efficiency.

Off-the-shelf software solutions are complex. Not everyone in your company is extremely tech-savvy! These readymade solutions can prove to be challenging when it comes to usability and user interaction.
No ready-made software does exactly what you need. With off-the-shelf software, you will probably end up changing your business to conform to that particular software. So, what is the way around?
Custom software development!
As these bespoke software solutions are developed keeping in mind your unique business requirements, the cost often is a bit on the higher side. Since custom software development is done specifically keeping your business in mind, it has less friction and amplify your operational efficiencies.
As nobody else is sharing the software, it can be modified as many times as required to fit all your business needs - This means a huge competitive advantage for your business.
Scalable

Unique and Personalized
Support and Maintenance

Integration
Some benefits of Custom software development
Unique and personalized
Bespoke software solutions are not one-size-fits-all kinda solutions. These are software that is personalized according to your business requirements so that you can stand out from your competition.

Scalable
Your business will expand. Along with that, your software requirements too will grow. Custom software solutions would easily accommodate new changes to support the growth of your business as and when required. So, custom software development ensures your business can grow without any software limitations.

Integration with other systems
Whether you need to integrate with a CRM, a logistics application, accounting package or API, custom software solutions will analyze the ins-and-outs of your day to day operations, review your requirements and identify the best approach to integration. The goal of developing custom software is to streamline your operations with a user-friendly, efficient solution to make the workflow less complicated for you.

Support and Maintenance
Your business depends on your software and you have an idea of the nightmare it will be if the software suddenly crashes down. With your software development team at your beck and call, you will have someone to immediately assist you in resolving any software complications quickly and efficiently.
Hire Software developers that will manage your software project end-to-end.
BinaryFolks' approach to Custom software development in leveraging the previous experience and expertise to create effective solutions is divided into 4 main steps:
Discovery, discussions, and Analysis
Effective requirement analysis plays a crucial role in the success or failure of a software project. BinaryFolks set up frequent meetings to paint a complete picture of the requirements. We take into account every deliverable, constraint, and assumptions and then convert the business requirement into an appropriate technical requirement document for both the parties to agree upon.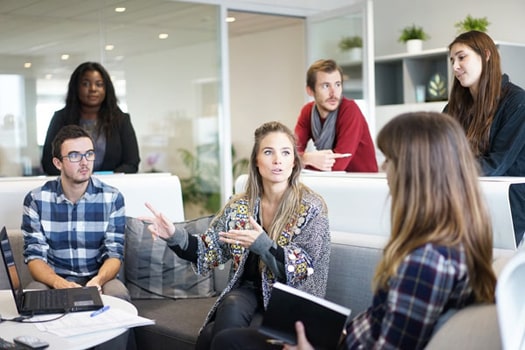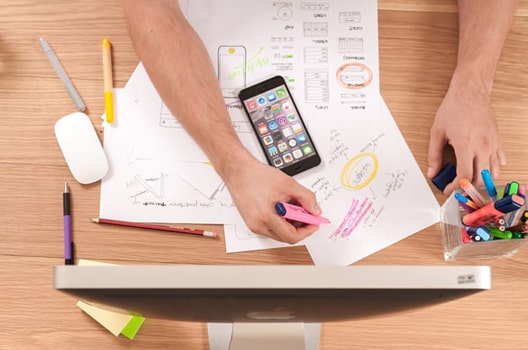 Design and Development
Once the business requirement document is fixated and agreed upon, BinaryFolks divides the complete work into milestones. The designers work on designing an intuitive, modern, visually appealing and crisp application interface while the developers bring those designs to life. They make sure the business logic, data storage, integration etc are properly implemented.
Testing and Deployment
It is always recommended to start testing from day one. BinaryFolks conduct testing during the whole development stage and lastly the final testing at the release and deployment stages. Then the final software is implemented in the production environment.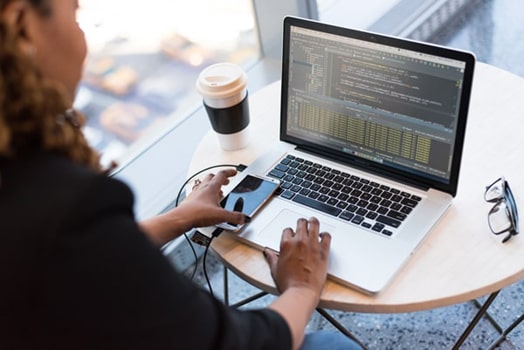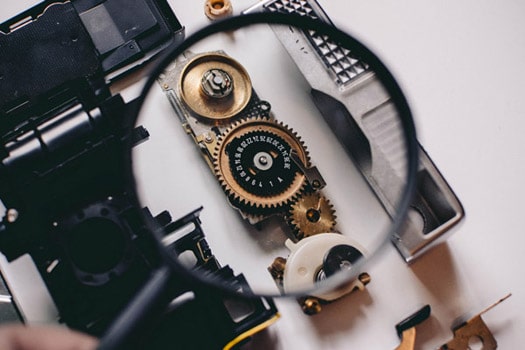 Maintenance
One thing BinaryFolks gives a lot of importance to and what differs BinaryFolks from other software development firms is that we pay a lot of attention to software maintenance. Software needs regular maintenance and updates to keep providing a competitive advantage to the business. BinaryFolks provide 90 days free support after finishing any project and regularly help with enhancements and optimization.
How BinaryFolks can help you develop the software of your dreams?
We developed a wide spectrum of enterprise software to help businesses excel at what they do. Out of many different areas we worked, below we have listed six such areas where we developed a large number of custom software solutions for our clients.

No two persons are the same nor are their requirements. One's preferences, pace and convenience may not be appropriate for the other. With the growth of technology, the standard of courses that one may receive significantly improves. eLearning bridges up the geographical barriers, be it being in a different city, country or region. One need not to migrate to another place if they want to get access to quality education. Also, for corporate professionals, it's a bit difficult for them to choose classroom learning due to time trouble in their day-to-day schedule. Depending on the availability and comfort one has, they can choose their own time window to learn. They can schedule their lessons as per their convenience and availability allowing them to have effective learning.

In Saas model, applications are remotely hosted by the provider and not on premises. With SaaS, you pay for what you need! BinaryFolks is an expert when it comes to SaaS application development. We convert your ideas into a scalable and extendable Software-as-a-Service application solution. As SaaS applications are hosted by the provider, it is their responsibility to maintain and upgrade the software, ensuring reliability and efficiency. Also, data security is a huge advantage in SaaS applications. Since these SaaS-based software applications are hosted in the cloud, they are accessible over the internet and users can access it via any device, anytime and anywhere.
At BinaryFolks, we follow the API first approach, i.e. we build the API first and then we build a web or mobile application on top of the API. This approach makes projects more scalable and extensible. With API first, the system is free to grow, adapt to higher loads and demand and accommodate new customers without the need to re-architect the whole system. Whether you need to integrate with a CRM, a logistics application, accounting package or API, Custom software solutions will analyze the ins-and-outs of your day to day operations, review your requirements and identify the best approach to integration.
We build highly scalable systems to support huge volumes of user requests. We use data structure stores like Memcache or Redis to decrease overloading. We need not send the query to the RDS every time someone requests info and send them the data through fast, managed, in-memory data stores in ElastiCache. We then reflect the changes in RDS. Depending on the traffic, we also use Load Balancers to automatically distribute incoming application traffic across multiple instances and make the applications fault tolerant. Distributed architectures allow our applications to cope with millions of users without performance issues.
Popular open source CMS' have a large pool of plugins and modules but they also often require customization to meet business' exact needs. Custom built CMS comes in handy with a WYSIWYG editor and makes managing website similar to managing content. They are way more secure than the open source CMS'. Custom CMS development will keep in mind the exact requirements of your business and will have scalability according to the number of admins and users. This will mean less bloating and more usability.
When it's data migration, a lot is at stake. Data needs to be migrated from a source location to a target location accurately and efficiently, as quickly as possible. With experience in both data migration as well as application migration, BinaryFolks gives you the flexibility and power to move data across any database or to the cloud itself to streamline your business operations.
Software development FAQs
Software development follows the "No One-size-fits-all" model. Every business and organization has different business requirements and custom software development services are tailor-made especially for your business, according to your specifications in order to adapt to serve your business' needs.

This kind of long-distance business relationship market stands on 3 main pillars - Commitment communication and Trust. Before software development outsourcing, do your research on the offshore software development firm and find out whether the firm you are hiring has a really strong percentage of repeat clients or not. If they do, it means that they are trustworthy and they stick by whatever they commit and that's why customers keep on coming back with further projects.
Take references
and speak directly to the clients who are partnering with the company for the longest time. Btw,
94% of clients who tried BinaryFolks in the first place, made us their permanent development partner.
Before you build significant trust, make sure that you pay only for what you get. The most efficient way is to divide the project into milestones and that you as a client have full visibility about the progress and health of the project and there is no negative surprise during project delivery.
Before we start development, we gather the entire scope of the project and set up series of meetings with our client until both parties agree completely on the whole flow. We then draw up a detailed BRD ( Business Requirement Document ) so that it can act as a roadmap for both the developers and the client. The total work is then broken up into a series of milestones and once everything is sorted out and agreed on w.r.t milestones, we start our development process.
Take a look at our entire approach to software development here
.
We have the utmost respect for client IP rights and will execute a Non-disclosure agreement ( NDA ) to protect your interests and trade secrets.

We believe that Communication is the holy grail for outsourcing. We have worked on many projects where the client or the remote team is located in completely different time zones. We have already worked with teams in the USA, UK, Australia, Japan, Israel etc. despite being situated in India. Interactive communication with the help of technology (like remote screen sharing, video updates etc.) to simulate a near office kind of environment is what made collaboration so easy for us.
Looking for Custom Software Development?
Our Experts Can Help You!