Browser extensions practically change the way browsers interact with users. Browser extensions are written using web technologies like HTML, JavaScript, and CSS. These are the same languages that developers develop websites with, but browser extensions are much faster, safer and better.
BinaryFolks is a Chrome extension development company with experience in developing various custom chrome extensions to help enterprises and startups in different facets of day to day life. Hire Chrome extension developer at BinaryFolks, so that combining experience along with our expertise, we can help develop simple and quality-rich browser extensions for you!
why should you choose to develop chrome extensions?

User-friendly

Easily customizable

Cost-effective

Enhances website navigability
We build extensions for all your favourite browser
Browser extension for desktop
What kind of extensions can be handy for business?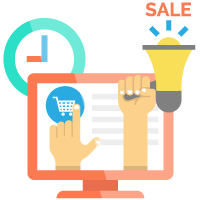 Amazon seller management
Are you a seller at Amazon? Are you worried about negative reviews about your product that customers leave on the Amazon review page? Build a chrome extension that will reveal the contact information and help identify the customer from the Amazon review page itself ( Sounds great, eh? )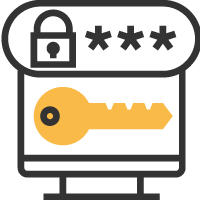 Password manager
Want to develop a freemium password management chrome extension that stores encrypted passwords in private accounts? Good idea! Your users will never require remembering their passwords again. They can access all their accounts with one master password.
To-do and Note
Small business owners need to wear many hats and juggle all tasks. A to-do list extension can help them stay organized and get a hold of the daily agendas. With a little more sophistication, the extension can also help collaborate with the team and keep track of the projects, deadlines, streamline processes etc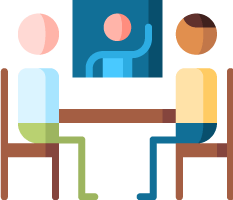 Virtual class management
Thinking of enriching the eLearning experience of your learners? Develop an eLearning browser extension that acts as an all in one tool to help enhance learner's performance, manage lesson plans, keep track of attendance, generate filtered reports, grade assessments and manage schedules.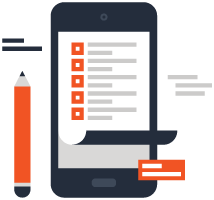 eSignature management
Often one sees real estate agent struggling with eSignature as the docs need to be downloaded and then signed and then scanned. This is time-consuming as well as makes the process unsafe. A real estate chrome extension that lets users electronically sign docs in a simple and secure manner can prove to be a boon here.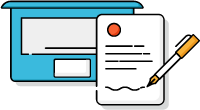 Content aggregator
Are you someone that are ardent readers of industry news, trends and updates, but, due to lack of time, you cannot read everything. Think of a chrome extension that will aggregate content from that suits your preference to find the latest news and trends on niche industries to pile up the resources they'll actually find useful.
Browser extensions, like any other piece of software, can have malicious code. While creating browser extensions, what can be done to make them more secure is to store all the complex codes on the server and not on the extension itself. This will prevent trespassing of the codes by hackers and ensure privacy.
Browsers shouldn't be overloaded with browser extensions. It is recommended to use the same version of the javascript library used by the site for which these browser extensions are being built. It is also recommended to use vanilla Javascript where there is no requirement of loading complex libraries. Also, one can minimize using libraries that are already present on the page.
Different browsers have different extension systems. The main areas of comparison for Chrome, Firefox and Safari are based on Performance, Ease of Use, Security, Reliability, Privacy and Web Standards, and Compatibility. With a robust feature set and a thriving browser extension ecosystem, Google chrome is the gold standard for browsers. Firefox is also not far behind with a deep catalog of extensions and user interface customizations. There are also ample extensions available for safari, but their ecosystem is smaller than that of Chrome or Firefox.
No. Browser extensions extend your web browser with additional features, modify web pages, and integrate your browser with the other services you use. Apps, according to Google are "applications you can run inside your browser with a dedicated user interface and, typically, rich user interaction". Browser extensions are used to enhance the functionality of the Browser, while apps run within the browser with a different user interface.
When the development of your browser extension is complete, it's time to publish it to the Store. Once the file is successfully uploaded, they provide a form for basic information collection that we complete and then publish the chrome extension to the store. Once done, it might take a little time to reflect in the store.
Develop Smart Browser Extensions with BinaryFolks