Artificial intelligence has been one of the most disruptive technologies in the global market within the last couple of years, here's why. According to sources, the AI market was estimated to be worth somewhere around $136.55 Billion USD last year. And it is expected to grow at a staggering CAGR of 37.3% between 2023 and 2030. With such a dramatic rise in the popularity of AI technology, the pressure to integrate an smart solution into your business is definitely surging.
But where to start?
We understand that developing AI services can be a daunting task. Especially when you don't have complete information about what aspects of your business can be optimized with an AI solution. BinaryFolks' highly skilled artificial intelligence developers can provide you with these business insights and guide you through your business transformation journey.
94%
of Repeated Customers
Why Hire BinaryFolks' AI Experts
Among the ever-mushrooming "AI adepts" all over the internet, what makes us 'the one' to develop your AI project with? Here's an all-encompassing discussion of artificial intelligence know-hows that will help you explore our thorough and meticulous approach towards developing an AI project:
Look into the Future
Your business generates a large amount of data every day. But, like most other companies you're probably missing out on the opportunity to capitalize on that data in an optimal way. Our AI developers have designed machine learning solutions that can analyze the stored data to find insightful patterns, preparing your business for future events. Additionally, we can implement services like NLP and computer vision to further enhance the capabilities of your predictive analysis model by enabling its usability on unstructured data formats.
Fill Business Gaps
Business gaps disrupt the constant workflow of your company which ultimately hurts the consistency and the profit margins. Hire AI developers from BinaryFolks to receive professional assistance with identifying improvement opportunities within your business model. We provide services such as business intelligence, autoML, model monitoring, and optimization tools to help dissolve business bottlenecks to streamline business operations.
Design Insight Models
If evaluated aimlessly, the amount of information we get from a dataset can be overwhelming. That is why having an insight model to efficiently understand your business data is crucial as well. At BinaryFolks, our AI engineers are proficient in drafting customized insight models that can flag and highlight the important observations from every analysis to save time and optimize your business decision-making process.
Get Customized solutions
Would you say that your business is the replica of some other company in the market? Of course not! But still, a large chunk of companies rely on AI solutions that are based on a standard training model and have a generic list of features. What your business really needs is to design and develop a customized AI solution with a range of customized solutions specific to your business and target audience. This allows your business to create its own identity and bypass your competition by frequently circulating the features and services based on the customer's needs.
Structure Your Business Data
It is no secret that business data is one of the most valuable assets of every company. It contains all the necessary information that a company needs to answer its most important business optimization questions. Such as:
Where is my business losing the most amount of money?

What can I do differently to increase my customer satisfaction?

What is the progress report of my company?

And so much more…
But it quickly becomes a nightmare to answer these questions if your data is just stored in your business' data silos. Our AI developers have gained expertise in developing AI models that process the raw data to store them in a structured format. This structured data can be easily processed into actionable insights anytime in the future in accordance with the business needs.
Enhance Customer Relationships
A happy customer means a happy business. This is the mantra that every company has to follow in order to establish itself over time. BinaryFolks' artificial intelligence developers have a thorough understanding of a customer's mindset. We develop AI models that are tailor-made to analyze and understand the requirements of your business's target customers with the help of services such as AI-enabled chatbots, sentiment analysis models, and much more.
Our Process
Whether it's the first AI project of your company or the 500th, following a proper set of protocols is important to ensure that the results of your efforts are consistent and reliable. Being careless about the data you use to design the training algorithm can lead to unwanted artificial intelligence bias in your model, which can lead to inaccurate results. BinaryFolks' AI development team have carefully designed a simple but effective process to ensure that every AI model we train is on par with our company's standards as well as the client's needs.
01
Understanding Your Business Objective
In this step, our developers get a grasp of your business goals and recommend an optimal approach(if any) toward the development of an AI model.
02
Gathering Necessary Data
Once the objective is defined our developers analyze your business data to see if it is sufficient to train your solution mode. In case of data inefficiency, we suggest alternative methods to gather the necessary content.
03
Making the Blueprint For Your Project
Once the proper data is obtained our developers design an algorithm that can train the solution model from various perspectives leading to minimal bias levels.
Once the data and algorithms are in order the training phase of the AI model begins. Our AI developers work extensively and brainstorm all the possible scenarios that the model may have to deal with to prepare a refined code that is ready to be deployed.
Once the development phase is over the customers can test the final product and provide their final rounds of feedback, once everything is confirmed from both ends the finished AI model is migrated to the clients' infrastructure.
06
Providing post-implementation Services
Once the finished model is up and running we initially monitor how well has the new model adapted to the new environment. Our developers are also available for any future assistance in case there is a requirement from the client's side.
Services we offer
Our AI developers have a comprehensive experience of the industry and are able to design various AI services with ease. Depending on your business needs, our development team can implement single or multiple AI services to your business in order to reduce the friction in your workflow. Here's a list of the services we offer:
NLP
Make human language accessible to your business infrastructure. BinaryFolks' AI development team has a deep understanding of NLP solutions to analyze and store valuable insights directly from your business' internal data and user-generated content.
1.

Sentiment Analysis

2.

Name Entity Recognition

3.

NLP-Based Chatbots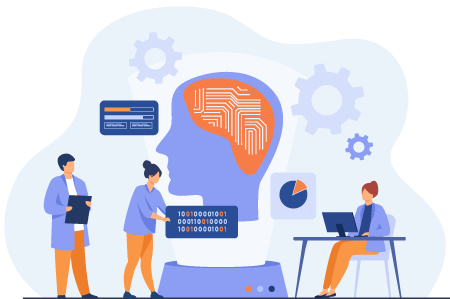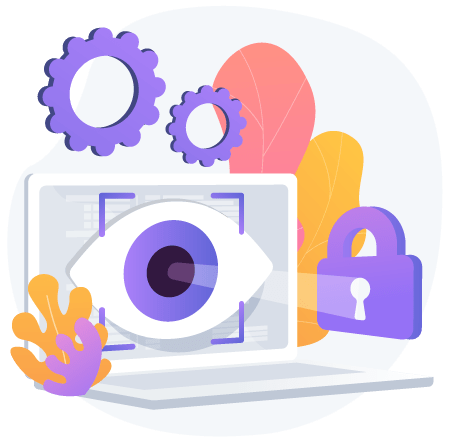 Computer Vision
Process images relevant to your business objectives with pixel-perfect accuracy to extract the most minute details. Our AI developers are capable of developing computer vision models that use cutting-edge AI technologies to serve your business needs.
1.

Object Detection

2.

Image Classification

3.

Semantic Segmentation
Machine Learning
Speed up the business' data processing capabilities by using advanced supervised and unsupervised machine learning algorithms. Our machine-learning developers can help your business prepare for future events by analyzing historical business data to find recurring patterns and other important insights.
1.

Predictive Analysis

2.

Data Mining

3.

Big Data Processing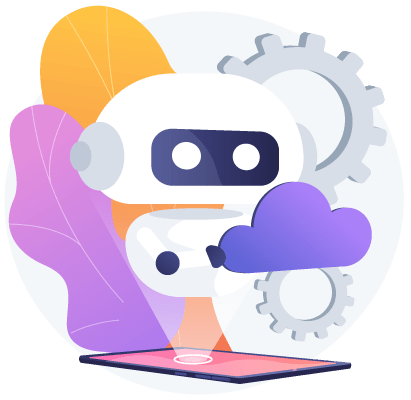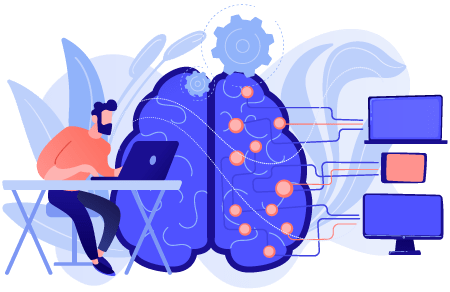 Deep Learning
Automate feature extraction and structuring of datasets without any human supervision with the help of BinaryFolks' AI and deep learning experts. Enhance the capabilities of other AI development services like NLP, ML, and computer vision by leveraging the power of artificial neural networks(ANNs).
1.

Automated Raw Data

2.

Real-Time Analysis

3.

Enhance Other AI Services
RPA
Our AI developers can optimize your business model by designing AI solutions that can automate your business' routine operations. Provide your employees with additional features that will allow them to focus on the innovative aspects of the business.
1.

Hybrid RPAs

2.

Automated Data Entry

3.

Integration Services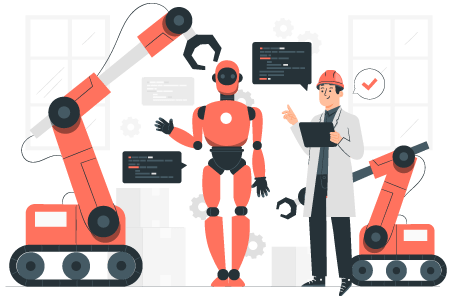 Industries
Enable your business' ability to find and resolve problems with minimal human intervention. Minimize the overhead costs and completely abolish the risk of human errors from businesses of every scale with the help of our various automation and analytical services. BinaryFolks' AI development team is capable of designing AI models to serve the requirements of organizations across various industries. Here's a list for your reference:
Finance
Healthcare
Real Estate
Education
Supply Chain
Media
Retail
Manufacturing
Telecommunication
Agriculture
Gaming
Marketing
Techstack
Our AI engineers are well versed in using cutting-edge AI technologies to provide your business with effective consultation and mentorship while designing the AI model's blueprint. The designing is followed by delivering our clients with a fluent solution development experience with complete transparency and consistent updates. Here is a list of technologies that our developers have in their arsenal:
Deep Learning Frameworks




NLP Libraries (Contd...)




NLP Libraries


Computer Vision Libraries

Cloud-Based Machine Learning Services (contd...)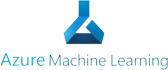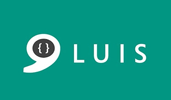 Cloud-Based Machine Learning Services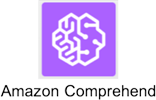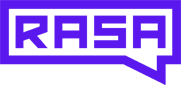 Distributed Computing Frameworks
Scientific Computing Library
Optimization and Acceleration Libraries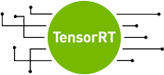 Machine Learning Platforms

Mobile Deep Learning Frameworks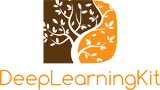 Previous
Next
The most efficient way to hire an AI engineer is to follow a list of protocols that can help you choose the right AI engineer or a company that provides engineers for your solution development project. Here's a list of the important things to keep in mind:
1.

Identify your business requirements

2.

Research & shortlist AI service providers that fit your requirements

3.

Consult the potential service providers personally and discuss your goals

4.

Finally, opt for the AI engineering team that you think is the most appropriate
At BinaryFolks our team of core AI engineers bring to the table years of experience across industries & striking use cases.
An AI developer may charge upto $100 USD for an hour of their consultation. Furthermore, the cost of developing an entire project can widely vary based on the scalability and features that you want in it. An AI project can range anywhere between $10,000 USD to $250,000 USD or more.

At BinaryFolks, we prefer to understand your requirements from the AI solution and provide you with a budget only after thorough analysis. We do not choose to acquire our customers based on attractive initial cheap quotes, just to pile on additional costs in the end. Instead, we prefer to let the quality of our product speak for itself.
Data science is essential for acquiring, cleaning, transforming, and organizing data in a structured format, making it essential for the AI development process. As the data that is used to train an AI model should always be in a proper format with consistently segmented data points to ensure the reliability of the training model.
AI developers can be found as individuals on listing websites where they list their qualifications and prior projects. Or if you are looking for more serious projects, you can hire developers through companies like BinaryFolks, IBM, Google, Amazon, and others to provide ready-made or custom AI solution models.
Looking for AI developers?
Our experts can help you!