Building a stronger tomorrow comes with supply chain brilliance. Technology, on the other hand, is becoming ceaselessly more important, sophisticated and beneficial to provide a 360 degree competitive edge to any of the industries, logistics being no exception. Also, helping the industries to transit from a tactical approach to a strategic approach for better and concrete outcomes.
Logistics and transportation industry being an ever-growing industry has humongous potential. They serve as the backbone of other industries and play a crucial role in their growth as well. Their huge demand in the market and the complexity of operations is the reason why the logistics industry is facing major issues in terms of attaining efficiency, low operation cost and agility.
We know that with lots of complexity it becomes difficult to manage the business and it's process flows efficiently but we have a game changer in the story- Transportation and Logistics Management Software, a set of tools helping supply chain professionals manage their entire process flows starting from order placement till the delivery at the customer's doorstep.
Leveraging the capabilities of a transportation and logistics management system, that is in sync with the pre-built process flow, can help reduce overheads, increase efficiency, optimize process flows and improve customer experience.
Let's dig more into it!
Why do you need a Logistics or Transportation Management System?
Many of the businesses in the Logistics and Transportation industries rely on clipboards, spreadsheets, calls etc. to manage their complex day-to-day operations and transportation networks.
These old school methods of managing logistics and transportation processes are costing them a significant amount of money annually. Freights cost hike, supply shortage, poor visibility, reactive customer service are some common problem areas which can be solved very efficiently with a data driven management system.
Data is power, but managing a huge amount of data is tough. In the logistics and transportation industries, the logistics professionals without any management tools, are incapable of assembling all the data and execute analysis so as to proceed forward with their strategies resulting in an inefficient, high operational cost and less profitable business.
So a powerful Logistics and Transportation Management System gives you that exact set of tools to monitor, collect and analyze a huge set of your operational data to take real time decisions to maximize your fleet utilization, lower transport cost and manage the complex processes of transportation industry.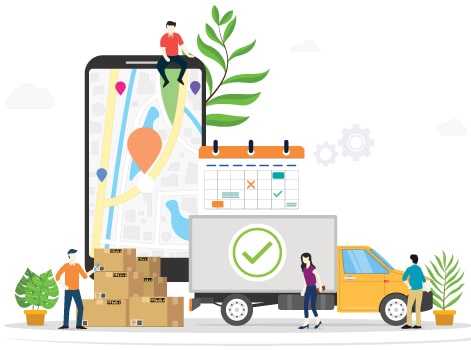 Logistics or Transportation Management System key roles
Importance of Logistics and Transportation Management Softwares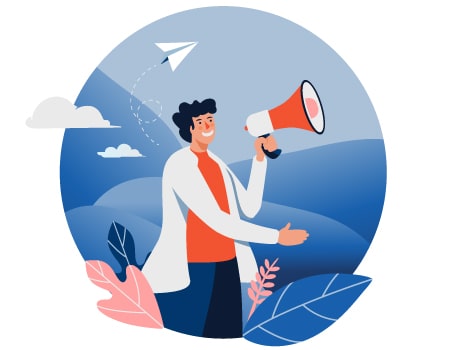 A transportation management system helps in planning, managing and optimizing the day-to-day operations. Logistics or Transportation Management System plays a central role in supply chains, taking every single process into count - from planning and acquisition to logistics and process management.
Living in a productive business environment, it becomes a necessity to have a robust system that allows you to effortlessly deal with the complications the business services offer.
The in-depth visibility offered by a comprehensive transportation and logistics management system helps in a more efficient and planned execution, resulting in higher customer satisfaction, better ROI and enormous growth.
The end-to-end transparency on a high level to get an overview of all the details related to each and every step, transaction or concern can help the team to look into the data, plan, coordinate and execute the optimized process flows in the whole supply chain.
This also helps in streamlining the logistics operations by automating tasks like documentation, processing freights operations, tracking orders and shipments etc.
How does Logistics or Transportation Management System software work?
A Logistics or Transportation Management System is an exclusive integrated solution that offers to manage all the imperative information of a transportation and logistics business like revenue, rates, customers, equipment etc. all at a centralized management console operated across multiple departments of the business. It ensures that the common data set shared by multiple departments and processes are up to date and authoritative.
Right from dispatch to delivery, billing to accounting, and every other process that is a part of the core business flow are handled. Logistics or Transportation Management System, hence, brings transparency and visibility to each and every movement in the process, thus improving their customer services and overall cost.
Benefits of Logistics or Transportation Management Software
Here are a few points that will help one understand how automating the logistics processes using a management software is shaping the future of logistics and transportation industries: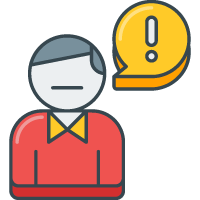 Reduction in human errors
Errors are inevitable when it comes to manual processes. The more manual work, the more the chances of human errors. Doing analysis and coordination manually is time taking and requires a huge amount of effort to be done, especially when we are talking about tedious tasks like data entry. These manual errors can eventually cost you a fortune and increase the time period delaying the operation. Wrong deliveries, delays in shipments, damaged products, incorrect data input etc. are few of the examples of human errors, which often damage customer satisfaction in the transport industry. Say, for example, the shipping charge you paid twice for the wrong address or incorrect freight details.
A well designed Logistic or transport management software can optimize and simplify the data entry for logistics processes and can help eliminate many manual steps from the operation. With the automatic and accurate data entry, you get the error-free results on time without any delay.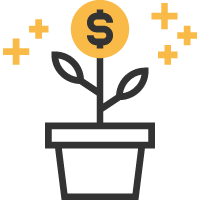 Cost-effective
Most of the eCommerce professionals feel that the Freight cost is a common problem for them. But, a Logistics or Transportation Management System on the other hand, helps you reduce your Freight cost by 90-95%.
A robust Logistics or Transportation Management System software will provide companies with clear visibility on all the cost components and spend amount, making it an easier task to understand and analyze from where the money can be saved.
Logistics or Transportation Management System also helps you compare the rates of carrier and with a better comparison of rates, you get a better scope of negotiation as well.
In addition to this, you get an automated system that helps you reduce human errors and eventually saving cost and time. With the help of management softwares, one can visualize the entire freight and route management that can help plan a cost-effective shipping. Also, one doesn't need to have any additional sources or integrations to manage logistics, freights and transportation departments separately.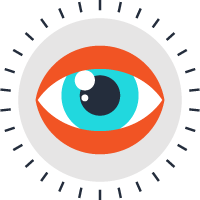 Improved visibility
The drill has always been Track, Observe, Act. When talking about complicated and physical world dependent operations like logistics and transportation, visibility can greatly determine the ultimate performance and quality of your service.
With Logistics or Transportation Management System you can track and monitor the flow cycle of each shipment and orders in real-time. Having full visibility to business process flows and the access to data in real-time is a huge enabler. For example, when you have the exact detailed information about the freights on the move, you can proactively inform customers about an ongoing Customs Clearance delay automatically. This will nicely manage the customer's expectation and give you the competitive edge to become a market differentiator.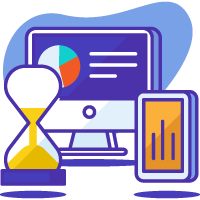 Accounting, Reporting and Analysis
Transportation accounting can be a chore when you have business operating at multiple levels and places. You are likely to handle a huge amount of invoice i.e. managing, paying and auditing them all. Phew! A lot of work and plenty of human errors.
A well planned transportation and logistics management system allows the clients to have all the detailed information about their shipments at a single centralized control interface i.e. one can have access to the freight data or shipping data in real time to make important business decisions.
This management system streamline the process of accounting by allocating bills, generating freights invoices and paying them etc. along with calculating the total expenses and profit your business has made.
Using big data and analytics, logistics and transportation management system helps one to analyze the shipments and carriers history that will help to improve the appropriate carrier selection. This will ultimately help in reduction of logistical cost and delivery time of the shipments
A Logistics or Transportation Management System is integrated with analysis and BI tools to bring better insights into the business allowing one to make fact-based decisions reducing the chances of loss and providing a better grip to the business.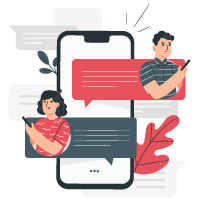 Enhanced communications
For anything and everything that is interconnected and winded, communication plays a crucial role when it comes to having a smooth running operation.
In the logistics system, there are vendors, service providers, transportation hubs, routes, importers, exporters, carriers and many more. To have maximum productivity, effective communication is a must and should be integrated in the supply chain system.
Optimizing the process flow, with such huge networks and branches can be a headache. But not anymore!
Logistics or Transportation Management System allows one to have optimized operations, effective order management, collaboration amongst all the sub units etc. creating an effective backbone to support the entire supply chain system.
All the important documents to be stored in a centralized manner and can be accessed and shared among all departments as well as customers without diluting the authoritativeness of the documents.
One can also notify all the parties with every minute details of the freights and order any time they want.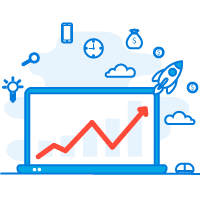 Scalability
Every business aims to grow and no business will ever want to leave the money on the table just because they were not able to meet the increasing demand of their services in the current market. Unhindered and substantial growth is easy to achieve when one is able to expand the capacity without actually having the need to go for a different option.
Logistics and transportation industries deal with stock demands that vary from season to season. So, having a scalable system that can pace along with your business's trajectory and is able to handle the exponential growth of the market is a must.
A well thought out Logistics or Transportation Management System can scale up as per the growth of your business be it in terms of users, functionalities or features. This helps the businesses to achieve the customer's increasing demand without any meltdown. Also, saving the time and money incurred with the deployment of a whole new system.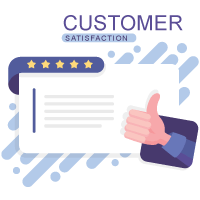 Better customer services and satisfaction
Customer service, usually, is the most important aspect of a business. When it's about logistics, customers nowadays want fast delivery, track their order, update their order delivery as per their convenience.
With the convenience of real-time access to the details of all the shipments, documentation, ease of tracking the shipments and real time communication helps providing transparency to the customers which in turn increases customer satisfaction and trust in your business.
Not only this, one can have feedback on shipping, drivers and services that can help the business to evaluate and improve what's lacking in their business processes.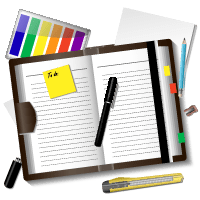 Minimal Paperwork
Logistics or Transportation Management System saves you from tedious paperwork.
With less paperwork, the probability of blunders like incorrect invoice errors or billing miscalculation is reduced to a great extent. This helps you save time, money and improve your process efficiency.
Key features of a Transport or Logistics Management System
Implementing transport and logistics management system can help streamline business processes and decisions, increase efficiency and improve customer satisfaction. A Logistics or Transportation Management System will help you save cost, time and help your business to grow. It's just that while building or choosing the system for your business, you need to ensure they have all the essential features as well as features specific to your Transport and Logistic business. Here's a list of features that a transport and logistics management system should have:
Carrier Contact Management
Allows one to view, analyze and compare contracts and rates

Displays the total cost of all the carrier in order to compare and choose the appropriate one

Sends notification when any of the contract is up for renewal

Allows one to calculate the exact cost of the delivery
Risk Management
Report generation to identify the risk prone areas and minimizing it

Allows build plans for the future strides
Monitoring
Allows one to track and review the deliveries

Reduce order and shipments delivery time
Reporting and Analytics
Creating models to predicts logistics and transportation issues

Display current trends in the industry

Reports on demands in the market
Visibility
Allows one to trace the shipments and orders right from dispatch till delivery

Visibility to customers regarding their shipments increases customer satisfaction

Cost display for easy comparison
List of the solutions that we, at BinaryFolks, have already developed for Logistics and Transportation companies
Supply Chain Management Systems
Inventory/warehouse management Systems
Transport Management Systems
Fleet tracking system
ERP integration
Billing & Invoice Management System
Online Payment integration
The first and fore most important step is to analyze the requirements regarding the app or software one has.
Once the research and planning is done, one must start the hunt for the software company that provides transportation and logistics management software development solutions.
After the search is over, evaluating the company is a must: look at their past projects, ask them to share their experiences, evaluate their technical knowledge, see their history of delivering the software to the clients, look for the language they use and how effectively they communicate.
Now that you have evaluated all the points that need to be considered before hiring an app development company, go for the one that is the best fit.
To know more:
How to hire the best software development company?
The cost of any app development depends on factors like the complexity of the app, the platform you want to build your app on, the transportation and logistics software development company you're choosing, backend development, testing, deployment, maintenance, design and features you're willing to include in your app.
Taking all of them into consideration will decide the overall cost estimate for the app development.
Read more:
How Much Does it Cost to Make an App
We build all sorts of logistics and Transportation apps like supply chain management system, Freights management system, Billing & Invoice management systems etc.
Tell us your requirements and share your ideas on how you want your app to look like, we will be more than happy to help.
Here's a guide for Inventory management:
All-in-one guide to Inventory management software
Looking Solution for same industry?
Our Experts Can Help You!