"I don't have the budget for marketing software development"..
…is where you might be making your marketing game weaker.
Marketing software development is not just the business biggies' impulsive decision but a data-backed calculated step of smart companies of all sizes, especially, the small to medium sized making it to the Fortune list.
To brief what marketing software development refers to, it can be conceptualized as a step towards transforming marketing activities to improve outcomes and finally enhance the bottom-line. BinaryFolks has 8+ years of first hand experience in analyzing unique business needs and planning software for marketing their offerings in the competitive market with a well-researched digital competitive advantage.
BinaryFolks Marketing Software Development Expertise Across Verticals
In our 65+ projects long journey across 17+ countries we have repeatedly developed several marketing software for varied verticals, majorly for:
Real Estate
1.

Lead grouping and processing as per property preference

2.

Automating deal notification for segmented leads

3.

Agent-free 360 degree property viewing

4.

Auto-updating smart listing for up-to-date info sharing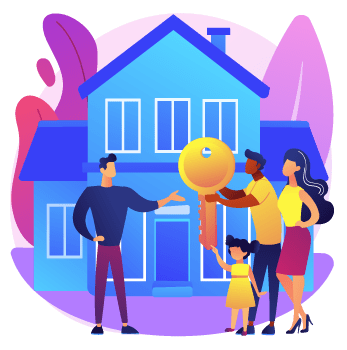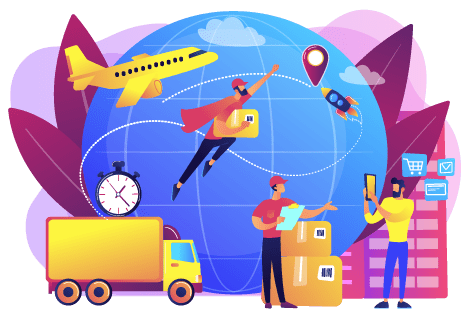 Transportation & Logistics
1.

Lead management and follow-up to keep them in radar

2.

Competitor r&d for keeping marketing strategies aligned with ongoing trends that matter
Media & Entertainment
1.

Automated filtration of current trends in the industry and change recommendation

2.

Product r&d for contemporary improvements and better adaptability

3.

A comparative analysis of performance (month-on-month & year-on-year) of your offerings & services for ready insights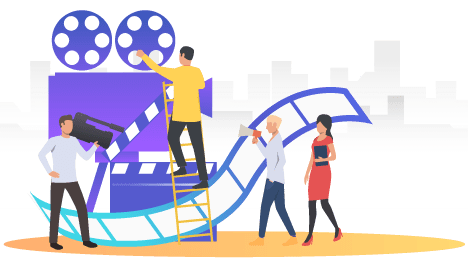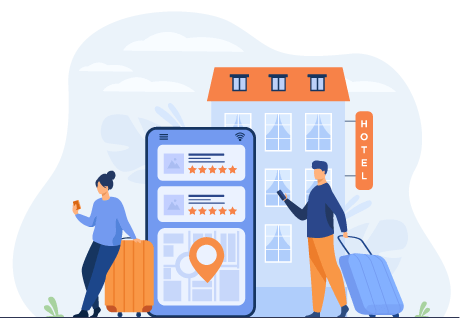 Hospitality
1.

Pre-set semi personalized follow ups for customers to retain them

2.

Increased occupancy with quick booking request processing

3.

Automated reminders to the e-visitors who checked out the events but didn't make a booking
Healthcare
1.

Highlight USPs through automated social media posts

2.

Plan & schedule ads according to highest searched services in real-time

3.

Auto-shoot check-up reminders & good health notes for maximized customer satisfaction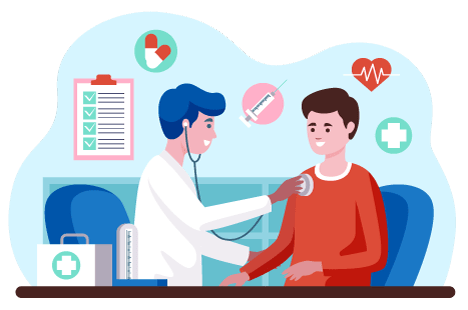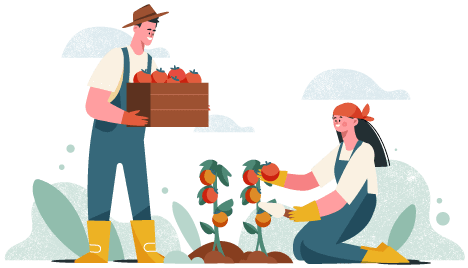 Agriculture
1.

Promote your fresh produce even before they are off the fields so there's least wastage

2.

Explore the social media opportunities by planned posts

3.

Extract demand info for planning next set of crops
Ecommerce & Retail
1.

Loyalty offers and referral rewards mail scheduling

2.

Custom visitor analytics to have a quick look at what's selling well & what not for better decisions ahead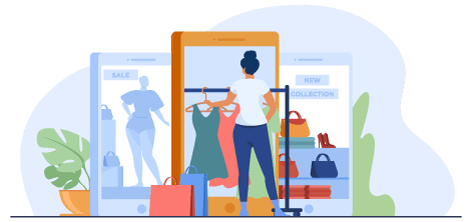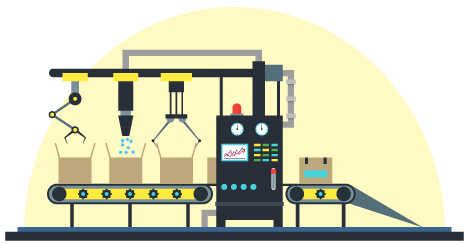 Manufacturing
1.

From supply chain manufacturers to wholesalers, from the retail shop owners to the consumers or end-users - the number of actors in the manufacturing business line are many and only an unified marketing software tailored to that specific workflow can be a one-stop solution for streamlining overall inputs for enhanced production

2.

Auto respond to relevant user needs with semi personalized marketing messages
Marketing Software Development - Why Do You Need It?
What's the basic difference between a marketing process with and without a custom software? Let's put it this way.
Without a marketing software in place you can still do all that a software may have done - but there exists a significant gap and that has A LOT to do with your profitline.
Here's how marketing software can bless your bottom line!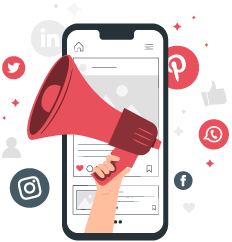 Unifies diverse marketing efforts for improved results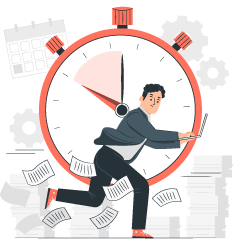 No More Longer Response Time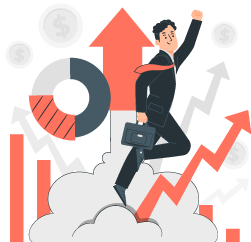 Significantly enhances ROI
Know more: 5 Marketing Automation Tools Your Business Needs ASAP!
BinaryFolks Marketing Software Development Services
BinaryFolks is a one-stop solution for all your digital step-up plans to strengthen your marketing game. Here's a quick look at the types of marketing software we have been customizing for our global clients!
Custom Marketing Web Application

Custom Marketing Mobile Application



Custom Marketing Browser Extensions

Custom Marketing Chatbots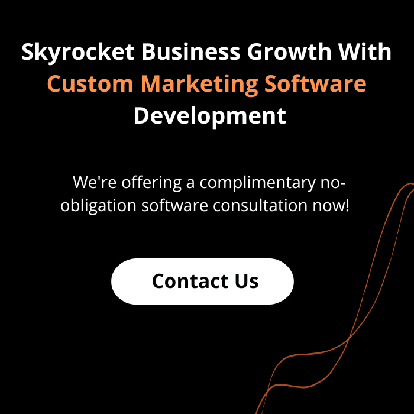 What Custom Marketing Software Solutions Are You Looking For?
The 'right' marketing solution for your business is one that serves your specific purpose well! What marketing software development service is currently in your mind?

Custom Analytics
01
Custom marketing analytics tools help your team have a closer look at how effectively the business processes are running & also what factors are commonly impacting the bottom-line. With such ready insights at hand - tweaking marketing strategies become more informed than ever before.

Email Marketing Campaign Scheduler
02
Even though the e-communication world has moved way past the email exchange, the professional space still holds high reliance on emails for formal communication. Given so, today's marketing experts don't give the golden avenue a miss and your team isn't an exception, I bet. Automate your marketing campaigns with BinaryFolks, so your team doesn't have to stay awake past working hours to publish the social media posts optimized to capture audiences of the target demography, and get the best results off your carefully thought out email marketing process.

Ad Management
03
Ads and marketing are like two sibling words. A marketing plan is hardly ever complete without ads but managing them manually is what kills the ads' potential in most of the cases. A custom software for advertising sounds like a dream but if planned well can practically change your ad game for better by comparing competitors' approach and fetching the attributes that'll enhance your ads' effectiveness.

Brand Awareness Management
04
Blindly expanding brand footprints everywhere - from billboards to flyers in a shopping mall - is clearly not the best or even anything close to efficient as a method and definitely not one suited with today's world. A digital brand awareness module ensures you take calculated steps towards establishing brand awareness & voice your brand oly where your target audiences are there to lend an ear.

Social Media Presence Management
05
It's a no brainer that social media is the goldmine of leads for every contemporary business. But the problem is, to capture such vast lead base, you'll need to take care of several factors - starting from 'creating a posting time schedule based on a thorough research on target demography & sticking to the same' to 'using the stats of the posts' performance & fixing strategies from their weak points' - leave alone constant l&d on emerging trends! A social media presence management module helps your business stay on top of all these without any hassle.

Customer Relationship Management
06
A business without customers is just a failed venture & still a failed venture with a mishandled customer base. So the only way to keep your business' progress on track is by ensuring a concrete custom customer relationship management system in place.

Competitor Analysis
07
Competitor analysis is a crucial part of any smart business' marketing process as it helps them get a closer look at their drawbacks and turn it into the business USP. Automating the end-to-end competitor analysis procedure will free your workforce's time off the scrupulous research work and instead, will present to you extracted insights that can ease decision making.

Calendar Management
08
How many times did you feel like giving up on a somewhat potential lead's meet request just because you couldn't scan your available slots & map with theirs? That was exactly the necessity that led to calendar management module development.

Trade promotion management software
09
Trade promotion management plays a crucial role in accelerating a business' growth & a TPM software helps you with that & how! From planning, to execution, from enhancing the trade promotion campaigns to improving bottom line - if these are your concerns, a custom trade promotion management software is the solution.

Loyalty & Referral Management
10
Attracting new customers is just as important as retaining the existing customer base and what better way to do that than investing in a solid loyalty & referral program. A
loyalty management software
that is tailored to your unique business requirements can help ensure that your loyalty program is a success. All that you need is a clear idea of the link between your offerings & your target customers and most importantly an experienced software development company that can add insights.
4 Top Tips To Successfully Develop Your Marketing Software
Marketing software development definitely brings visible changes in a business' bottom line but only if it's planned & developed well. But how to define this 'well'? Keeping the following tips in mind will help!

01
Prioritize digitizing cross-departmental operations

02
Keep provision for personalization

03
Plan your custom analytics & reporting module aligned with your business goals

04
Build an omni-channel customer servicing module
Why Opting For Marketing Software Development With BinaryFolks Is A Wise Idea?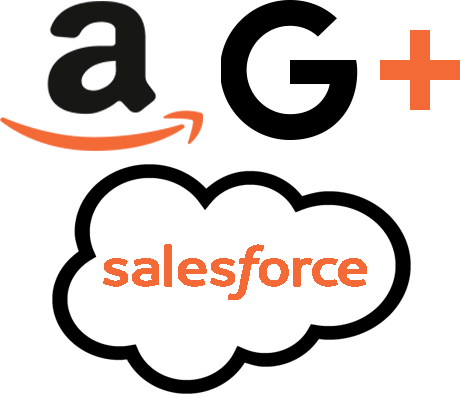 Driven by ex-engineers from Google, Amazon & Salesforce
101% Value For Money (+1 for Our Complimentary Consultation before You Spend Your 1st Dollar!)
Reviews That You Can Verify!
Safeguarded Business With An NDA
Out-Of-The-Box Innovations
Questions Galore (Until Your Requirement & Our Understanding are mirror copies!)
Insight-Rich Scope Enhancement
Marketing software is a / set of tool(s) that support businesses across industries to stay on top of their marketing goals, by end-to-end / partial automation of marketing efforts, to make a way into their target base and maximize conversion.
The 'best' software for your business is the one that serves your custom purpose. Though we've listed the
top 5 marketing tools
that can be of great help to almost any business, custom building a marketing software, where you pick and choose the feature set, still ensures the best ROI!
There are multiple ways a marketing tool can help you get the most out of your marketing efforts but majorly:

1. Scheduling & running various campaigns

2. Measuring and visualizing KPI insights for informed decision making

3. Keeping a tab on your competitors marketing activities and market trends

4. Attending to customer queries & reverting back to FAQs instantly
Marketing software development may cost you somewhere around USD 20K to USD 100K. However, the cost of building a marketing software primarily depends on three major factors - the features & functionalities that you want to incorporate into your software, how complex the implementation is and the timeframe that you have in mind.
There exists a bunch of ready-to-use marketing tools in the market today that aim to serve generic purposes the generic way. Unlike such off the shelf software, with a holistic custom marketing software you can get all features which are essential to your business minus any junk (read, better efficiency!).
What your manual marketing team does in a day with a few inevitable human-error (and constant supervision!), a bespoke marketing software does for you in a lot less time, with the highest precision. So, in a nutshell a marketing software saves your business a significant amount of time & operational cost while adding up efficiency, convenience & improved outcomes.
Any phase where your business is standing in terms of marketing maturity at this point is a good time to automate your marketing efforts, provided you have your core goals defined. Practically, the earlier, the better.
Definitely, without a doubt! While every business is unique by their workflows & USPs, there's one common concern they all have i.e. to effectively reduce costs associated with day-to-day operations while minimizing errors & maximizing quality goods / service production. That's exactly what marketing software development helps businesses with, acting as a cost-effective tool, automatic end-to-end (or partial) marketing cycle effectively & generating high-quality, precise outcomes.
Looking Solution for same industry?
Our Experts Can Help You!