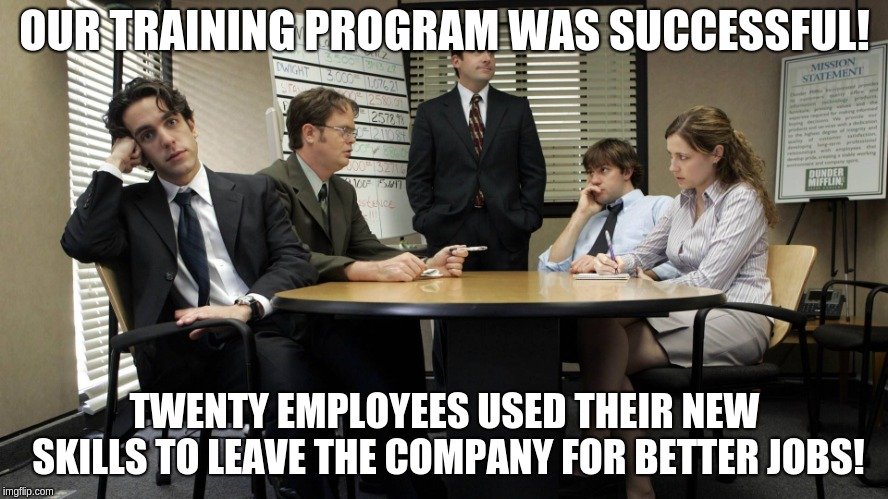 In this global, competitive, technology-driven, open economy, businesses need to secure an edge by developing competitive products in the least time. Employee training and development is a crucial factor in achieving this. Corporate training makes sure that your employees are in alignment with your business goals. Feasible corporate training and development programs help retain the right employees, increase efficiency in processes and results in a subsequent increase in the financial growth of the business. As the battle for top talent becomes more competitive, identifying business impact, analyzing skill gaps and layering appropriate training methods are becoming more important than ever. Corporate learning in the face of organizational development has now become one of the main business elements.
But the world has moved ahead from stand-alone powerpoints and training CDs. If you are still stuck on those, my question is why? Let me lend you a helping hand here - read this article to know why Corporate employee training is the need of the hour and how you can help your business with the right kind of corporate training platform!
1. Learning Anytime, Anywhere
This cut-throat competition means employees are always trying to outdo others and always being on the go. In that case, traditional corporate training can be hard to fit into everyone's busy schedule. With the advent of online training, this became way more convenient and flexible and training doesn't have to stop when you're offsite. Carry your training with you, wherever you go! While developing or choosing an LMS for your employees, make sure you implement a modern and responsive user interface so that your employees can access and study the materials from any device, without having to download a specific app for that or zoom in and zoom out on materials.
2. Personalized Learning on Demand
Almost all facets of human life are getting personalized, starting from advertisements, entertainment, food recipes, apps etc. So, why should corporate training be behind? What personalized training basically does is, it leverages on a learner's capacity, capability and interest to provide him/her with courses and modules to craft a personalized training plan that will result in maximum personal as well as professional gain. Let me give you an example here, Jack has leadership skills but those needs polishing to make him the team lead, so, a course can be designed specifically for him to help him achieve that objective and then can be passed around to similar people like Jack.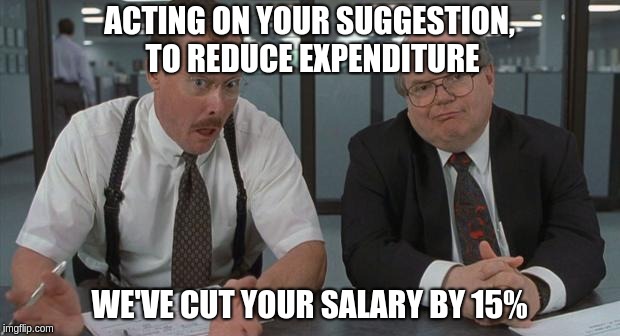 3. Reduces L&D costs
An effective online training program can exponentially boost business performance and staff morale. But, this shouldn't require digging deep into your company's casket. Online corporate training is budget friendly and will cost you less than offline training. With offline training, the costs include looking out for a physical infrastructure to provide training, hiring full-time instructors, technological costs etc. If your offices are scattered over the globe, eTraining means spending a lot of money on travel from both the employee as well as the trainer perspectives. With online training, learners can take the courses from their own devices, anytime and anywhere. Also, they can ditch the standard traditional way of teaching and can go through the materials and videos as many times as required. The one hefty cost that you have to deal with in e-Training is an LMS development. You can save costs here too - outsource it or choose software-as-service LMS or a self-hosted LMS. Your LMS will be responsible for the quality of learning and will help your company stay on top of the competition. So while reducing training costs is crucial, one shouldn't overdo it.
4. A-La-Carte Online Training Experience
Online training can be synchronous or asynchronous. The former one involves all the trainees logging in at the same time and the instructor imparting real-time information. The latter one is where trainees and instructors log in at their convenience and impart and absorb knowledge and feedback, respectively, according to their own schedule. This creates a self-paced learning environment. With online training, your employees can choose whichever method best suits their needs. This also makes them more responsible and conscious of deadlines and schedule that they require to meet for the training. This improves knowledge retention too, mainly because they have total control on the pace in which they learn and also has the opportunity to revisit the training materials, as and when required.
5. Progress and performance tracking
Evaluating the effectiveness of your training sheds lights on how successful the training is and how it fits with learner's needs and objectives; what skills it imparts to learners and what proportion of the knowledge they are successful in retaining. An effective LMS must have tools to measure progress and offer constructive feedback and assessment so that it serves the purpose of self-reflection in learning as well as measures individual employee progress on a real-time basis. An LMS with the ability to dig deeper into data and gather insights can further amplify the effectiveness of your training program.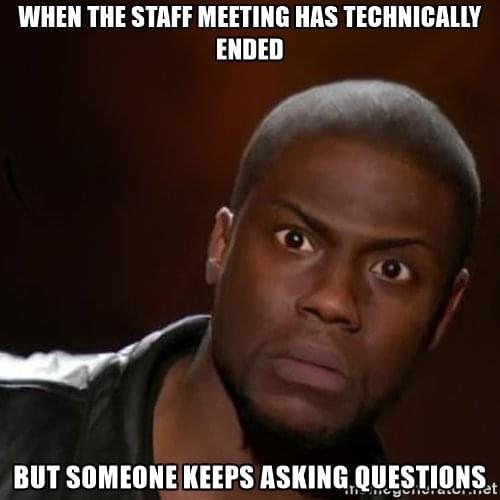 6. Integrates social learning experiences
In layman's terms, social learning is learning via observation and collaboration. It is indeed an effective way to train employees by creating learning communities and encouraging them to participate in discussions taking place in those communities. One biggest advantage for firms to include social learning is social learning facilitates learner engagement and team collaboration. Learning a concept and then providing a platform to share that concept: group discussions, online forums, role-modeling etc are some ways to integrate social learning in your corporate space. The modern workspace is always evolving by advances in technology and harnessing the varieties of social experience into corporate training. Including social learning in your workplace will also encourage your employees to take responsibility for their personal learning and enhance corporate culture and fosters workplace collaboration.
-:: Parting words::-
Online employee training can help employees increase productivity, focus on areas of improvement, expand skills and uphold company standards. Also, it gives you the opportunity to track individual employee progress more effectively and prepare custom personalized courses that will help them become more effective corporate assets. Consider launching a test online training certification course to see how employees respond and determine if it's worth the investment. If all goes well, you may want to think about a full-fledged online training certification program.