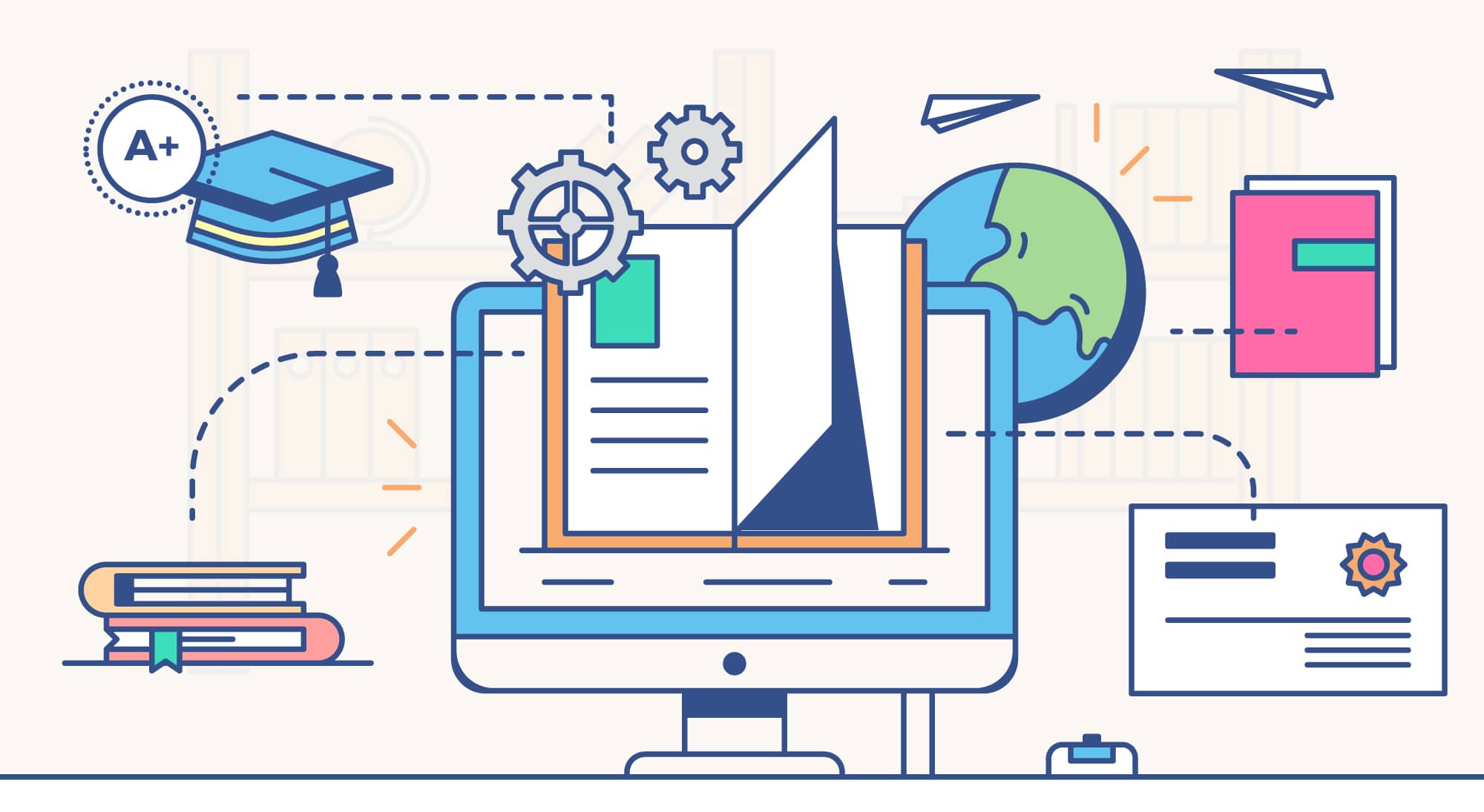 Looking for an elearning solution? Confused between off-the-shelf and custom elearning development?
This article may help you to make an informed decision.
"We need to bring learning to people instead of people to learning." - Elliot Masie
Starting from the small schools to large enterprises, everyone shifted to e-Learning solutions to allow people, learn and access educational activities outside the traditional classroom using digital resources. Now if you Google "E-Learning solutions", there are thousands of Off-The-Shelf(OTS) elearning solutions in the market. Where you can choose any one of them which apparently looks a good fit based on their features overview. Purchase and start using it! Seems very simple right? Couple of days or weeks into it, you start feeling "I wish feature A was done this way, that would be more in line with my business, Feature B is really important for my business, but this software didn't think about it.
So an OTS may look like a cheaper or straightforward way to start, but most businesses have their unique processes to stay ahead of competition and surely you don't want to ditch that advantage and try to modify your business to fit into a generalised software to save a few bucks.
So building custom elearning solutions may take some upfront cost, but in the long run the total cost of ownership (TCO) is still lower while keeping your competitive advantage intact.
Not convinced yet? Let's gather some data points!
Let's have a look at some real life challenges using OTS!
1. Lack of learning efficiency
Elearning solutions should always meet learners' needs and cater their learning preferences. Right? Let's say, instead of the attending assessment at the end of a course, your learners are more interested to attend dynamic questions while running through a specific course which will be beneficial for their learning process. Do you think your Off-the-shelf eLearning platform will allow you to create and offer these personalized features to your learners? They won't! Only with the custom elearning development, you can get that advantage to cater your learner's preferable learning needs.
2. Difficult to add new features
Your specific needs from your Elearning solution will always change over time based on your changing business requirement. You can start with a set of features of your OTS elearning anytime, at a cheaper cost. But whenever your business will be required to have additional features to support your customized learners' needs, unless that feature is demanded by large number of other users of this software, your OTS vendor won't prioritize your requirement at all. Even if it is possible, it will be hugely expensive.
Also all OTS doesn't have that flexibility in framework to implement additional functionality as per customer requirements. In that case, you again need to look for some other platform to depend on. Which will again increase your budget as well as burden to track & maintain several platforms.
3. Limited branding offering
Branding gets recognition. Right? It's not only about recognizing a logo but also to have a desired impression of your company, you must have a brand. Most of the OTS elearning platforms won't allow you to integrate your brand into the entire elearning courses. So you won't be able to establish your brand or build credibility with your resources. With custom elearning development you can align your elearning services with your company's values and branding.
4. Less control over data
In eLearning, every business should have complete access to the data of comprehensive and in-depth evaluation of learners. When you are using an OTS, you have to depend on their predefined data filter, reporting structure etc. Let's say, you want to analyse a specific group of learner's performance on a topic and based on their score, you want to provide in-depth instruction to those learners who are struggling with that topic. Most of the OTS will not allow you to extract these types of granular level data within their database.
With custom elearning development, you will be the owner of your learners' data and can track and analyze those data in your preferred way.
Now let's take a look at a handful of advantages of custom elearning development for your business.
1. Complete control of the online courses
Update as and when u like! A custom elearning development means you are in charge of
editing and updating any and all content to best fit your customer's requirements. You can define the fonts and look and feel, logos, images to best match the company's culture. Also, custom elearning development further allows keeping content up to date and in full sync. Real world examples, interactive videos, games and learning through VR incorporated into your custom elearning portal can keep the learners motivated and at the same time make them to want for more.
2. Easy To Scale And Upgrade
Organizations are constantly evolving and so are their requirements. Every changes, no matter how small it is, will require online training course modifications. But, with custom elearning development, as it's developed specifically for your organization, all your present needs and future needs are already factored in before even we write the first line of code. And with the advent of a highly flexible cloud platform like AWS, scaling and upgrading is seamless and even can be scaled automatically with your ever increasing need.
3. Complete ownership
Most LMS tools requires you to pay a fee upfront in order to utilize it or it charges per user based royalty. Though that might be less than custom elearning development costs initially, but, in the long run turns out to be more cost incurring. However, custom elearning development may be quite an investment initially, but, it will be owned by you and you can use it seamlessly no matter how many users are added and how many courses are running.
Read more : Mistakes to avoid while developing a custom elearning solution
4. Accommodates ANY Budget
" Custom elearning development costs can break the bank and are often synonymous with big budgets." This is often a myth. The truth is, custom elearning development is for all kinds of businesses. If you are a small or medium sized business, you can rely on pre-built elearning solutions and customize on certain parts that is actually required. Just let the custom elearning development company that you are working with know your requirements and it's very likely that they will custom make a package that you can afford.
Conclusion :

In house custom elearning development can add considerably to the costs. Maintaining your own team of designers and developers can prove to be costly. Outsourcing is definitely a great fit in this case. Get along with a custom elearning development team that not only has an excellent technical expertise but also displays excellent track record in custom elearning development. Make sure they understand your business goals and the need of your learners. Make sure that they are flexible and can scale their team on a short notice. It is said, a happy client may refer you to 4 more clients but an unhappy client talks about their experience to 10 different people, so don't take your chance with just the cheapest company, rather make sure you engage a custom software development firm, who truly understands your full requirement and future growth options and offer a solution accordingly. Don't forget to collect testimonials from their previous clients. That is the best proof of work you will get.
Thus said, custom elearning development delivers a plethora of benefits and once someone gets really comfortable, they will never return to the plain old run-off-the-mill solutions. With almost 2.5 million pieces of content being produced every minute on social media alone, make sure that your content is engaging and it stands out from others.