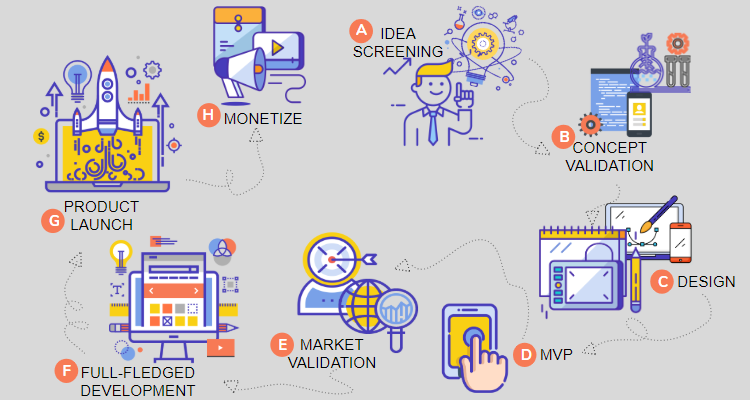 To begin with a start-up venture is no less than an adventure and there are thousands of challenges to deal with at multiple levels. Right from finding the target audience, analyzing the customer demographics, and coming up with the right solution at the right time, to taking care of pre-launch marketing and handling the sales tactfully – there are thousands of aspects to be managed.


But with the rapid technology growth and the increasing engagement of people of all age groups with technology, it's important to cater to your target audience through online platforms, as extensively as possible. No matter whether your business belongs to the textile industry or you manufacture printing devices, you can reach your global target audience through an ecommerce platform or a mobile app, way faster. But then, it's not always possible or feasible to assemble a dedicated in-house team to develop software for your business.


It's not only time-consuming, but also asks for a lot of your effort and hard work. What's the obvious alternative then? Of course, a reliable software development partner who has in-depth knowledge and expertise on startup product development.


While launching a new service/solution, entrepreneurs usually wonder what it takes to convert their dream idea into successful and popular product. After all, planning a new product development is not a very easy-going thing. Apart from doing ample research to come up with an innovative idea, you need to have a solid business acumen, a clear idea about the start-up lifecycle and a convincing sales pitch so that people are inspired enough to trust your idea.
But when it comes to delivering innovative service or product to your target audience, what helps you most? Of course, a robust software with an intuitive user interface. A reliable software development partner is considered to be extremely crucial in this regard.
Whether you are struggling with an age-old business model and desperately trying to shift to a digital service delivery method, or you need extensive support to cater to the changing business processes, an expert software development partner can help you thoroughly. Right from preventing the frequent system failure and ensuring flawless operation to coming up with new-age realistic solutions, they can provide you with end-to-end product development solution which can rapidly catalyze your business.
Wondering how the software development partners can guide and support you through this roller-coaster ride of start-up journey? Let's take a closer look –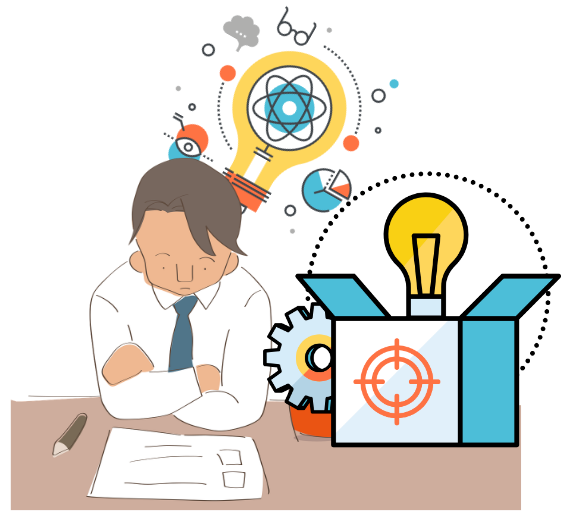 What are the stages of a start up?
1. Idea Generation & Screening :
The very first step to begin with the process is to have an idea – whether you do a thorough market research, you perform a SWOT analysis or you brainstorm along with your team members – the end result should be a valid idea. But it's important to screen all those ideas so that you can recognize the great ideas amongst them, and this is exactly where the software development partner helps you the best. You can expect honest feedback from them regarding the ideas that you have.

At this stage, the partner should share their technical expertise and evaluate the viability of the project based on their previous experience of developing products in the similar industry. They can warn you what are the technical roadblocks, the scalability of the model and even enrich your plan by providing invaluable insights of what normally went wrong in similar projects, so you stay clear of those.

2. Concept Validation :
This phase is all about developing the concept behind the product. Once your idea is completely fleshed out into all the components, you can safely call it a concept. Your software development partner should help you come up with the minute details of the software - for instance, what are going to be the must-have and the good-to-have features - so that you can share the same with the target customers and it would be great if you can make them visualize the final product. Ideally, your customers should have a clear understanding of the concept, and you should ask them questions about how they like the idea or if it addresses the specific problem of their life.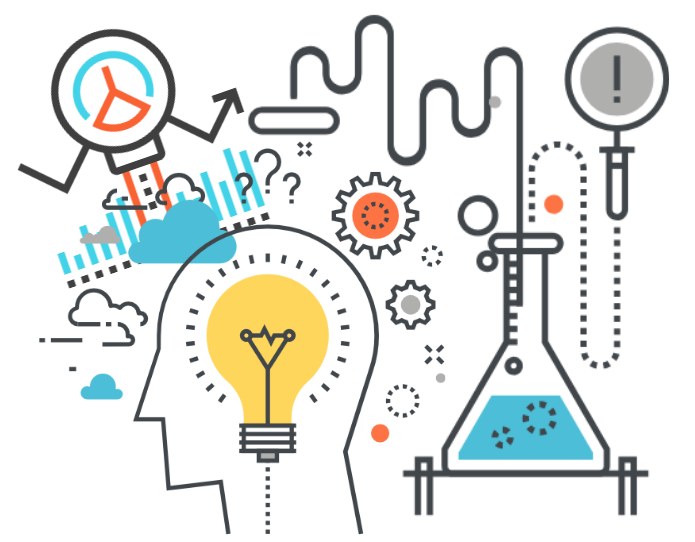 3. Business Viability Testing :
This phase is all about determining the marketing and branding strategies, evaluating the profitability, analyzing the competition, and finally figuring out the associated costs and coming up with the pricing strategies. Simply put, you have to analyze the full business viability of the Idea.

In this phase, the development partner should equip you with a set of metrics that would enable you to judge every single part of the product launch, individually. This would help you find out the loopholes, if there are any, and accordingly work on them.
4. UX/UI design :
This is one of the most vital stages of new product development as it marks the transition from ideation to realization. There is no doubt that the design of the software allows you to focus on the needs of the users, and that's why you need to elaborate the usability. At this stage, the major requirements should become absolutely clear both to you and the software partner. You should also get a vivid picture of the product, along with a rough estimate.

What to expect from the software development partner in this phase? Well, first of all, they should provide you with documentation that contains the full business requirement, many call it a Business Requirement Document (BRD). They should also consider the sales objectives and the user requirements and implement the startup idea accordingly. Apart from this, they should also inform you about the probable risk factors and give an overall estimate.
5. Minimum Viable Product development :
This is undoubtedly a very good practice in startup product development. It's a product with the minimum required functionality and using this, you can gather meaningful feedback from the market. MVP development is all about developing a beneficial and functional product using the minimum possible time and money. It's a great idea as it helps you evaluate the feasibility of your product idea at an initial stage. If you get positive feedback from the users, you can proceed with the rest of the process pretty confidently.

At this stage, the partner can provide you with different implementation options, and customize the process of development according to your business needs. They will help you choose the suitable tools and methodologies as well, saving you a lot of hard work and expenses.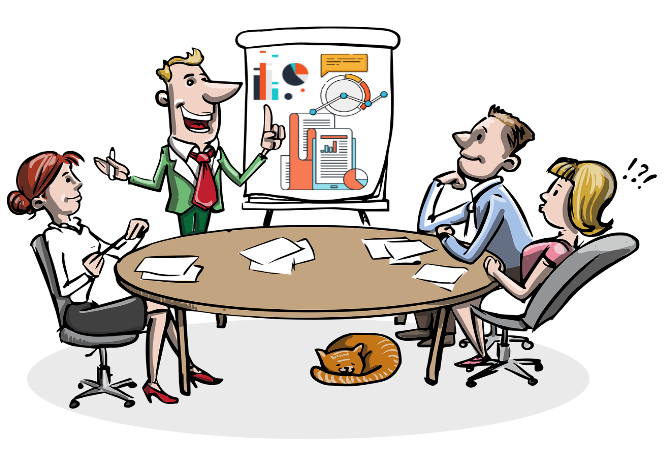 6. Test Market Adoption

:
The reason you've done MVP is to check the acceptability of the product and in this phase, you are supposed to evaluate how well accepted the product is amongst your target customers, and you need to do this at a deeper level to full-proof the new product development process.

It should be the responsibility of the development team to equip you with the set of right tools using which you can figure out which particular services or features are mostly used by your target customers. At the same time, you should also identify which are the features that they didn't use extensively. Based on this understanding, you'll be able to pinpoint those services and features on which you should focus on during the final product development phase.


7. Full-fledged Product development and Testing :
Well, once you have analyzed the market responses of MVP, you can finally focus on the Full-Fledged Product Development phase.
The development partner plays a vital role in this process, as they are the one to own the maximum possible responsibility at this stage. They will help you further develop the MVP or in some cases changing the coding architecture a bit based on the new features addition, enhancing or de-prioritizing existing features etc. Once the product is developed they will also help you with thorough testing to make sure you have minimum bugs during production launch.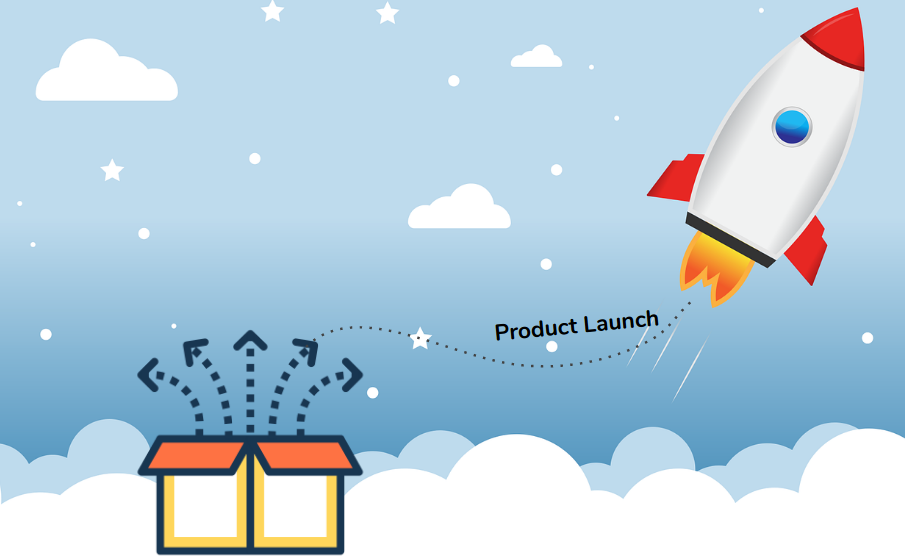 8. Product launch :
This is probably the most crucial phase of startup product development as you are going to introduce the final product to the market, and you should be prepared for all sorts of responses. Especially with users being quite demanding and skeptical, it's tricky to make a significant impact on the users' mind at one go.

However, the product development team should implement the right data collection tools, ensure proper data curation, and track the response and the feedback minutely. They should also ensure further product support and implement additional features to enhance the product.
9. Commercialization :
Now once the product is launched successfully, you need to focus on proper branding and marketing. Commercialization is one of the most important stages as this is when you are going to sell the product to the target customers.

The development team's key job role would be to assist you with proper monetization tools.. Right from effective distribution channels, all the way through technical support of devising promotional strategies and effective advertising, they can build or supply the right set of tools.
10. Feedback & perfect pricing :
Determining the correct price point for your product is one of the most important tasks that you have to handle. You might have fixed a price while launching the product; but now after the final implementation, it's high time to check if that price still works for the business.

During this stage, the partner should help you analyze the actual running cost of the software infrastructure, reassess the performance of the software and help you understand whether or not you should adjust the product pricing.


Signing off :

While a reliable software development partner can play a vital role in the process of startup product development, it's important to appraise yourself with the basics. For instance, doing the relevant homework is extremely important to make the project successful because only you would be able to understand your customers best.

It's also important to implement agile product development framework to ensure flexibility. Be sure to establish realistic goals so that achieving those is not a problem, and embrace change whenever it's relevant. It's important to keep in mind that change is the only constant when it comes to software product development and that's exactly why, you need to choose an expert software development partner who can provide you with end to end support and services.

No matter whether you are planning to develop a software from scratch or you want to enhance the functionalities of an existing software, you will require the expert help. With several years of hands-on experience in software development for start-ups, Binaryfolks is well placed to cater to your software development needs.