Software development and its technologies keep changing every year. Being informed about the current trends as well as the future trends in software development will make sure your business platform is future proof and your business can enjoy the latest benefit of the technology to stay ahead of the competition.
We, in this article, take you through some of the latest technology in software development that is dominating 2019 and is expected to dominate in 2020 too.
Software development trends :
[1] Progressive Web Apps
Year after year, the mobile app community revolved around iOS and Android and were tied to them. But with the advent of progressive web apps, the duopoly took a hit. And it is pointed out that, 2020 will be the year of progressive web apps.
More and more companies adopting PWAs are seeing success. PWAs are on the rise and has earned a position on the latest technology in software development in 2020 because :
Ease of Development
With PWAs, there is one single platform (unlike native apps) and both web surfers as well as mobile surfers can use it relentlessly. They are responsive and app-like. Progressive web apps are easier to develop as well as maintain. The developers will need to set up the codebase only once and the PWA will run on any and all platforms.
Read more: Web apps or mobile apps?
Progressive and responsive
These apps work for all users regardless of their browser choices and they fit into everything - desktop, mobile, and tablets. This leads to PWA's having an overall better user experience than traditional web applications.
Read more: Websites versus web applications
App-like, fast and engaging
Progressive web apps give users the impression that he or she is using a native mobile app. Because PWAs use virtual DOM and offline storage, they are faster than any traditional web application. They have auto-updates, so no need to spend additional time re-updating it. Also, push notifications encourage re-engagement for these web apps.
Progressive web apps are the future. Microsoft, Google, Apple, Uber, Instagram, Tinder are some of the few biggest players that have adopted PWAs. In 2020, it seems like progressive web apps will become a major focus moving forward.
[2] Cloud adoption
50% of enterprises spend more than $1.2 million on cloud services annually. Cloud adoption has been transformative for nearly every industry vertical. 94% of enterprises already use cloud.
The six hyper-scale cloud leaders namely Alibaba, Amazon Web Services, Google, IBM, Microsoft Azure, and Oracle will grow even larger in 2020 and will yet add up to be another software trend for 2020 too.
According to Oracle, Second-generation cloud providers will offer 100% data-center replacement. This is possible because cloud solutions have become more affordable, secure and reliable as on-premises technology. This encourages enterprises to completely rely on the cloud for their business-critical operations.
Source : https://hostingtribunal.com/blog/cloud-adoption-statistics/
Another latest software development trend in cloud computing is more than 80% of the enterprise workloads will move to the cloud by 2020. The business-critical issues that cannot suffer any lags and downtime are migrating to the cloud in search of efficiency and reliability.
Read more: What is Saas? A complete guide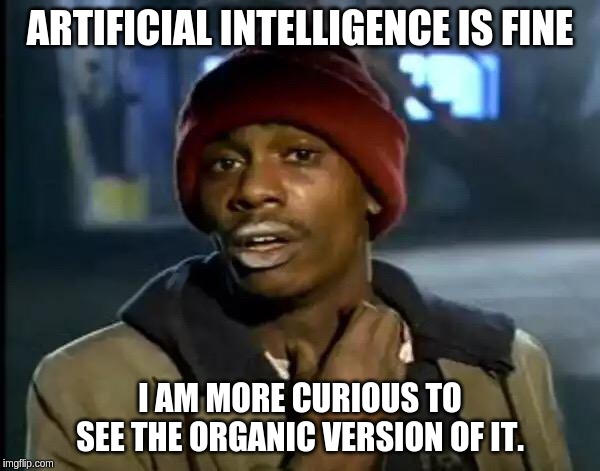 [3] Artificial Intelligence
AI has a huge potential for speeding up and improving the accuracy of software driven business processes. AI-based software can increase the productivity of businesses by almost 40%
Source : https://hackernoon.com/revolution-of-ai-in-2020-is-it-real-dr6fk2zfd
According to KPMG, with a sample size of 30 companies, it was reported that investments in AI and supporting infrastructure would increase by approximately 50% to 100% in the next three years.
2020 will move on from conversational AI to predictive AI for better user experiences. This will happen the way it already happens for google search - Google AI understands the user's search intent and displays result based on the intent and historical data.
With AI, automatic Analytics & Error Handling is no more a thing from the future. The programming assistants can save common errors from past experiences and automatically flag them during the development phase.
AI will also have a huge role in software testing in 2020. Human eyes make errors, machines don't. With automated testing using Artificial Intelligence, the tester can trigger hundreds and thousands of test users who can communicate with the software.
[4] Microservices
The practice of breaking up an application into a series of smaller, more specialized parts where each of those parts communicates with one another across common interfaces are called microservices.
2019 saw an increased migration to containers from enterprise legacy workloads, hence, reducing technical challenges and application rewrites, thus, slowly making its way into one of the latest technology in software development.
This microservice adoption trend will continue to grow further in 2020. This is because of its speed and scalability. Mission-critical and huge codebases need to be iterated and the approach of microservices helps reduce risks and allow greater precision and attention to the specific concern without affecting the complete architecture in any way.
According to a prediction by IDC, by 2022, 90 percent of new enterprise applications will be microservices-based. So, more and more people will realize that microservice is already here!
Mobile-first development
Starting July 1, 2019, mobile-first indexing is enabled by default for all new websites - Google. 85% of adults think that a company's website, when viewed on a mobile device, should be as good or better than its desktop website.
Source : https://www.sweor.com/firstimpressions


Welcome to mobile-first! 63% of online traffic from the US already comes from smartphones and tablets. 2020 is going to see massive emigration of huge no. of companies to the mobile-first approach.
With google preferring mobile, in addition to clean, intuitive and minimalistic layouts, companies also will need to focus on providing relevant information and on-page SEO for ranking their websites on Google.
Some trends include KISS (Keep It Simple Silly), CTA on the first page, Vivid colors and Geometric shapes while designing and last but not the least, SPEED. If providing first-class user experience and ranking on the first page of Google is what you wish for in 2020, keep mobile-first on your mind!
Parting words

Technology is evolving faster than ever and businesses need to keep up with them in order to compete. We listed out some of the software trends for 2020 to help keep you abreast of the latest progress in software development. Which of these do you think will make the next big thing in software?