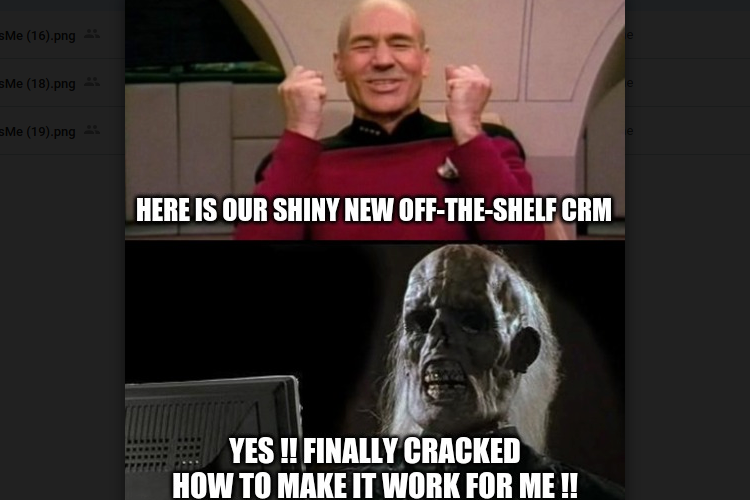 If you ask a C level Executive, what keeps them up at night? The most widely found answer would be "Fear of losing my customer's confidence/Loyalty". Customer retention and management is the first and foremost goal of any business. Not only does it ensure the longevity but also the growth of the company.
In today's world managing and providing exceptional customer service not only requires dedication but also the adoption of smart technologies. With the consumer base becoming more and more global, you can find your business dealing with thousands (B2B) or even millions (B2C) of customers. The catch here is all customers expect being provided with personalized attention so that they understand that you care for their business.
This is one of the biggest reasons why CRM is so important for every developing or developed business. CRM software is now considered the biggest software market in the world with projected revenue of more than $80 billion by the year 2025. The elements of CRM can provide business benefits ranging from increased sales to increased customer retention. But to harvest the full benefits of CRM, it is essential to know the crucial CRM features your business will need.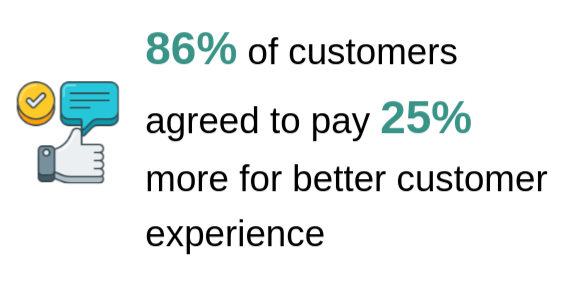 What are the most essential CRM modules your business needs?
Contact Management
One of the major features of CRM is to help you strengthen your relationship with your customer. No matter if it's your first customer or the 1000th, a CRM will organise all the details pertaining to them in a categorized database.
The contact management feature of a CRM will help you compile details like names, addresses, demographics, social media accounts, transaction history, relationships, communication history for each and every customer. Now you don't have to worry about navigating through hundreds of columns of information, the program will display your needed search with just a click of the button.
The ideal contact management system should also provide you with follow up reminders as well as share the necessary client insights across different departments. Some studies have shown that implementing CRM can increase the customer retention rate by a whopping 27%.
Lead management
For a business, just knowing a potential customer is of no value unless it is converted into a final sale. This is where the Lead management function of the CRM comes into play. According to Cloudswave, employing CRM Solution has been shown to increase sales conversion rate by almost 300%. This is due to the CRM analysing the buyer stage of each customer and providing you with the potentials that are most likely to convert into a final customer.
A very essential element of any CRM you wish to use should be the lead management. Now you don't have to manually sort your potential customers by age or demographics, the program does it all for you. Not only that, you can use a custom-built CRM to rank your leads by the variable that affects your business the most, instead of some generic factor.
Ease of Use & Simple Interface
Implementing a new software always necessitates going back to basics and learning it all over again. So, the ideal CRM software would be one that can be easily used by all your employees. Lately, custom CRM programs make it possible for the interface to be as intuitive as using some of their existing apps. Features that are simple to use, easy to learn and intuitive, can help the company grow at a much faster pace.
According to a study by Inside CRM, 65% of CRM users put ease of use as a top priority while choosing CRM programs. Adding unnecessary features not only make the learning curve for the employees much steeper but also makes the program much more heavy and complicated.
Mobile CRM

Technology has rapidly shifted from bulky computers to smaller and faster smartphones. This is not only the case for your customers but also for your employees. The importance of mobile accessibility of your CRM can be viewed in a study conducted by Innoppl technologies.
The research shows that 65% of sales reps who have adopted mobile CRM have achieved their sales quotas while only 22% of reps who use non-mobile CRM have managed to reach their designated target. Thus, mobile accessibility forms one of the core elements of any CRM software.

Sales Process Automation

According to Nucleus Research, adding CRM can shorten the sales cycle of sales rep by almost 8- 14%. This is due to a large portion of the sales work involving tedious tasks like follow up emails, outgoing calls, mass emails as well as syncing the contact and email details. By having these modules in CRM, it is possible to automate all the monotonous work and free up the time of your employees. This function of CRM is essential in case of start-up businesses which have less manpower to invest in repetitive tasks. Meanwhile, the employees can use their time and effort to come with creative strategies and new product ideas.

The results of using CRM has been pretty dramatic, as can be seen from the numerous studies. According to Nucleus Research, the average return on investment for CRM is $8.71 for every dollar spent. Turnover of this rate is hardly seen in the competitive economy of the current decade. Moreover, the consultancy Accenture calculated that a mere 10% improvement in 21 CRM capabilities boosted the profit of a $1 billion company over $40-$50 million.
Email Marketing
Among all other marketing strategies, email marketing has the highest ROI. It has been estimated that email marketings give$ 40 return on every $1 spent. These whopping returns have led to businesses planning to invest over 60% of their budget to just email marketing.
Email marketing should be an indispensable feature of your CRM. Not only will this element help you to spread campaigns to a much bigger customer base, but will also put your business into the forefront in the cut-throat economy. The email marketing function of a CRM also gives you the ability to track the status of the sent mail. This helps you substantially in the task of sending follow up emails. Integrating the email feature to a CRM will help you market your new products to the specific demographic that it caters to.

Quote and Order Management

This feature of CRM comes in handy if your business necessitates back and forth communication with the customer. Instead of manually inputting all the quotations or sifting through the past orders, just a basic search option would bring the necessary data to your fingertips.

This also makes transferring of cases from one department to other a whole lot easier, as the interactions can be easily tracked and viewed from the database. The extra time can be used to formulate effective marketing campaigns and strategies. The results are seen clearly, as a recent survey shows that implementing CRM software increases sales by 29%, sales productivity by 34%, and sales forecast accuracy by 42% ( Souce: Salesforce).
Reports and Dashboards
The days of constantly updating and reformulating reports are over. The Reports and Dashboards function of the CRM automatically display the statistics in a visually stimulating and engaging manner. The CRM can update all data pertaining to your reports in real-time, saving you the time required in meticulously looking through the new data.
The creation of dashboard allows multiple individuals to access the reports through various portals. The Dashboard feature of CRM makes communication between different departments smoother and faster. Instead of manually sending reports to every department involved, the parties can just log in to the portal and access the required information. LinkedIn states that over 64.2% of the companies that use CRM agree to the impact of the CRM elements in improving and growing their business.

Parting Words



In the current market, there is no shortage of Off-The-Shelf (OTS) CRM. You might wonder what is the benefit of choosing an OTS CRM over a custom made one. To put it simply, if your goal is achieved by a simple CRM with basic modules, is there a need for a more complex one? Would the added irrelevant features merit paying a higher amount when your business needs just a few relevant features.

Not only do the OTS CRMs function on a subscription per user basis(which will not financially make sense for rapidly growing organizations), but it also has a steep learning curve because of the irrelevant features. Instead of facilitating your employees to perform better, it would just consume the time they could invest on your core business activity.

To avoid the unnecessary hassle, wouldn't it be easier to build an interface customized just for your business needs and something your employees are most familiar with? And if you are talking money, having a custom-built CRM can give you better ROI even in just 1-2 years than an OTS CRM.

Get in touch with us today and discuss your business processes and we can help you to decide if a Custom CRM will be good for you in the long run or your business can be better off with just an OTS CRM.