Being one of the top software outsourcing companies in India, at Binaryfolks, we provide custom-fit, flexible software outsourcing services to a wide spectrum of clients starting from Startup companies all the way to multinational companies (having thousands of employees and millions of customers) all across the globe.
With over 8 years of experience as a software development outsourcing company and 94% repeat clients, we are a reliable partner for outsourcing in any industry or domain. We have worked with clients in eCommerce, transportation, media, sports, fashion, education, marketing, real estate, etc.
The three W's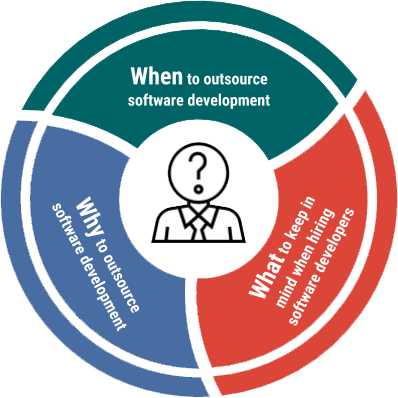 It's easier than ever to outsource software development nowadays because of the incredible advance in communication technology which can create a virtual office environment even between two teams sitting across different continents.
But, lets first understand whether you need to outsource software development or not? Ask yourself these questions to find out if you should hire offshore software developers to help you with your software development requirements!
When

to outsource software development?
---
[1] The software that you are looking to develop solves some real business problem for your company. Is it all set to offer your company some competitive advantage?
[2] You don't have an IT team or your internal IT team is swamped with other important projects. Also, do you have the technical skill that is required to develop custom software solutions?
[3] Is outsourcing the software solution cheaper and less time consuming than developing it in-house? Or you have a limited budget and want to do more with less?
If the answer to all or any of these questions is yes, brace yourself - You need to outsource your software development!
Why

outsource software development?
---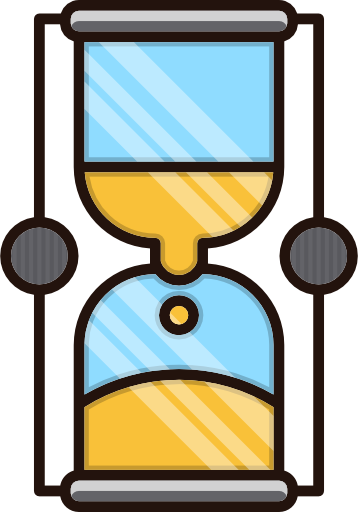 Streamlines business processes
No employee hiring hassles
Cost reduction
Access to skills that are unavailable locally

Flexibility
What

to keep in mind when hiring offshore software developers? How to outsource software development?
---
The usual, the usual!
[1] Make sure you know what you want. Get an overall idea of all your software requirements and document them.
[2] Make a list of the potential software outsourcing companies - Conduct a quick search on Google or take a look at the directory sites like Clutch or Goodfirms. Take a look at why India is the leading software outsourcing hub?
[3] Do your due diligence and lastly, ask them for their past experiences and references.
Offshore software outsourcing works when done right! Take a look at the complete process of hiring a software development outsourcing company.
Software outsourcing - Teams vs Freelancers
Team

VS

Freelancer
Hire a developer or a team of developers who can manage projects end-to-end. If you have basic and temporary software development requirements, it makes sense to hire a freelancer or one dedicated developer.
But, a large scale software development requires a team of developers, designers, project managers, and testers - A full-fledged software development firm.
The inherent benefit of hiring a software development team is that they can upscale or downscale the people required in successfully completing your project according to the project needs. Being a team member, it would be beneficial for the developer that he can consult with other developers if he stumbles upon anything, Which in turn shortens the time required for solving any problem in the development phase.
Why outsource software development to BinaryFolks?
Due diligence
End-to-end management
Quality
Transparency
We break the document into milestones and you only pay for each milestone after it has been successfully delivered to you. This ensures trust and transparency.
Direct communication with the C-level executives
IP protection
Communication
Software outsourcing services
We can keep bragging about what we can do, but how about we walk the walk instead of talking the talk? Startups and Enterprises globally consider us a reliable software outsourcing company. Software products that we developed helped both enterprise customers and ambitious startups transform their businesses, increase their revenues and at the same time, save time and operating costs. And as far as our historical stats go:
94% OF CLIENTS WHO TRIED OUR SOFTWARE OUTSOURCING SERVICES IN THE FIRST PLACE, MADE US THEIR PERMANENT DEVELOPMENT PARTNER.
According to Deloitte, 78% of businesses all over the world feel positive about their relationship with the software development outsourcing company.
Featured Projects
Looking to outsource your software development?
Our experts can help you!