A large chunk of your valuable insights goes undetected by your business equipment just because they cannot make sense of the human language. With BinaryFolks' NLP services, you can leverage your computer's overall understanding of the business goals. It helps the computers to thoroughly analyze your business goals and provide dynamic reports backed up by logical data that would otherwise be difficult to extract.
Equipped and trained with cutting-edge technologies, our team of NLP developers works with clients from a vast range of industries to understand their unique business goals and provide them with customized NLP solutions.
BinaryFolks NLP Services
From assisting your business in understanding the intent behind your customer's feedback to fishing out the necessary data from an ocean of irrelevant information our custom NLP service can address all your unique business needs. Our vast array of Natural Language Processing services is oriented towards a common objective of transforming unstructured data into actionable insight.
Sentiment Analysis
Our developers can assist with understanding the exact emotions behind the business' user-generated content. For example, analyze hundreds of feedback submissions about a certain aspect of your business to figure out people's opinions on it! Analyze this data to get a report about the strengths and weaknesses of your organization. Take necessary steps to directly benefit the business.
Named Entity Recognition
Classify your business data into predefined categories to easily access them when necessary. For example, make a sorting system for your user-generated feedback to classify them into positive and negative sections. Our NLP developers can structure customized Named Entity Recognition systems to match your unique business requirements. Enabling easy database exploration.
Text Summarization
Use our custom NLP technique to automatically extract important information from a large amount of data that your business receives every day. Scan through hundreds of thousands of pages to automatically create a summary with all the important data. Use NLP to make the data cleaning process for your content analysis super easy. Our developers use text summarization methods to make you save time and enable you to store only important business data.
Smart Data Extraction
Use smart data extraction services to retrieve relevant information from multiple sources. Scrape different review channels to check out every time an individual mentions your business. You can be even specific to the context like whether they have a positive or negative opinion using sentiment analysis. Our developers provide services that can help you get the desired information from unstructured data present in your database such as emails, invoices, and business documents.
Speech Recognition
Use your voice to guide your computer about a task they need to perform or data they need to store. For example, record your client meetings directly in a structured format and automatically form a BRD without missing any vital details. At BinaryFolks, our developers create solutions to automate storing audio data in a structured format. With our state-of-the-art technology, you can rest assured that you're able to gain all of your client's insights in one go.
Semantic Analysis
"Different from Sentiment Analysis. Use this technology to understand the context of an unstructured piece of data. "I am happy how your customer service kept me on hold for 15 minutes". An AI may filter this to be positive feedback because it has the word happy in it. But with sentiment analysis make sure this kinda mistake is avoided to the maximum extent. At BinaryFolks, we make solutions that enable your business tech to understand the multiple intents behind a word. With further evaluation, the correct meaning out of the multiple possibilities can be easily obtained.
NLP Models
Our developers use advanced NLP development models to provide clients with customized NLP applications. The use of a pre-trained NLP model enables us to deliver the products efficiently with our touch of customization expertise.
1. BERT : We use BERT to address the input-output sequence tasks:
1.1. RoBERTa: RoBERTa allows our developers to automate the training of self-supervised training systems.
1.2. ALBERT: we use ALBERT to lower the memory consumption and boost the training speed of our models.
1.3. StructBERT: this allows us to perform an array of NLP tasks including sentiment analysis, answering AI-based questions, and summarization.
1.4. DeBERTa: we use DeBERTa because of its optimized attention and upgraded masked decoder.
2. GPT-3 by OpenAI: it helps us easily perform the downstream tasks.
3. GPT-2 by OpenAI: we use GPT-2 to produce a quality content by automating the analysis of many pages in a new dataset.
4. XLNet: using XLNet allows us to perform bidirectional context learning.
5. T5 Model: we use T5 models to perform various NLP tasks such as sentiment analysis, summarization, and others.
6. ELECTRA: we use ELECTRA to have a different approach to the pretraining of NLP models using the discriminator layer.
Top NLP trends today
With a promising CAGR of 25.7%, the NLP industry is expected to be worth somewhere around USD 49.40 billion by 2027. This draws new intelligent minds to the industry every day who have their unique approach. Some of these intelligent minds tend to create trending models that make the concept of NLP further refined. Our developers help you to capitalize on these ideas and get you going on these NLP trends.
Transfer Learning
Use one standard NLP model to train multiple similar model variants with minimal effort. With the use of transfer learning services like sentiment analysis and NER are further optimized. So now instead of starting every NLP model from the roots, you can take the assistance of our prebuilt similar intent models that can be further customized according to your unique business needs.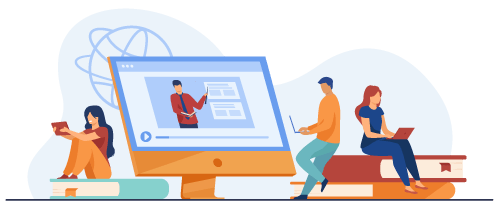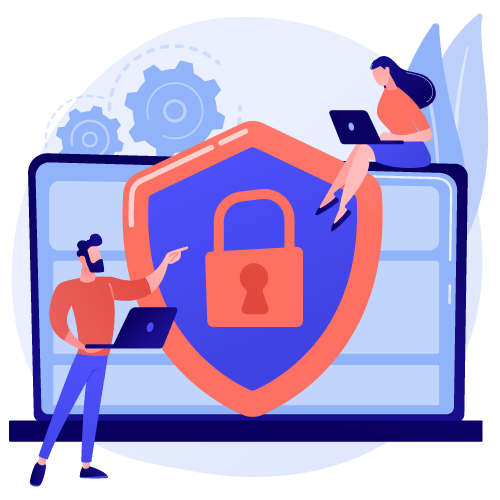 Fact-Checking and Cyber Security
Distinguishing between correct and misleading information has become an easy task with the help of deep learning and NLP services. With large amounts of fake information floating around the internet, our NLP models that can automatically fact-check every little detail that your business comes across can be a really handy tool.
In conjunction with fake news, suspicious activities are also efficiently monitored using NLP models that can help you secure your organization.
Smarter Chatbots
Chatbots with the ability to hold a conversation with a customer have been a trendy result of NLP's development in the last few years. As these NLP chatbots interact more with people their response gets more accurate and human-like. Although there is still a need for actual human interaction when customers are unable to explain their problems to the AI chatbots from time to time. With time this issue will be less relevant.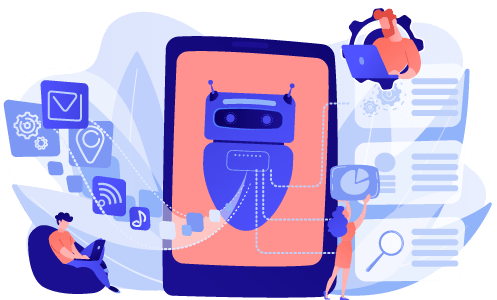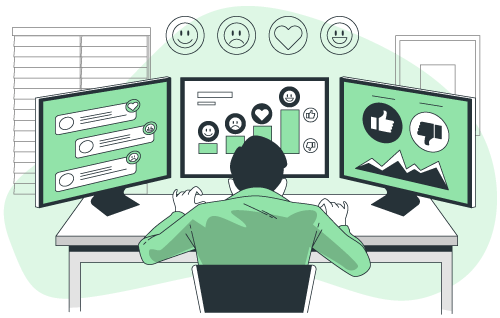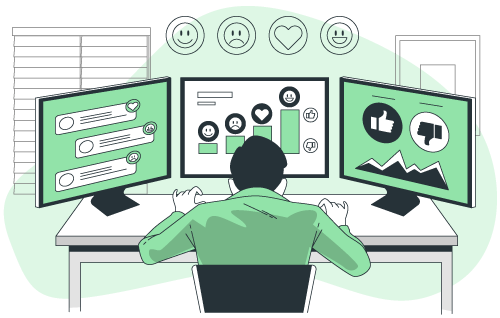 Corporate Sentiment Analysis
Ensure improved mental health of your employees with the use of popular corporate sentiment analysis models. With the use of NLP's sentiment analysis service, you can make sure that your employees are working in a joyous and not toxic work environment. It is a known fact that the work culture of a company greatly influences its productivity. Using our NLP models asses every employee's behavior to make sure they only have their projects in their mind, and not the toxic manager who keeps disrupting their flow.
NLP used throughout multiple languages
NLP can transform unstructured data into structured data without language restrictions using modern-day NLP models. Previously NLP was only able to operate with unstructured data that was in the English language. However, with only around 17% of the global population speaking the language it was not as accessible. Thanks to modern-day NLP services this is no longer a problem. Languages like French, Urdu, Spanish, Arabic, Chinese, and Farsi are also being used in natural language processing companies.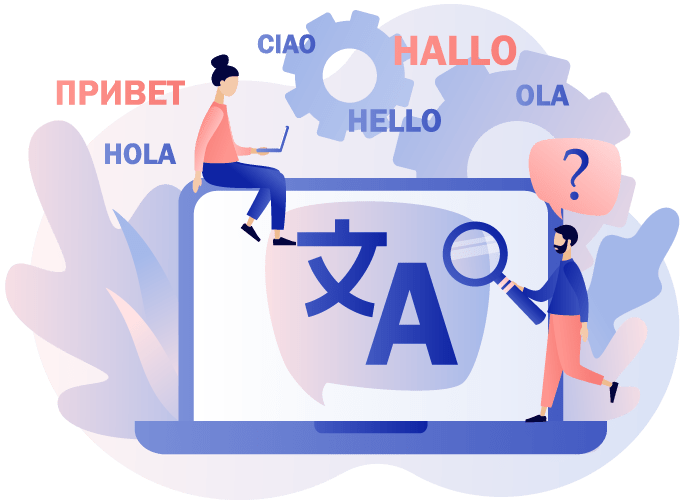 Industries that benefit from NLP
Our NLP developers have first-hand experience with producing various AI solutions across multiple industries. We practice machine learning services like deep learning and others to use NLP at its absolute potential. Here are some of the industries we excel:
Logistics and Supply Chain
Evaluate all of the unstructured invoices, shipping details, and inventory records to transform your regular organization into an NLP company for logistics and supply chain:
1.

Gain valuable insights by using NLP to scrape the web for important discussions about the logistics industry.

2.

Automate customer service with conversational AI-enabled chatbots to deal with the lower stakeholders.

3.

Use methods like OCR and NER to manage the unstructured data of your company with ease.

4.

Keep track of your logistics business' internal data and get reports about any major changes instantly.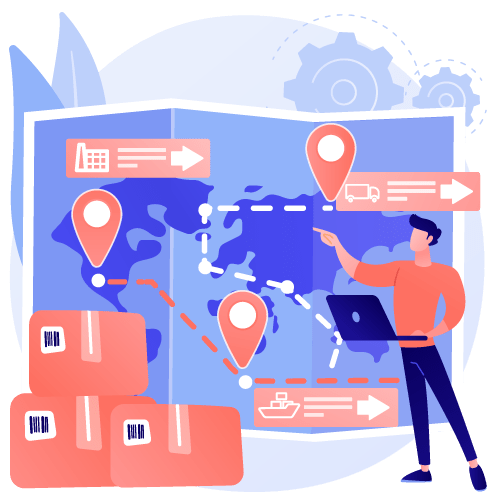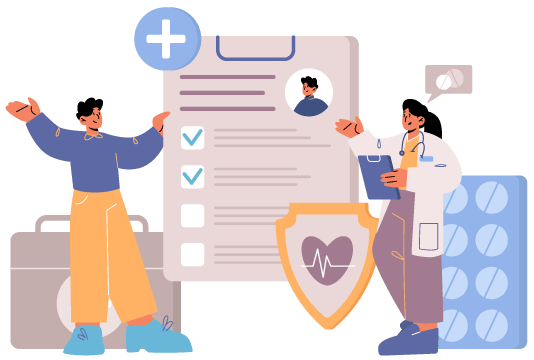 Healthcare
Analyze patients' data and provide medical professionals accessibility with the use of our healthcare NLP solutions:
1.

Use various NLP techniques to automate the data entry process of a patient.

2.

Use various NLP models to ensure medical's data is secured. And the data is sincerely evaluated to give the patient an accurate overview of his medical whereabouts.

3.

Settle the medical bills smoothly with the financial settlement models we provide.

4.

Perform predictive analysis to ensure that any future insights are provided to the patient.
IT and Data Science
Use NLP methods to optimize your IT organization and outperform your competitors with our customized natural language processing services:
1.

Use NLP to assist your company with mining leading data and gaining valuable industry insights.

2.

Tokenize your data using NLP to make it easier to analyze. Use our services like text data summarization and smart data extractions to achieve your business goals.

3.

Optimize inefficient codes by using NLP assistance to write professional quality codes.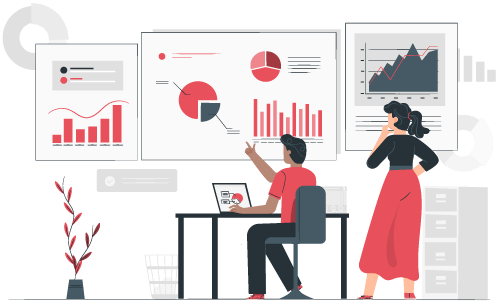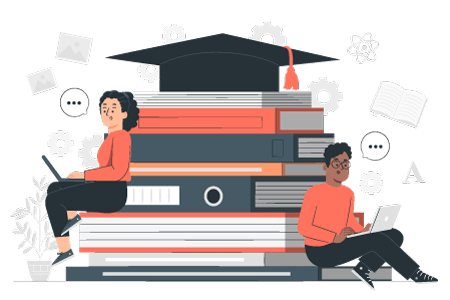 Education
Provide real-time assistance to the teachers as well as the student to perform regular tasks and to improve their overall performance respectively:
1.

Using voice recognition helps a student asses and improve their speaking skills to boost their confidence.

2.

Provide students with real-time tips on how they can improve their readability or what their grammatical mistakes are.

3.

Gamify the education model using NLP to make the content more engaging for the students as well as the teachers.

3.

Use of summarization and text analytics to assist teachers in marking assignments and tests.
Finance
Scale your business with efficient NLP models and automate the financial proceedings of your business organization:
1.

Automate your company's audits and accounting to save time and easily detect any anomalies.

2.

Use predictive analysis to account for any potential stock fluctuations for your business to capitalize on.

3.

Organize your unstructured data and add appropriate metadata labels to make looking for important information easier.

4.

Analyze the heaps of stored structured data to filter important insights and take necessary actions.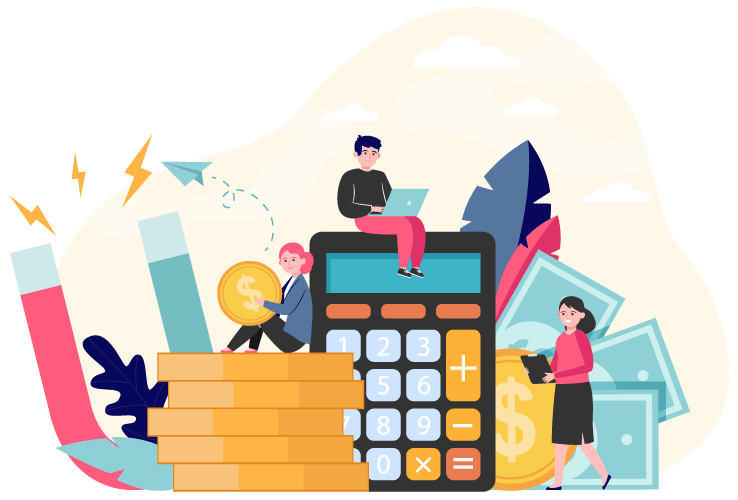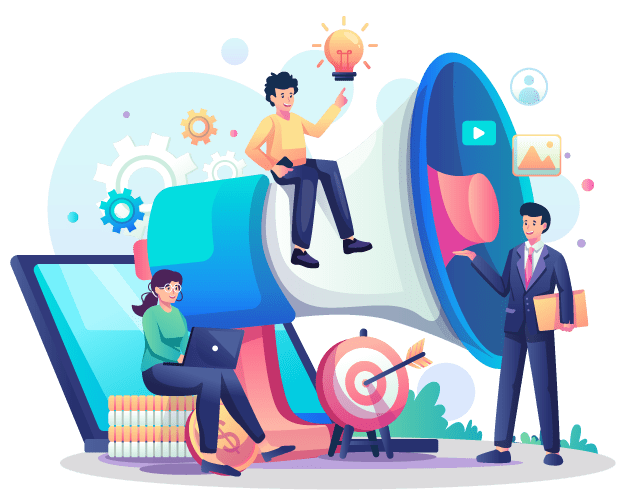 Marketing
Understand your customer's shopping behavior and feedback to gain valuable insights about how to optimize your business model and manage resources:
1.

Collect leads by scraping the internet for targeted discussion topics accurately and efficiently.

2.

Monitor your brand's image by analyzing conversations related to your brand online.

3.

Speed up generating high-quality content with the assistance of AI services like smart data extraction.

4.

Find business gaps by analyzing customer feedback and work on improving them to enhance the customer experience.
Staffing & Recruitment
Analyze all necessary details of the people in your organization and evaluate their work to streamline business checkpoints:
1.

Perform background checks on new employees by easily scraping the database for necessary details.

2.

Analyze the performance of individual employees to issue appraisals or performance bonuses.

3.

Analyse staff feedback to gain necessary details about any issues that the employees might be facing.

4.

Monitor your employee's social media presence to seek out hidden potential or talents they might possess that can directly benefit the business.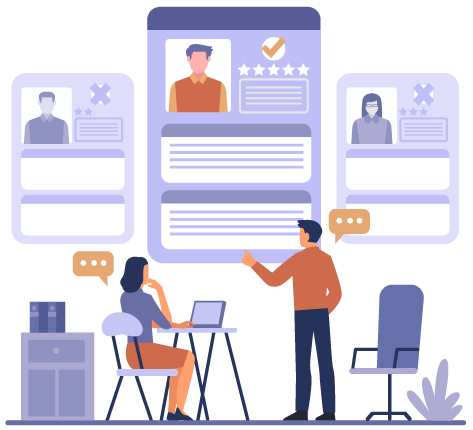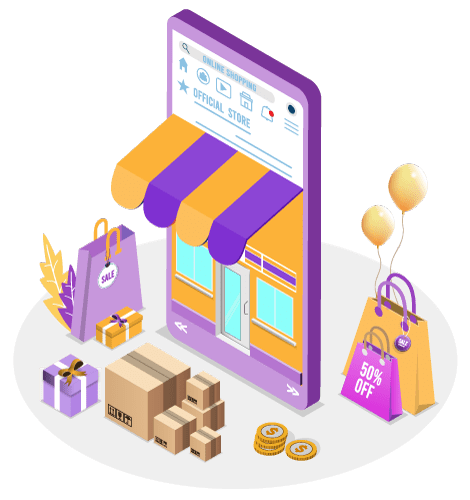 Retail & E-commerce
Provide customers with services aligned to their intent using NLP solutions to increase customer retention rates and optimize customer acquisition expenses:
1.

Understand customer intent by analyzing their searched keywords and recommend them with proper suggestions.

2.

Perform semantic searches to extract product details based on the description along with the product name.

3.

Reply with relevant and useful information to a large number of customers by analyzing their exact sentiments within a string of texts.
Telecommunication
Gain actionable insights from loads of data being generated every day in the industry by using standard NLP protocols:
1.

Detect fraudulent activities by monitoring the context and source of data being transferred to and through the organization.

2.

Analyze customer data in real-time to provide them with personalized services for every individual instance.

3.

Segmenting your customer traffic into relevant sections is easy for an NLP company.

4.

Analyze an ungodly amount of customer feedback with ease using NLP services and understand the gaps that may be harming customer satisfaction rates.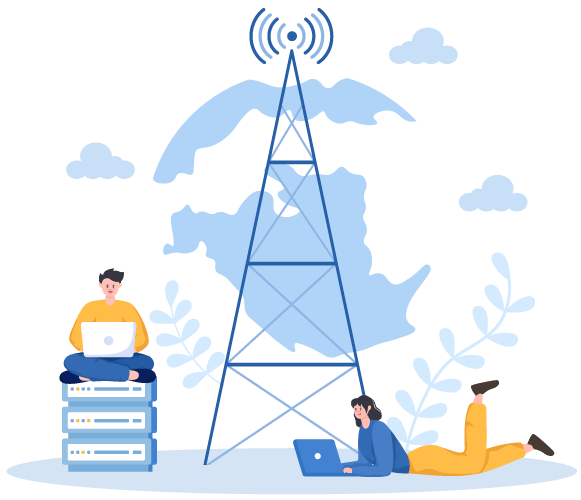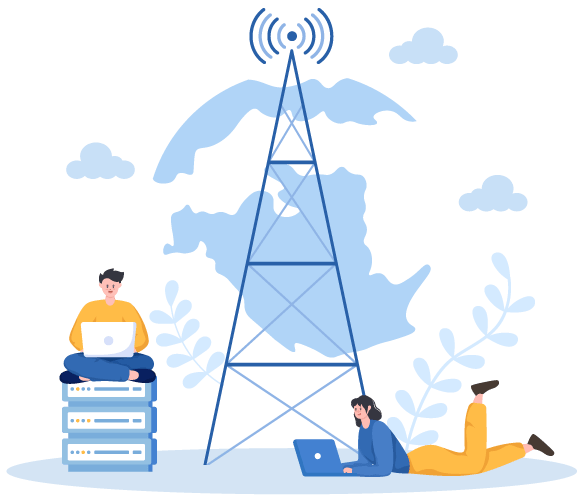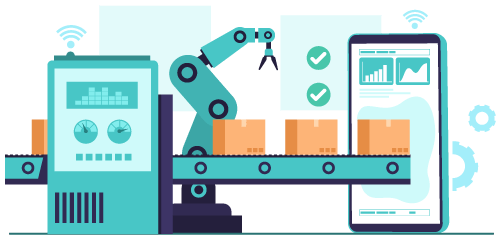 Manufacturing
Optimize the entire production line by installing NLP-based solutions on the pain points of your business:
1.

Scan through every single product to ensure that consistent quality is maintained.

2.

Analyze the overall workflow and find out inefficient sections that can be improved by installing an NLP solution.

3.

Perform regular equipment health status checks to pre-schedule maintenance sessions.
NLP Technologies
Our team of NLP developers uses an assortment of advanced AI tools that help us to provide our customers with access to most of the modern-day and-age techniques.










Word2Vec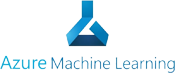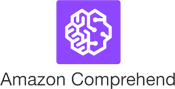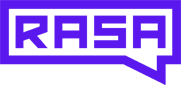 Why Does Developing Your AI Software Solution With BinaryFolks Make For A Wise Choice?
Already planning the outlines of your custom NLP project? Here's how we can help!
Streamline your company's unstructured data with the NLP services we provide!
Unstructured data is widely produced in almost every organization. And they mostly contain valuable insights that can be used for business optimization. At BInaryFolks, we provide custom NLP development services that are tailor-made according to your business architecture so that your precious unstructured data does not go to waste.
With our NLP services, you can be assured that the collected data is organized and stored securely. And can be called out at any time in the future according to your needs.
Understand your customer's intent to boost your business with our professional analysis tools
Customer feedback is arguably the most important value point for any organization. Because if a customer has the time to discuss something regarding your business or product, it is obvious that they have had some kind of first-hand experience with it. At BInaryFolks, we use NLP techniques like semantic analysis and text summarization to understand the context behind the user-generated content and evaluate a report which can be analyzed further to take important business decisions.
Discuss your industry-specific needs with our team and get personalized guidance from our experts for your NLP task!
We at BinaryFolks, have first-hand experience with assisting multiple industries that benefit from NLP services. You may need an analysis model for your organization's improvement. Or you may need an automated NLP API system that can help you connect multiple enterprises across industries. Our developers use modern-day technologies along with popular NLP development models to help you structure a customized NLP solution for your business.
NLP can deal with straightforward language pretty flawlessly but when factors like homonyms, phrases, sarcasm, metaphors, and others come into play NLP suffers to provide accurate results. However, NLP can be super efficient in handling business data as all these additional factors are barely used in the professional environment.
The telecommunication industry has the most amount of usage rates and revenues. This is because the telecommunication industries have a lot of non-technical employees who can use NLP services as they do not require a great amount of technical knowledge to operate. The banking and automotive industries precede telecommunication.
Yes, NLP is high in demand in the present market. The NLP market is booming and is expected to only grow in the coming years. Businesses at every scale take advantage of these solutions to further optimize their business and gain valuable insights from their unstructured data.
The amount of data that you need to start an NLP project is highly dependent on your business goal. If your business need is data-independent, it can be fulfilled by a training model. But if your objective is data-dependent then maybe the data requirements will be much higher.
Looking For NLP Development Service?
Talk to the pros!