Statistically, around 80-90% of all business data is stored in an unstructured format. Labeling this data manually can be a draining task even if you know the prerequisites of the AI services you will be needing this data for.. Although machine learning can help with the evaluation of these solution models, it heavily relies on the availability of structured data. With the integration of deep learning in machine learning, your business can structure and handle complex data sets with ease.
BinaryFolks' deep learning services provide our clients with unsupervised learning models that use multi-layered Artificial Neural Networks(ANNs) to perform complex tasks in real-time with almost perfect accuracy. Save your company's valuable time by directly analyzing unstructured and raw data with no human intervention. Our deep learning services use ANN to automatically extract the important features and traits out of a dataset. This will help your business to analyze the same dataset for different classes that can be further analyzed to find interesting insights.
BinaryFolks' deep learning services
Deep learning is a subset of machine learning that has helped businesses to leverage multiple AI services by allowing technologies like NLP and computer vision to handle larger and more complex data sets. However, deep learning services excel at handling the unstructured data of your business. How? By identifying patterns and collecting insights in an unsupervised environment. Let's dive deeper into the list of services!
Improve machine learning models
Implement machine learning solutions on your unstructured data without a human's input on how to structure the training model. For example, design a training model for your business that studies a large data set of a client's activity to predict any fraudulent behavior based on his market activities. Our developers analyze specific business needs in-depth & design deep learning backed ML models to auto-deduce the features of a data set to serve the bespoke purpose.
Object detection and classification
Classifying various objects based on their differentiating factors with deep learning's enhanced NLP models on your mind? BinaryFolks object detection & classification services use deep learning to automate message filtering without any manual intervention. As a result, you get spam messages rightly filtered out and important messages highlighted to grab your attention, saving your business a great deal of time & effort. Our developers have extensive experience in designing deep learning solutions using NER and cutting-edge NLP services alike, to automate the translation and processing of unstructured human language into a machine-friendly language.
Real-Time Analysis
Deep learning's automated feature extraction allows your AI models to process noisy data in real-time with minimal human supervision based on training data. Your model automatically improves over time as it keeps collecting more historical and real-time data. The best example of this real-time analysis can be observed in the map recommendations you receive while driving. It takes the data from the satellites about the density of users on a certain road and analyzes that data to recommend the most optimal routes. Our developers have hands-on experience with developing deep learning models that can process data in real-time to provide dynamic insights to help you respond to your business disruptions almost instantaneously.
Image recognition and video analysis
Extract details from visual data that might be missed by the human eyes and gain insights relevant to your business goals. For example, self-driving cars receive a large amount of raw and noisy visual data every second and they process it to identify objects present around them to make driving decisions in an unsupervised environment. At BinaryFolks, we design deep learning algorithms with the help of computer vision solutions such as OCR and video analysis to make sure every pixel of your visual data is analyzed thoroughly and is accounted for in the AI's output.
Structuring raw data
Evaluate and label important insights out of your raw data pile without any predefined guidelines. BinaryFolks' deep learning services can perform sentiment analysis on your businesses' reviews from various sources like LinkedIn, e-mails, quora discussions, and other social media platforms to understand the opinion that people from a relevant industry share for your organization. Our developers have thorough experience with helping organizations label their existing unstructured reviews dataset using deep learning models so that they can perform necessary analysis that aligns with their business goals.
Enhance your business with Deep learning solutions
Work directly with unstructured data
Find relations between data points automatically
Process business goals and find organizational gaps efficiently
Make impactful business decisions without any human supervision
Predict market trends to boost revenue
BinaryFolks' deep learning Industry expertise
One of the reasons why deep learning climbed up the popularity meter is its diverse range of use cases across multiple industries. At BinaryFolks, we help you make the most of deep learning capabilities by building custom ANN-based AI models. These services enable you to overcome your business bottlenecks by combining human-like thinking with machine's precision & accuracy. And way fewer coffee breaks with zero 'Out of office' hours, of course!
Healthcare
Assist medical professionals with report analysis, image evaluation, personalized care modeling, and other areas of medical research with the help of BinaryFolks' deep learning technology expertise.
1.

Analyze various organs to auto-detect direct symptoms or a potential underlying disease, using deep learning's object detection and image analysis protocols.

2.

Compare your patients' medical reports with historical data of patients with similar medical conditions to predict the probability of any future complications.

3.

Design smart chatbots with human-like conversational capabilities to help your patients with medical queries and support their mental health with casual conversations.

4.

Speed up your drug discovery and mental health research with deep learning and machine learning analytics and predictive capabilities.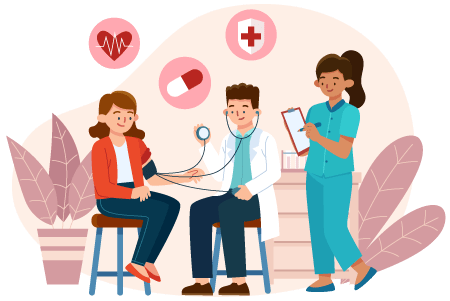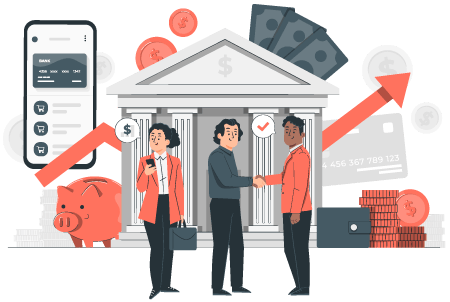 Banking and FinTech
Implement deep learning methods to enhance your security protocol, perform background analysis, streamline customer service data to gain valuable insights, and get investment recommendations.
1.

Perform background checks on your clients to evaluate their credit scores, medical records, and previous lending portfolio before providing them with services.

2.

Automatically detect suspicious transactions based on your client's previous purchasing patterns and avoid unnecessary business expenses.

3.

Assist your customers with any fintech queries by installing smart chatbots that use deep learning to generate unique and personalized answers based on the user's generated content.

4.

Analyze historical market data to find potential investment opportunities for your company or to recommend to your customers using deep learning and machine learning solutions.
Retail and E-commerce
Optimize your customer's experience by analyzing their shopping patterns to provide personalized recommendations and offers, analyze prior data to predict demand surge for specific products automatically to pre-plan inventory stocking accordingly.
1.

Evaluate customers shopping data to find patterns in their purchase history and recommend items that they may like.

2.

Prepare for the demand surge for products in a specific part of the year by analyzing the previous year's supply and demand data.

3.

Optimize product placement to improve the physical stores' customer segmentation by investigating the surveillance data.

4.

Monitor the market changes in real-time to price the products dynamically and synchronize the prices at the stores and your e-commerce platforms. Read More…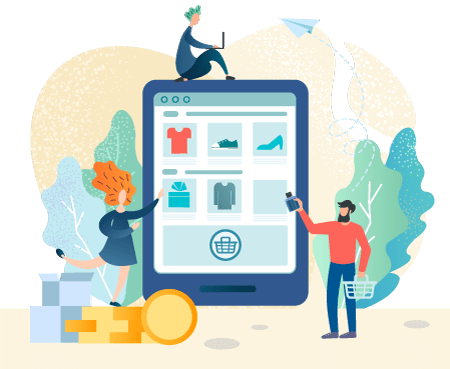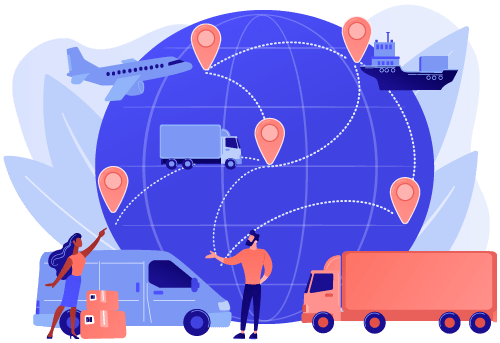 Logistics and supply chain management
Automate shipping, improve route selection in real-time, customer service, and handle heavy-duty warehouse operations using BinaryFolks' deep learning services.
1.

Use computer vision services with real-time environment analysis using deep learning models to operate your vehicles autonomously.

2.

Install smart chatbots that use deep learning and NLP algorithms to understand your customers' needs and answer them in a personalized manner.

3.

Train robots using deep learning and warehouse inventory data to automate the stocking and packaging of your products with no human intervention.

4.

Analyze shipping roads and recommend the most efficient shipping routes in real-time with deep learning technologies that process satellite data for traffic density, newly opened roads, and other necessary factors.
Education
Assess students' scores and studying patterns to recommend them appropriate studying habits, predict their scores, and assign personalized tasks to improve their overall performance.
1.

Evaluate your students' scores and assign them daily roadmaps to follow in order to cover the syllabus in the most optimal method.

2.

Assess a class' subject-wise performance and filter out the best-performing classes and responsible teachers to acknowledge, creating a rewarding environment.

3.

Predict students' final assessment marks based on their performance data on the previous tests and pinpoint the students who may need special attention to perform well in their finals.

4.

Address the changes in the world to introduce dynamic subjects in your classes that talk about the world's hands-on problems along with the traditional syllabus.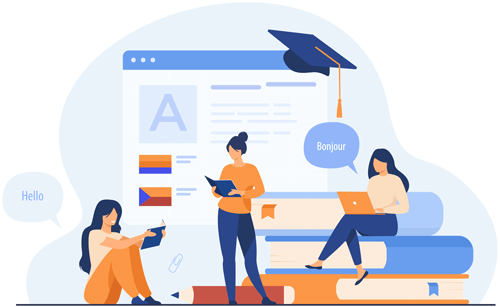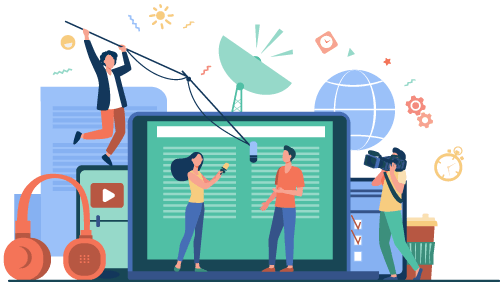 Entertainment and Media
Improve the user experience for the consumers of your content and provide them with personalized recommendations based on BinaryFolks' deep learning content analysis models.
1.

Analyze your client's watching patterns to recommend shows that may align with their interest using deep learning technologies.

2.

Provide personalized assistance to your customers in case of any disruption with the help of smart chatbots that use deep learning and NLP services.

3.

Compare the watching habits of your customers to previous subscribers and run targeted advertisements of products that they will be more likely to purchase.

4.

Generate multilingual subtitles automatically on the basis of datasets and speech recognition systems with the support of big data and NLP-like services.
Real estate
Optimize property listing by analyzing market trends in real-time, and structure the raw real estate paperwork into a structured and readable format to be fed into other AI services for the real estate industry.
1.

List your property dynamically on the marketplace to get the best value out of your asset by constantly monitoring the market for changes.

2.

Convert the unstructured paperwork of your real estate (ownership documents or mortgage paperwork) into a structured format.

3.

Install IoT platforms with deep learning technology to enhance the accessibility of your property so that it yields a high valuation.

4.

Evaluate historical real estate data for your region of interest to find out what time of the year are the property prices the lowest or highest to get the best deal.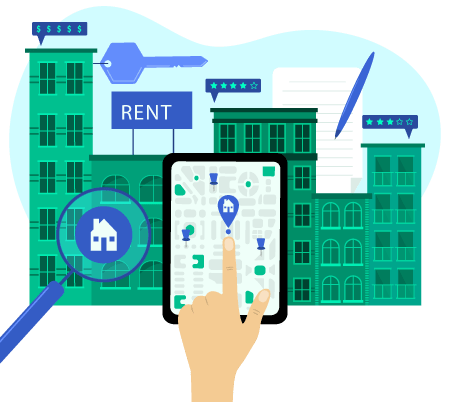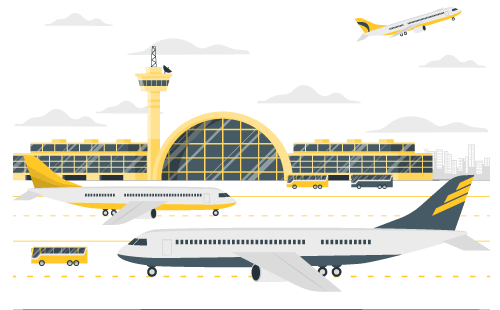 Aviation
Perform important observational use cases and train models with the use of deep learning and other AI-based services.
1.

Use deep autoencoders to report the health of an aviation engine and find errors by running sensor-based test cases.

2.

Identify various aviation vehicles by using high-tech computer vision services along with deep learning to perform real-time image processing.

3.

Speed up maintenance of aviation vehicles and save hours of manual labor with the help of CNN models like a borescope detector.

4.

Help the air traffic control to analyze large sets of input data and recommend each plane with specified routing for streamlined processing of an airport.
BinaryFolks' deep learning technologies
Our developers are equipped with state-of-the-art deep learning technologies that make it easy to process and implement artificial neural network services. Automate feature extraction and labeling of your business data with BinaryFolks' deep learning solutions.
Why Does Developing Your ML Software Solution With BinaryFolks Make For A Wise Choice?
Now that you know about artificial intelligence deep learning services, let's have a look at how BinaryFolks can help you as a custom deep learning development company!
Use your raw data to gain useful insights using BinaryFolks' deep learning solutions.
Most companies collect data without even knowing the value that it may hold. Most of this data is stored in an unstructured format which means it is really hard to perform any form of analysis using standard AI technologies. At BinaryFolks', we use deep learning models that can use ANNs to filter and label your company's raw data into structured insights that can directly benefit your business objectives.
Leverage the primary fields of artificial intelligence using BinaryFolks' deep learning and neural network services.
Although AI services can help you solve several bottlenecks of your business with their efficiency and accuracy most of these technologies still need some kind of human supervision in its standard format to function appropriately. With BinaryFolks' deep learning solutions, you can automate these AI ML and deep learning models to use neural networks that function very similarly to our brains and thus mimic human-like decisions to work in an unsupervised environment.
Discuss your deep learning model with our deep learning consulting experts.
Deep learning can be really beneficial to your company if you are continuously dealing with large sets of complicated data. With the help of ANNs and other DL services, the processing of unstructured data to automatically display interesting patterns can be fairly simple. Our deep learning consultants can help you out with any unique industry-specific questions that you may have, feel free to reach out to us for the same.
A deep learning model with fewer data points may return inaccurate results. Transferred learning can be a valid solution in case of data scarcity. These transferred learning algorithms work on pre-trained models that belong to a similar domain which can be customized according to the data of a specific business.
Deep learning can be simply defined as a subset of machine learning that uses three or more layers of artificial neural networks in an unsupervised environment. This helps deep learning to emulate the thought process of a human brain, which is learning with reference to relevant data points and examples.
Neural networks or to be accurate Artificial Neural Networks mimic the human brain's way of analyzing a problem and deducing a solution with the help of I/O layers along with multiple hidden layers. Deep learning can be referred to as an advanced version of ANN that uses multiple layers of neural networks that further evaluate a given problem.
Deep Learning as a service allows businesses to use cloud-based pre-trained deep learning models to leverage their business processes without spending a large amount on R&D. It enables businesses to structure their raw data to gain insights with the help of unsupervised multi-layered artificial neural networks.
Deep learning solutions make it easier for businesses to evaluate their business data. Compared to other AI models like machine learning where you need a professional to analyze and set guidelines for the training model, deep learning solutions can perform similar operations with no support whatsoever. This allows deep learning models to automatically structure the datasets and extract features.
Deep learning models can be directly applied to the raw unstructured data of your business. Along with this deep learning can perform analysis even on large and complex structured data sets. These data sets can be stored in any format including images, videos, and textual data. Deep learning can extract the required features and trends without any disruptions.
Yes, CNNs or Convolutional Neural Networks are popular deep learning models that work with the image recognition domain for analysis and evaluation. These networks allow deep learning models to perform pixel-level analysis of every image to point out any interesting trends or anomalies that might be insightful for the stakeholders.
Looking For Deep Learning Services?
Talk to the experts!