Visual data has become more important than ever for businesses across industries as interactive user experience gained popularity.
The question here can be, modern-day computers can surely make sense of the visual data, but so can we, the humans - right?
Sure, we can, but what we lack is the attention to detail and consistency that a computer can provide. At BinaryFolks, we provide cutting-edge AI-powered computer vision development services that use Convolutional Neural Networks (CNN). This enables a computer to observe the real world analogous to the way humans do.
It allows computers to capture and analyze visual data with absolute accuracy and consistency so that your company never misses any valuable insight. Our professional computer vision developers provide an array of services that will help you achieve your business goal. Let's have a look at what they are!
Computer Vision Development Services
BinaryFolks' image and video analysis systems analyze the visual data professionally. With methods like bounding box, object tracking, masking, and others we make sure to provide services where every single detail is accounted for and you get insights generated to fuel your business growth.
Image Recognition
Perform real-time analysis to find finer details out of an image. Use our computer vision solutions to identify objects, & patterns and organize them into structured sections for reference. Instead of looking at the picture as it is, do an in-depth pixel-by-pixel analysis to obtain insights that may be missed by the naked human eye. Use image recognition systems to improve the security levels of your organization, and scan & analyze every single person that enters your building.

Semantic Segmentation
Use semantic segmentation when dealing with pixels to identify every object present in the image. For example, installing semantic segmentation in your retail shops can help you keep track of your individual aisles and get notified automatically when an item is low on stock.
Our developers provide you with solutions that label every pixel of an image individually with the assistance of big data to make sure that every possible detail of an image data is captured and assigned a category.

Object Detection
Analyze multiple other factors of an image to help the machines get a better understanding of the conceptual summary with object detection. Use techniques like pose detection to analyze human movement and detect any suspicious activities in your organization. At BinaryFolks we provide custom computer vision solutions that help you add bounding boxes around the important objects that help the machines to evaluate the image beyond labels.

Object Tracking
Enable real-time video surveillance, or monitor pre-recorded videos for details using object detection. Detect activity in your store or organization to detect points of excessive crowding. Distribute services accordingly to maintain a proper environment within the organization. Our developers use big data and deep learning services to track objects in any visual data and classify them according to standard categories. They relate the objects' change between two frames and notify any anomaly if spotted.

Instance segmentation
Classify objects of the same class separately in a complex image with the help of instance segmentation. Scan pictorial medical reports to find underlying disease implications which might be missed by the human eye. Our developers use AI and computer vision to classify multiple instances of a similar class of object in an image separately. Further addressing them as two separate entities that share a common class.
Video Analysis
Structure your organization's unstructured data with proper metadata tags and object classifications to search through your videos with ease. At BinaryFolks, we provide you with computer vision services that help you track objects in videos and monitor their trajectories according to their class. In case a certain classified object is having an abnormal motion a notification is pushed about the unusual activity being detected. Detect traffic offenses by installing video analysis services in traffic surveillance cameras.

Visual Search
Search for similar visual content on the internet with the reference visual data you have. Our developers help you automate finding information about a piece of the image you don't know anything about. For example, add a "search-by-image" feature on your business app that allows users to search for products with image references if they don't have a way to describe what it is. With the integration of several previously mentioned AI/ML services, you can create many use cases that will help your business needs.

Optical Character Recognition
Extract important information from a complicated piece of visual data in the form of text or image objects. At BinaryFolks, we provide computer vision development solutions that help you transform all your physical documents into a digitally structured format that can be safely stored and easily formatted and filtered without being worried about the papers being lost or harmed. Collect and store all of your business-related invoices for every month in a secured database with proper metadata tags to be accessed at any time.
Computer Vision: BinaryFolks Industry Expertise
Computer vision has been serving several use cases across almost every industry today. Our developers have launched solutions for an array of industries using modern computer vision technologies. Let's have a quick look at some of them!
Agriculture
Monitor the crops and livestock on your farm remotely all throughout the day with the help of our computer vision solutions:
1.

Track & report pest control and overall plant health by using object detection and image recognition protocols.

2.

Use computer vision technologies to divide your land into optimal sections with the help of image segmentation to gain maximum profit from your yield.

3.

Closely monitor livestock behavior & track abnormalities to make necessary changes in their living habitats for better productivity.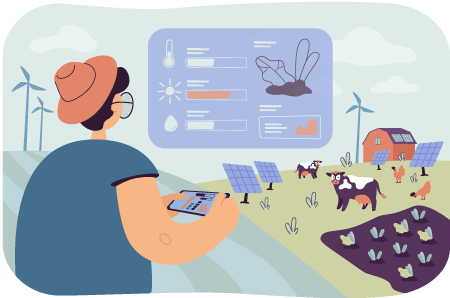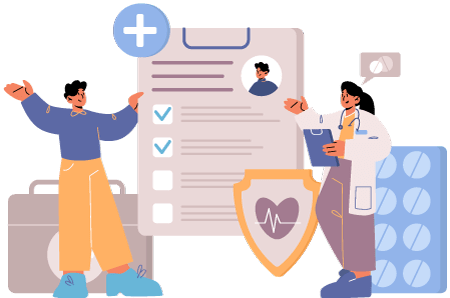 Healthcare
Render organ images and find anomalies with ease using our AI-backed computer vision development services:
1.

Pixel-level analysis on medical X-rays and MRI scans to ensure no detail is missed due to human error.

2.

Full body analysis to find cancer-prone tumors efficiently as they may be missed at an early stage because of a smaller size.

3.

Increase the accuracy and reduce time spent on pathological inspections of surgically removed body parts.
Finance
BinaryFolks computer vision development aims to set up high-tech security systems with multi-level access protocols to:
1.

Improve the KYC verification process by speeding up the image processing services.

2.

Strengthen security protocols with the use of OCR and image recognition protocols in a fintech establishment.

3.

Automate the documentation of paperwork and other unstructured data with the help of computer vision solutions.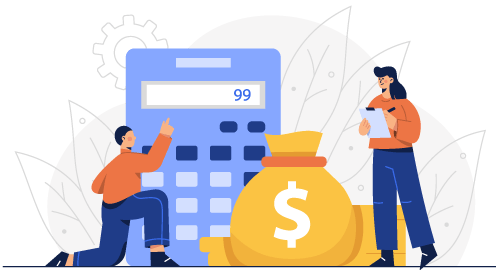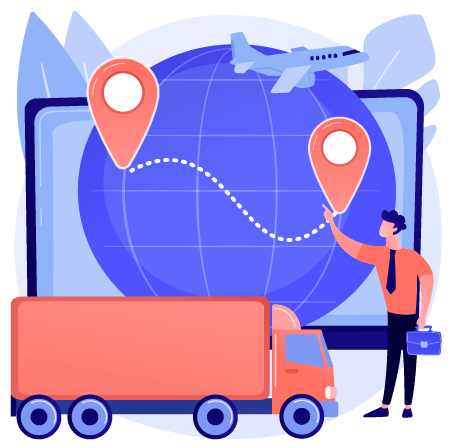 Transport and Logistics
Automate the flow of traffic in real-world scenarios with the implementation of our computer vision-based transport solutions:
1.

Autonomous vehicles use computer vision to understand their surroundings in real time for seamless performance.

2.

AI-based traffic signals which use computers are used to regulate traffic effectively in contrast to traditional time-bound signals.

3.

AI-enabled parking spaces allow an easy parking experience for drivers at any point of the day.
Retail E-commerce
Optimize multiple aspects of a retail business such as inventory and efficiency with the help of BinaryFolks' computer vision development solutions:
1.

Automate the checking-out process to avoid unnecessary crowding within the store and provide the customers with a smooth shopping experience.

2.

Detect product placement to make sure the items are organized to spread the crowd evenly throughout the store while maintaining proper aisles at the same time.

3.

Detect suspicious activities with computer vision services to improve the security standards of your business.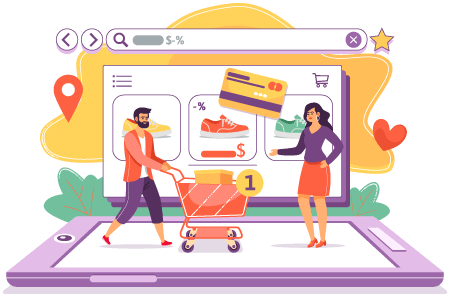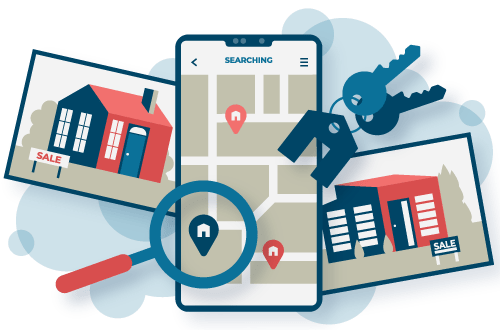 Real Estate
Enhance the standard of your real estate property with AI technology backed up with our computer vision protocols:
1.

Analyze the machinery regularly to schedule maintenance when necessary.

2.

Use computer vision methods to create structured V-tours that provide a detailed description of your property for the buyers to increase your listing visibility.

3.

Install multiple computer vision-based AI services to monitor activities outside your property to detect any abnormal activities.
Techstack
Our computer vision developers provide professional AI-based solutions to address your business needs. We are equipped with cutting-edge technologies to help you implement computer vision services in your organization without any hiccups:
Why Does Developing Your Computer Vision Solution With BinaryFolks Make For A Wise Choice?
Now that you know the nitty-gritties of computer vision and how to make the most of it, let's have a look at what makes BinaryFolks the right match for your computer vision needs.

Install and manage multiple computer vision services from our one-stop interface solutions
Computer vision can have multiple use cases in a single section of an organization and it can produce a large amount of data very quickly. Analyzing all of it might be a challenge if your organization has multiple sections that use several computer vision services.
Our computer vision developers can create customized dashboards that display all the necessary insights specific to your business needs.

Make archiving your physical business data in a structured format easy
With large amounts of unstructured data being generated in every business, there are several valuable insights that may be missed. At BinaryFolks, we provide custom computer vision development services that enable users to store important physical data like business records, invoices, and pictorial business insights in a structured way.
Our computer vision developers help in sorting and archiving this data with proper metadata labels so that it can be easily accessed as and when needed for your business interest.

Get professional-level guidance from our in-house computer vision consultants
Getting started with an AI project may sound like a complicated task especially when you have no prior knowledge of the field. With BinaryFolks' computer vision, you can confidently discuss all of your computer vision needs from your personal perspective. Our team of computer vision consultants will provide you with complimentary discussion sessions to understand your business requirements and add their touch of expertise to make the perfect computer vision model for you.
With the expanding market of AI and the increase in the number of practical use cases for computer vision, the industry definitely has a bright future ahead of it. With big companies like Amazon, Intel, Netflix, and Nvidia showing interest in the computer vision industry, it has become one of the most successful subcategories of AI/ML technology.

This is mainly because computer vision models offer one of the most versatile use cases compared to other AI/ML services which expand across multiple industries.
Deciding on a specific number for a computer vision project may seem difficult for any computer vision company because it may vary due to multiple factors. However, the primary factor is always going to be the size of your company and the number of places you choose to install the computer vision services.

Other than that, the specification of the machinery you choose to install will also affect the budget. For example, if you opt to install higher-end area scan or line scan cameras then the budget will be higher than what people may normally tell you. The frequency of the number of maintenance runs is also something to account for when deciding on the budget.
Machine vision can be considered a sub-part of computer vision. As machine vision needs the help of computer vision to complete some of the practical tasks. Computer vision is designed to gather details about all the possible factors in an image whereas machine vision is designed to draw quick insights and make faster decisions.

Another factor is that computer vision can be operated independently and does not need a dedicated image-capturing system. It can be fed pre-clicked images and it can still analyze the contents efficiently. Whereas machine vision needs to be part of a larger system with a dedicated image-capturing feature.

Looking For Computer Vision Services?
Talk to the experts!