Machine learning has become extremely popular to capitalize on the data that a business produces. You can set up a wide variety of customized machine-learning models based on this business data. These models can help you find some interesting insights that can help you optimize your business' bottlenecks. Our machine learning developers can help businesses to streamline their workflow, collect important data, predict future needs, and reduce the company's overall expenses.
At BinaryFolks, we deliver advanced AI solutions to meet the business requirements of our clients. Our expertise covers both traditional supervised learning techniques, such as regression and classification, and innovative unsupervised approaches like clustering and dimensionality reduction in the field of machine learning development services.
BinaryFolks' machine learning development services
We offer a range of AI services, that include cutting-edge machine learning models to help in leveraging your business processes.. From creating a customized model for your business optimization to extracting the necessary data to understand your customer's needs, BinaryFolks' machine learning services can assist you in streamlining your business workflow:
Deep Learning
Mimic the human brain with the efficiency of a machine to get assistance with your day-to-day business requirements. It's like having an advanced version of Siri to provide assistance with your business needs. Speed up the training process and improve the scalability of your deep learning models with the help of cloud computing services. Our ML developers provide solutions using multilayered neural networks that help you extract the most important details out of your stored structured data.
Predictive Algorithms
Analyze your previous business data with supervised learning solutions to predict future demands or issues and set up models to handle them with zero disruption. For example, analyze multiple inventory shortage reports across the preceding years to understand the supply and demand trends of your business. Manage your inventory accordingly to maintain a smooth workflow. Our developers can help you train similar machine-learning models to help you manage these disruptions with minimal human assistance.
Data Mining
It might not be possible for every business out there to have structured data ready to be processed. Use BinaryFolks' machine learning services that assist you with transforming raw business data into a structured format using various clustering methods. Label your way out of the corporate cache and obtain insightful business intel. For example, mine the important business-oriented emails out of the thousands of irrelevant emails you receive every day with the help of trained data mining models. Label and organize them into sub-classes based on separate business objectives. Analyze the data to automatically generate interactive dashboards to share with your co-workers.
NLP Solutions
Leverage your tech's human language recognition capabilities with the help of machine learning's supervised data analysis methods. Our machine-learning solutions can benefit businesses across multiple industries to interpret the human language to gain insights. For example, set up a speech recognition model for your business that uses NLP services and machine learning. This model can use ML to continuously absorb and analyze the user-generated content to interact more effectively with your clients in the future. At BinaryFolks, we use machine learning solutions across multiple industries to implement NLP services like sentiment analysis, text summarization, smart data extraction, and speech recognition.
Computer Vision Assistance
Use machine learning to identify patterns and pixel-perfect details from your business' visual data. At BinaryFolks, we provide ML solutions that can help your business use the majority of your visual data to train models or to look for interesting patterns that can be used as insights for further optimizing the business. For example, set up a cancer detection model that can study thousands of skin cancer patients with the help of machine learning and computer vision to predict symptoms of skin cancer in future patients. Our developers have launched multiple ML solutions that use computer vision services like image recognition, object tracking, visual search, and others to help businesses capitalize on visual data.
Our approach to machine learning projects
Many companies may hesitate to start working on a machine learning project for the first time but trust me…It's worth it! You may be unsure if you have the right data or not, or whether your business goal has a proper ML solution, to begin with. BinaryFolks' machine learning experts will help you clear out all of this confusion with our one-on-one consultation to help you design the perfect machine learning service for your business. Here's how we do it!
Discuss your business problem with our machine learning consultants under an NDA (Non-Disclosure Agreement) to find out what would be the most optimal ML solution for your business needs.
Once we have decided what your custom machine-learning model will look like, we will start collecting your business data. In case the necessary data is absent, we will spend some time framing a data-collecting model so that we have sufficient first-party data to work with.
Once we collect all the necessary data that we need we start working on training the machine learning model with reference to your business data. While planning the development we set milestones based on the project requirements and keep our client posted about the progress.
After the model is completed we invite our clients to test the model and make sure they are satisfied with the way it performs. Finally, when all things are good to go we proceed toward the final phase of our project.
04
Model Integration and Assistance
We will assist your company to adapt and integrate the new custom machine-learning model into your system. We provide post-implementation assistance to our clients as well. Additionally, you can always get in touch with us for any long-term assistance, we will be happy to help you out!
Machine Learning Technology
Our machine-learning developers have mastered a wide range of cutting-edge tools to ensure our clients receive the most optimal solutions for their business needs.
Our industry-wide machine-learning solutions
Machine learning can be useful across multiple industries as long as you have the data for it to work with. Our developers can develop unique machine learning training models that can process your business data regardless of its structural status.
Finance
Optimize your fintech business model to predict market trends and enhance multiple security layers with BinaryFolks' machine learning development services:
1.

Predictive analysis and data mining solutions can forecast stock market trends which will help you stay ahead of your competitors.

2.

NLP and deep learning services can help you personalize the customer experience by making chatbots interactive and human-like.

3.

Get assistance with the accurate valuation of an asset using machine learning solutions like data mining and deep learning.

4.

Perform background analysis on your clients to check credit scores and background to minimize fraud risks.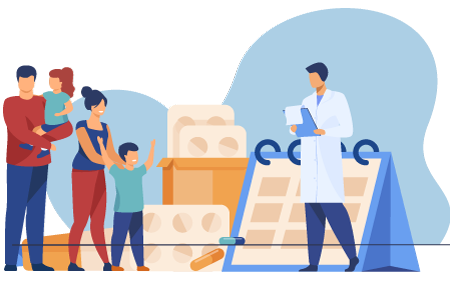 Healthcare
Help your medical professionals to provide effective healthcare assistance to patients along with speeding up the medical research bottlenecks:
1.

Machine learning models based on previous medical records can help nurses ask relevant questions to patients about their problems.

2.

Analyze surgeons' movements and other insights to train robots that can perform medical surgeries with absolute precision without years of experience.

3.

Speed up your organization's drug discovery process by using all of the pharmaceutical data to perform analysis for any newly discovered disease.

4.

Predictive analytics can track previous medical phenomena to predict any future outbreaks and prepare for them accordingly.
Logistics and supply chain management
With BinaryFolks' ml development services optimize your company's inventory management and logistics with improved accuracy and consistency:
1.

Predict an increase in demand for specific products during a specific part of the year based on previous years' data.

2.

Install robots trained with machine learning models that are aware of your warehouse's layout and can assist you with the heavy lifting.

3.

Optimize your supply chain by suggesting appropriate routes for the delivery trucks to avoid traffic and save shipping time.

4.

Apply quality control protocols with the use of computer vision and machine learning to make sure the consumers don't receive any damaged products.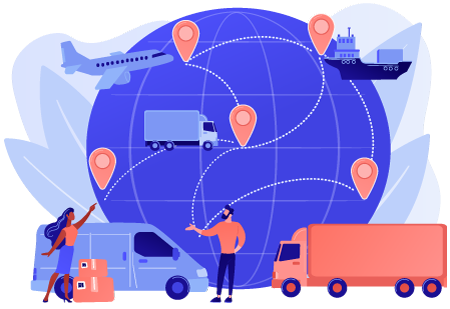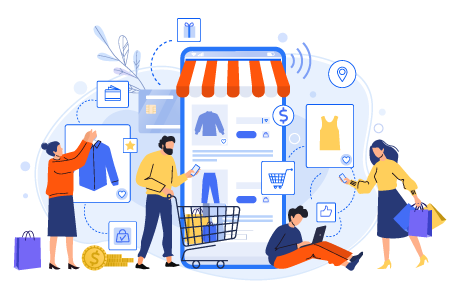 Retail
Analyze customer behavior across multiple situations to find out the business model that yields you the maximum profit using our ML services:
1.

Manage inventory items based on the previous demand surge datasets to avoid items from getting out of stock.

2.

Run targeted ads to your regular customers to inform them about any relevant offers or new products among the genre items they generally buy.

3.

Change the prices of your products dynamically to make sure the customers pay the appropriate price based on the market changes.

4.

Computer vision-backed ML solutions can monitor suspicious activities within your store with the use of pose detection technology.
Education
Leverage a student's overall learning experience along with the teachers' efficiency while handling a class with the help of BinaryFolks' machine learning development services:
1.

Help your students to work on their specific weak areas by analyzing their previous records using machine learning solutions.

2.

Speed up the assessment review process to help the teachers save time instead of marking every page individually.

3.

Evaluate test results to find out which students have the concepts clear and which students need extra attention to ensure an overall satisfactory performance in the class.

4.

Implement predictive analysis models to find content that will be more engaging to your students.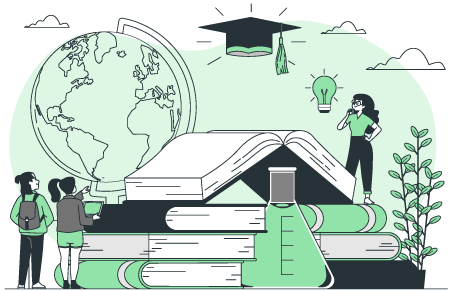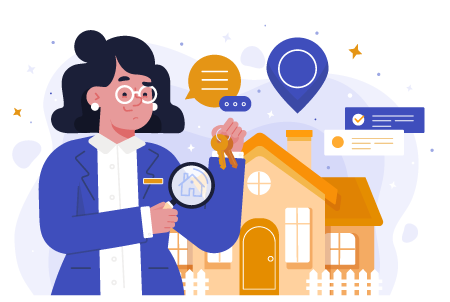 Real estate
Assist your clients to construct buildings efficiently, list their property optimally on the market place and avoid unnecessary brokerage fees with our machine learning solutions:
1.

Dynamically list your property to make sure you get the appropriate value while being more attractive with the price to the customers compared to your competitors.

2.

Get machine learning-based purchase recommendations instead of relying on a broker to avoid paying unnecessary commissions.

3.

IoT devices that use machine learning, NLP, and computer vision algorithms can assist your clients with day-to-day quality-of-life upgrades.
Why Does Developing Your ML Software Solution With BinaryFolks Make For A Wise Choice?
Now that you know how machine learning can help you automate your industry-wide business needs, let's have a look at how BinaryFolks can be your perfect machine-learning partner.
Make your business efficient like a beehive with the AI assistance we provide.
Mold your unstructured data scrap into valuable business insights with BinaryFolks' machine-learning solutions.
Raw unstructured datasets are like uncut diamonds that your company generates every day. This data when labeled and analyzed properly can give you some interesting patterns that can directly benefit your business goals. However, it is not easy to convert large unstructured datasets into compact informative structured insights. At BinaryFolks, we provide our clients with custom training models that can process your raw business data to mine out intent-aligned insights.
Use BinaryFolks' professional insights to automate the bottlenecks of your business and reduce major overhead costs!
With methods like deep learning, predictive algorithms, and data mining, our machine learning developers can help you extract necessary data and design machine learning models. This can help you to streamline workflow and solve the bottlenecks of your business to eventually reduce overhead costs. At BinaryFolks, we create machine learning solutions that are unique to every business' data and requirements to provide our clients with a personalized and self-visioned machine learning solution across a wide array of industries.
Discuss your industry-specific business needs with our one-on-one machine-learning consultancy services.
Machine learning projects may sound complicated at first. You may come across various questions.
What if I don't have the appropriate data?
What if the training cost is too high?
What if my vision does not have a valid machine learning service to be based upon?
Don't worry! Being a seasoned AI ML development company, we at BinaryFolks provide our clients with one on one machine learning consultation to make sure they have a detailed understanding of the project before they start investing in it! Our machine learning experts will discuss your business requirements and help you roadmap your ML model tailored according to your business niche.
Machine learning can be implemented within any business that needs training models to optimize certain business aspects. The main factor to keep in mind is that you as a business owner should have a vision of what you want out of your data and make sure you have relevant datasets available to execute that vision.
If these two factors are accounted for it gets easier for a machine learning development company like us to understand your business goals and suggest appropriate suggestions to guide you in the right direction.
The amount of data required may vary according to your specific business goals. The main thing to keep in mind is that we need data points that are evenly distributed across multiple classes for which we are training the model. Data quality is always much more important than data quantity.
Let's take a hypothetical situation. If you have a dataset with just 100 data points, and they are evenly spread across let's say 25 points each across the 4 classes you want to build a model on. And you have a dataset with a million data points but it has an uneven distribution of data points. In that case, the prior ML model will be more reliable.
Machine learning generally works with structured data to find valuable business insights. Even if your data is unstructured ML can help you with labeling it appropriately before analyzing it. The main types of data that ML solutions base their training models upon are numerical, clustered, textual, and time-based data.
Looking For Machine Learning Services?
Talk to the experts!