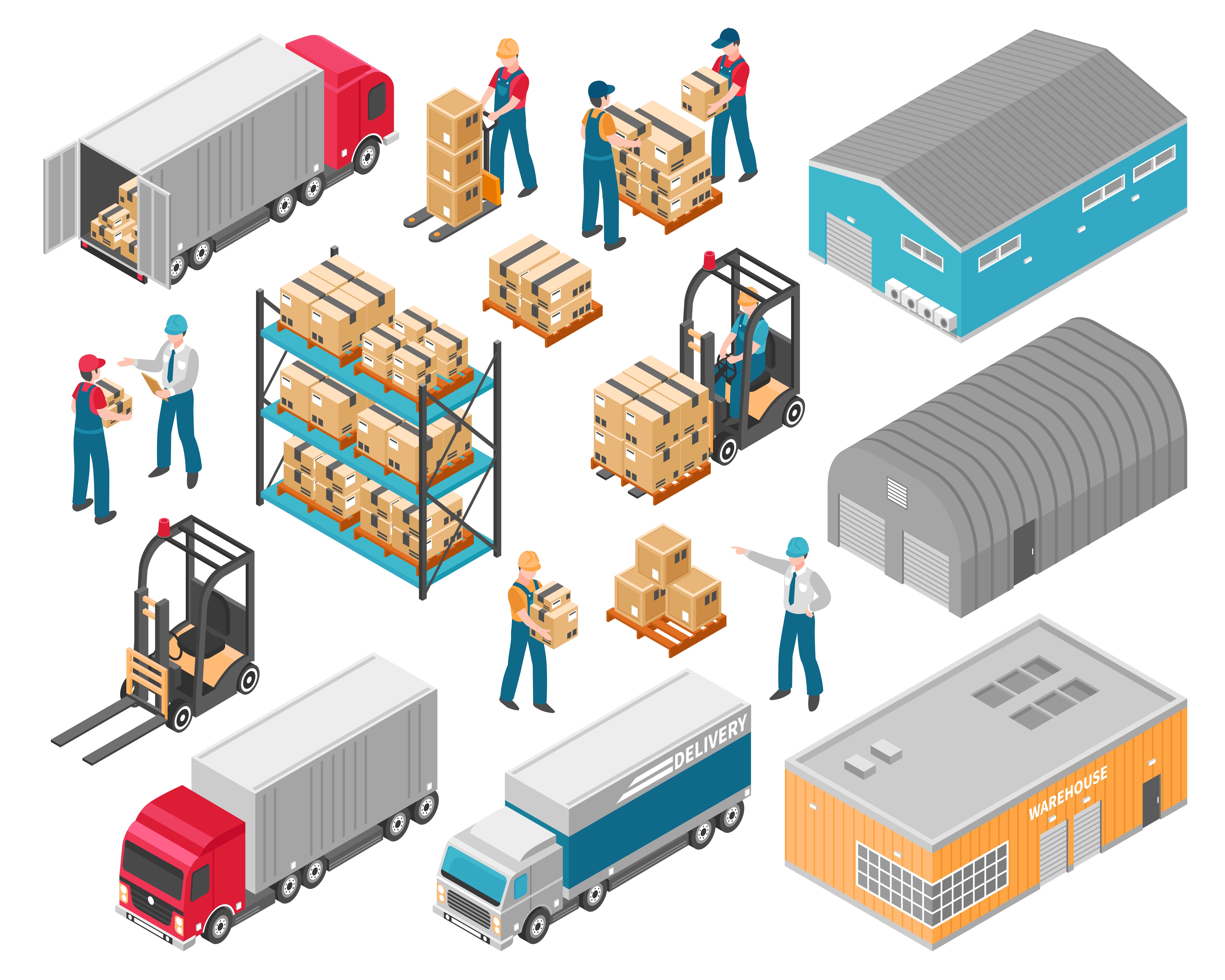 "Of course we can offer you what you're looking for! Give us a moment and we'll grab it out of the warehouse." followed by "We are extremely sorry sir/ma'am, it seems like we're out of stock." within a matter of a few minutes!

Does that sound familiar? Yes, I bet!

You have invariably found yourself in a similar situation at some point of time, either as a customer or a business owner.

Either way, you must be knowing how 'out of stock' updates can disappoint a customer, affecting customer's loyalty and sales.

If you're making do with an inefficient inventory management process or worse, documenting inventory quantities in pen and paper or maybe using Excel spreadsheets, avoiding human errors can be as difficult as killing Thanos, to say the least!
On the other hand, if you deploy a smart warehouse management system minimizing manual touch points to a great extent, the warehouse operations associated with your ecommerce business will automatically get organized, monitored and speeded up seamlessly.

If you are not quite sure if a warehouse management system really walks the talk, here's what the numbers have to say! According to a recent study, powered with a warehouse management system you can reap a 25% hike in productivity, a 20% increase in space usage and gain 30% better efficiency in terms of stock usage.

To add to it, 36% of the supply chain experts confidently state that an optimized inventory management system is very central to their analytics initiative for balancing demand and supply.
Challenges and Solutions of Warehouse Management

Now that the words and numbers have done their job, it's time to get into the real-life warehouse nitty gritties. Let's have a look at some of the struggles that manual warehouse management has to deal with and how a dedicated software can resolve those!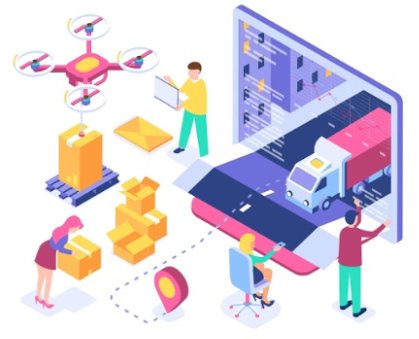 [1] Inaccurate warehouse inventory count causing constant worry?

One of the most common problems in manual warehouse management is human error in inventory counts. Be it initial counts, daily inventory counts or errors in regular order picking- all of these errors accumulate over a period of time, finally leading to puzzling gaps in inventory calculations!

How about replacing human error with system's accuracy?
Implementing a sophisticated warehouse management system which is fed with activity-specific working knowledge, can efficiently collect and process information from each of the interconnected steps associated with the business procedures starting from 'inventory analysis' to 'packing & timely delivery', and maintains accuracy throughout the completion of the process.
Tracks down inventory discrepancies at the time of a count and keeps a record of unavailable / misplaced items without delaying the entire process.
[2] The fault in the warehouse design!

The design of a warehouse can either make or break your warehouse operations. While a smart design suiting your unique workflow can add value to your system, a random design can take a toll on the accessibility, leading to increased operational cost and decreased productivity.
Switch to an efficient warehouse architecture!
A quality warehouse management software can present an efficient warehouse layout allowing fast and easy pick up for the most ordered items while storing the less ordered/ uncommon items at the backside so that they don't unnecessarily block the way for collecting the popular ones.
Using a warehouse management system also curbs difficulty in picking up the items lying even in the furthest corners of the warehouse with the help of radio frequency and voice directions, by saving both time and efforts.
[3] Unplanned inventory placement invites obstacles galore.

Rightly placed inventory can effectively facilitate inventory management as well as smooth execution of overall warehouse operations. Even though at the starting of a business the inventory location seems to cause no apparent problem, over time as newer products are added to the inventory, space availability begins to raise the red flag. Eventually, the space crunch slows down the operations to a considerable extent, giving rise to several corresponding issues in supply and delivery.

Plan your inventory location, don't let the clutter control your costs!
Automating the warehouse management system allows organization and even re-organization of inventory placements as and when required, solving the space issue by arranging space for new inventories without harming productivity of the existing inventories.



[4] Order picking operations taking forever to complete?

Picking is a critical activity associated with warehouse management as there are often exceptions in the system- finding an approved substitute for a product, identifying a damaged/ wrong item in an order, to name a few. Such exceptions, if not recorded properly, disrupt the entire record of the inventory. Since there's a constant push to gratify the customer with on-time delivery, the day-to-day tasks performed and decisions made are often done in a haste, increasing chances of errors.

Upgrade to a quicker picking operation, welcome smart digitization!
A smart inventory management system auto-records each of the unavailable, damaged, excess or substitute items daily, maximizing transparency in the inventory record. So, you don't need to waste hours paying scrupulous attention to this mundane chore, trying to normalize a stack of unbalanced inventory sheets at the end of a week or month!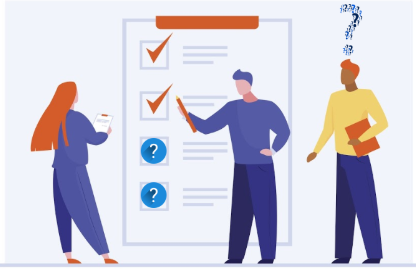 [5] Difficulty in keeping pace with quality control?

In a large number of businesses, there is no distinguished layer dedicated to quality control i.e. workers who supervise quality control are involved in critical business operations like picking orders, packing and shipping. As a result, the errors do not get logged at all.
Go digital to score high on quality quotient!
A quality control function built within a well-developed warehouse management system accurately records vendor activities, keeps a check on stock rotation and minimizes the requirement of manual processing of items in the warehouse. Thus, with strict quality control enforced, the entire process of warehouse management provides nothing but explicit outcomes.



[6] Having a tough time communicating with logistical chains?
Constant communication with the logistical chain has a direct impact on productivity. However, it's a real struggle to get the supply chain decision makers on the same page to make strategic decisions regarding various aspects of the warehouse management.

Opt for system-driven communications!
Keeping in touch with logistical chains becomes easier as the warehouse management software takes over the task of sending and receiving emails along with set follow ups without any need for you to stick to it religiously. To add to it, the software can also help you with factual decision making based out of real-time operational data!



[7] Redundant processes doubling the pre-set timeline?

Repeated execution of the same processes result in a drastic increase in your labor cost. Whether it is a 'pick ticket' or 'cycle count', all of them need to pass through a number of channels, involving a lot of time as well as resources.

Try a digital solution to kill both birds with one stone!
Introduction of automation in inventory management compresses the redundant processes to the highest possible extent, e.g. - by replacing the lengthy pick ticketing procedure with a barcode scanning system, both cost and human resource is saved. Not just that, a fitting warehouse management system can bring in digital enhancements to your way of managing purchase orders by bringing all relevant information (e.g. - pick list, UPC & SKU code, location etc.) at your fingertips, at one go, eliminating repetitive cycles.



[8] Product damage affecting warehouse operations?

Maintenance is often looked after as a minor factor in warehouse management, imposing reactive maintenance as the only measure when it comes to damage control. However, this ineffective way of maintenance not only increases the chances of product damage, but also contributes to a significant cash drainage due to lack of prevention.

Keep damage at bay with preventive maintenance!
A warehouse management system deploys preventive maintenance and so, your inventories are examined periodically, preventing any kind of product damage/ process failure from occurring.
[9] Gratifying customer expectations stressing you?

With each of the e-commerce businesses trying hard to stay ahead of the rest offering striking benefits to the customers, the customers' expectations have levelled up simultaneously. Be it 'fast shipping' or 'advanced delivery service', 'easy returns' or 'satisfying customer service'- all of these factors demand equal attention. In such a scenario, ensuring there is no shortage of inventory, avoiding delays in delivery, preventing out-of-stock updates etc. are no more alarming, they are burning problems!

Let the digital enhancements stand up to customers' expectations!
While donning multiple hats can be a real task for you, a sensible warehouse management system ensures none slips in between! The software optimizes execution of the chain of tasks starting from 'managing purchase orders' to 'shipping on time', to ensure the right inventory is present at the right location just at the right time, to live up to customer's expectations.
[10] Facing trouble handling fluctuations in demand?

Customer demand is highly volatile in nature, as it is influenced by an array of factors- seasons, state of economy at that instant, weather, to name a few. While a sudden global financial crisis can abruptly bring "customer's purchasing power" down by several notches, festivity contributes to their zeal to shop. Thus, determining stock becomes critical and often causes a heap of products to lie idle in the warehouse due to hasty decisions.
Allow AI-based strategic decisions to do the stock-talk!
With an advanced warehouse management system strategic decision-making becomes a cakewalk, as it comes straight out of timely and accurate information compared with records from several past years, leading to strong forecasts on consumer's demand.
Off The Shelf (OTS) Vs. Custom Warehouse management System
Now that you know how a solid inventory management system is capable of uplifting your business growth, you must have already started planning (or maybe, even opened a few tabs already!) to get an efficient inventory management software for your business? Hold on a minute! Before you settle for just any warehouse management system, it's important to verify if it's the right tool to serve your intended purpose. The question here is, should you opt for an off-the-shelf (OTS) software making rounds in the market, or do you need to invest in a custom warehouse management software?
Let's figure out which software can benefit you the most!

[1] Do you want scalability in your warehouse management system?

An OTS software is designed to cater to several businesses requiring digital help with warehousing and thus, prioritises a common need. For example, if your specific warehouse demands to scale up order dispatch activity to fulfill a new mega-deal, hard luck with that!

Whereas, a custom software is built to serve your core business goal and hence, it can easily scale any particular segment of your software.

[2] Want your software to adapt to industrial trends influencing your business only?

OTS will disappoint you then. Because an OTS software puts the needs of the majority of businesses using that software at the frontiers. So, generally an OTS software would not deploy a particular business trend unless there is a common demand from its community of users. However, a custom software implements the trend that solely interests you and doesn't depend on what impacts other businesses.
[3] Do you mind having junk features in your software which some other business requires?

Probably not! But an OTS being a ready-made software, consists of a fixed set of features, which means, there are quite a few excess features which your business might never need, yet, has to encounter in your day-to-day activities. On the other hand, a custom software is your no-fuss solution, where you tick the features that's essential for your business process. Want a smart barcode scanning system? Check! Don't require multi location management since you want the warehouses to operate single-handedly? Uncheck! It's that simple.



[4] Would you like to fit your workforce in some other's workflow?

Because, that's what an OTS will offer you since it deploys a generic workflow to serve the entire community of users! Suppose your business is established entirely online and your workflow has nothing to do with omni-channel shipment. But, omnichannel shipment being a common part of other's workflow, would be implemented regardless of how compatible your workflow is with that feature.

But if you want to fit your human capital in your very own unique long-practised workflow rather than someone else's, then a custom warehouse management software will be your go-to solution, providing you a reasonable set of features to satisfy your custom business needs only..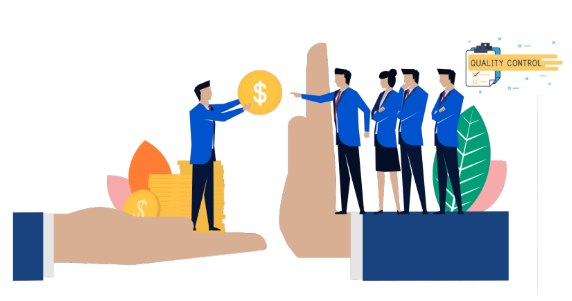 [5]

Would you compromise quality for cost?

Apparently, custom software development demands more time and higher cost compared to OTS, as it comes off as a compact software containing every feature as per your requirement. However, after using an OTS for some months or even a few weeks, requirements of additional features come up eventually. To get the work done, the OTS then needs to undergo sudden modifications causing interruption in ongoing business processes without any notice, adding to significant delay. Also, the OTS mostly has no provision for modification unless the feature you want to incorporate serves its entire community of users. Hence, you need to purchase and run multiple softwares simultaneously, crossing your budget and draining your time.

For example, what if you want your inventory management software to generate sales reports in several forms like sales per product and its type, per product and customer/ customer group, product units in your warehouse and its current stock value etc. along with a sales summary, and the OTS offers you only one or two of such reports. Would you settle for such half-hearted reports because of the OTS charging you less, or invest a few bucks more in custom development to get a holistic solution instead? Choice is yours!



[6] Are you willing to waste time teaching your workmen to use a technology they don't have an idea about?

Asking, because an OTS will require you to do so! Being built using a generic tech stack suggested by the majority of its users, OTS makes your employees learn what's convenient for the rest, without considering the solution which will be easier for your workforce to get started with.

On the contrary to that, a custom warehouse management system, the developing company sits with your employees to discuss what technology they are used to, in order to implement functionalities entirely aligned with their convenience.

Last but not the least,



[7] Would you mind letting go of your USP?

Since an OTS software is sold to several businesses, it doesn't take into account a technique or business method specific to your business. Thus, you need to give up that 'secret sauce' technique as you opt for an OTS! .

In case that doesn't sound like a great idea, you have an alternate here- a custom developed warehouse management system! Since a custom software is built with your custom workflow as its backbone, you can keep your USP instact, without missing out on your competitive advantage.

You may also read: 5 symptoms your business needs custom software development

That's about it!

Warehouse management system is that necessary evil you have been in search for so long, to manage your complex warehouse operations. Every business excelling in the warehouse management is aware of that already and voila! now you know about it, too!

Now that you have a 360 degree idea of the potential of a custom warehouse management software application over an OTS solution, it's time to get your desired features listed as the first step towards welcoming the game changer in business!