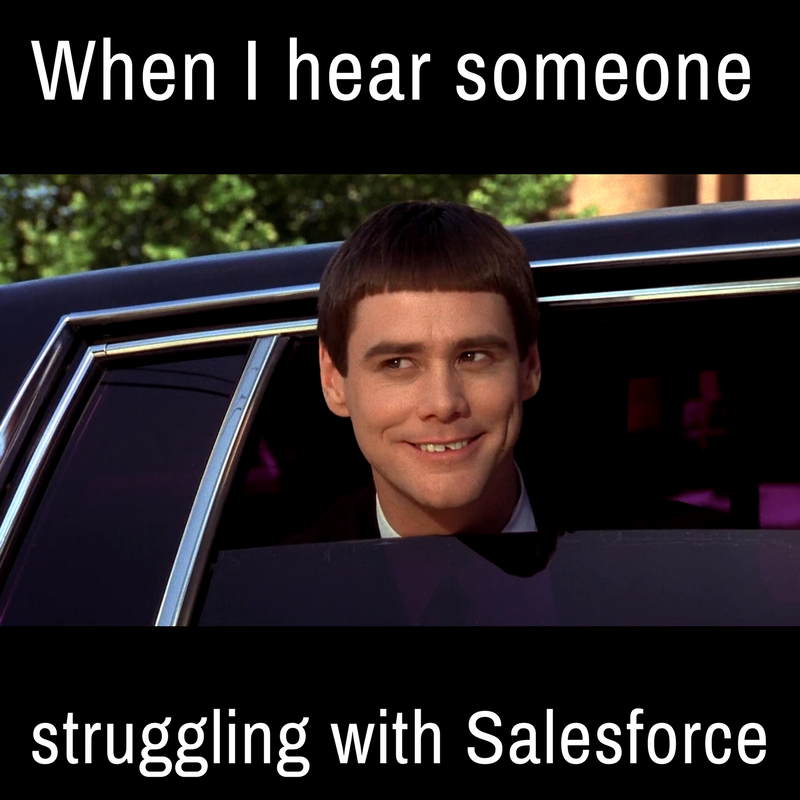 Without customers, a business stands nowhere. To make sure your business gets all the exposure and climbs the pinnacle of success, just having satisfied customers is not good enough anymore. You need to create fans! A custom CRM is the first step towards this! We, in this article, will explain why every business needs custom CRM. We also discuss the different types of Custom CRM solutions and what features every CRM must have. Lastly, we leave you with a cost estimation for developing a custom CRM.
"There is only one boss. The customer. And he can fire everybody in the company from the chairman on down, simply by spending his money somewhere else." -Sam Walton
When a business is just starting off, we don't expect it to acquire a huge number of leads immediately. So, maintaining an excel to keep a track of the customers seems fine then. But as you prosper, your customer directory keeps getting bigger and keeping a track of it in excel keeps getting harder. This is when you should think about adopting a CRM software.
Gartner predicts that by 2021, CRM will be the single largest revenue area of spending in enterprise software.
We don't want to bore you with an explanation of what a Custom Relationship Management software is because, duh! You obviously know it! You might be thinking, there are thousands of off-the-shelf CRMs and you can find the best with one google search. So, why anyone in their right mind would want to spend significant money developing one?
We will straight jump into why we recommend "Customizable CRM for your business vs Off-the-shelf CRM".
Build your own CRM vs off-the-shelf CRM :
[1] Custom built according to your business needs
With off-the-shelf solutions, you have to accept every feature, every functionality that comes along whether you need it or not. This is because these pre-built CRMs are developed in a way that they can serve all businesses universally. The needs of your business are not taken into consideration.
A custom CRM on the other hand can be packed with only the unique functionalities that one's organization requires. So, it is more personalized and a whole lot of less cumbersome.
With off-the-shelf CRM, another challenge is customization, i.e. adding some features or re-building some features. Then that will need to be custom coded. Analyzing the structure of a CRM and then custom coding it for certain functionalities will not only have hassels, but will also cost you ample money and time.
And trust me, it will take less money and time hiring a software company to develop a CRM from scratch than hiring someone to help you customize an off-the-shelf CRM.
[2] No extensive learning curve
Salesforce, Zoho, SAP, all these companies provide off-the-shelf CRMs that can be used on the basis of a one-time or recurring fee. The first issue that arises with these commercial CRMs is that it takes a good amount of time training the employees and getting them habituated with the software.
So, even after deploying the off-the-shelf CRM, you'll still have to train all your employees to adapt to the new functionalities. With a custom CRM, as it is built in accordance with your needs, your employees will be familiar with the functionalities and can adapt to it with minimal training.
[3] Integration with other internal systems
In order for businesses to run smoothly, CRM needs to be integrated with other internal systems of the business. If two or more systems talk to each other, it not only saves time but also maximizes productivity. But, readymade CRMs have limited opportunities when it comes to integrating third-party apps and services.
Integration with third party services and API for custom CMS is much easier. The software development company can also create APIs that helps your CMS communicate seamlessly with your other applications, thus creating a CMS with your desired business-specific integrations.
[4] Scalable and flexible
If you are a small business and wish to remain small, you wouldn't need a custom relationship management software. But if you wish to grow your team over the years and expand into different markets on a global level, scalability of your CRM will play a major role.
With an off-the-shelf CRM, scalability means a whole lot of money, sometimes even per user basis. But with custom CRM, even if you started with a 100 team members, scaling up to a 1000 means scaling up the infrastructure and that doesn't add much to costs.
Also, with developing a customizable CRM for small business, even if you start with lead and sales tracker, but want to extend to inventory management in some years, that's possible. So, custom solutions are flexible and scalable in all ways.
[5] Secure
Custom CMS is much more secure as they are hosted on the cloud or the company server where only you have access. But for readymade CRMs, the servers are the third party's, so, source code and system rights are theirs. If you hire a reputable and experienced web development company to build your custom CMS, you're unlikely to face any sort of security issues.
[6] Lastly, a competitive advantage
Building your own CRM means a competitive advantage as no one except you have access to your CRM. It is unique to your business and integrates with every service and software that would help your business run smoothly.
Convinced why every expanding business needs a custom CRM? Awesome! Let's quickly take a look at the different types of CRM and some crucial features that every CRM, irrespective of whether its bespoke or readymade, should have in the next two sections.
Types of Customer Relationship Management Software
[1] Operational CRM
Any sort of CRM that is focussed on customer centric business automation and improvement and enhancement of business processes falls under Operational CRM.
Sales, Marketing and Service automation are the main categories of Operational CRMs.
[2] Analytical CRM
CRM built to analyse data of all sorts ( contact data, customer information, payment history etc, derived both online and offline) for companies to obtain customer insights and predict their future behaviour are called Analytical CRM.
[3] Collaborative CRM
CRM built with the purpose of synchronization and integration of customer data from various departments like sales, marketing, finance is a collaborative CRM. The main purpose here is to improve the customer service quality and increase customer retention.
CRM software development - Crucial CRM Features
[1] Contact management
Highly debated as one of the most important aspects of a Customer Relationship Management software, contact management module helps in recording customer details and tracking their interactions with a business.
This, in turn, provides a unified view of customers and helps business focus on improving sales and customer support leveraging the wide range of data. This also helps create better, longer-lasting customer relationships.
[2] Lead management
Leads are something business cannot do without. And when we are building a CRM, why not include a module that keeps track of all your leads from all possible sources along with their interests, activities, behavior etc together in one place? This is what a lead management module does.
This will help your sales and marketing team to work together to qualify them as customers and make sure you never miss on another interaction or follow up.
[3] Task management
A task manager helps organize everything and keep a track of tasks from beginning to end, tracking subtasks, assigning priority and setting deadlines to make sure the project is delivered on time. Task management module in your CRM helps in increasing productivity across your organization and collaborating at scale.
The task manager module must also be able to integrate with device calendar, edit calendar events and set reminders. Also, share your files with your team and track the content in real-time.
[4] Email marketing
When we talk about leads, we got to talk about email marketing too. Even in 2019, 93% of B2B marketers use email to distribute content. Integrating email marketing with your CRM will not only help you manage your campaigns better but will also increase the ROI from the campaigns.
You can further pull data from the CRM to segment your customer list based on demography, interest, industry and personalize the messages for each segment.
[5] Dashboard and reports
The main purpose of a CRM is to gain insights on customers and their complete user cycle. Custom reporting helps you achieve that and more. What campaigns converted the best, which product performed the best, what was the ROI on email marketing etc can be measured with the help of charts and graphs.
This helps get a holistic view of the complete data in one go and can be leveraged by executives to take decisions in order to maximize organizational efficiency.
[6] Mobile access
Nobody pays for seat warmers nowadays. Employees need to access the CRM and manage key information anywhere and anytime. Mobile CRM does just that - it delivers a full CRM experience on smartphones and tablets.
Mobile CRM allows employees more flexibility and access to real-time updates and vital information, so that you can run your business on the go!
[7] Integration with social media
The number of social media users worldwide in 2019 is 3.484 billion. This ever-increasing group of potential leads spread over Facebook, Twitter and LinkedIn presents businesses with the easiest opportunity to score. So, integrating your CRM to social media is the need of the hour.
Track brand mentions, customer reviews and reply to customer concerns over social media to take your lead generation and marketing to the next level.
So, with the features under our grasp, let's see how much does it cost to build a custom CRM?
With the above-mentioned features, a custom CRM will cost somewhere between $20K-$40K. If you further add, chatbots, sales forecast, integration with other third party apps, costs will significantly increase.
Though you might find a readymade CRM solution at a much lesser cost, in the long run, you would incur a hefty sum to customize the CRM and add or remove functionalities that are unique to your business.
Parting words :
Before you decide to build or buy, you need to identify your business needs. Ask yourself these set of questions :
What functionalities does your CRM need?

Is your team small or big?

How scalable do you want your CRM to be?

Do you need to integrate your CRM with other systems?

Do you need your CRM tomorrow or you can wait a few months?
If you know the specific functionalities and have a team that will scale in the near future and require third party integrations along with time being not such a big concern for you, we recommend custom CRM development. A all-in-one CRM software provides visibility and is more connected and accessible. It is also cost effective in the long run. Binaryfolks has experience in developing custom CRMs for both enterprises and startups. Got a business idea? Awesome! The first consultation is on us :-)