Whether you are building a Service for your upcoming startup or you are an enterprise looking to quickly deploy some new internal processes or upgrade some largely monolithic and old applications, in most cases you will probably be better off going to SaaS route rather than building it On-Premise.
BinaryFolks is a Custom Software Development Company in India with a specific focus on Cutting Edge SaaS-based Application Development. We design, build and maintain secure and robust SaaS solutions for startups and enterprises all over the world.
What is SaaS?
One of the main categories of cloud computing, SaaS or Software-as-a-service, is a software distribution model where the application is hosted by a third-party-provider and is made accessible to customers over the Internet.
In Layman's language, instead of spending money on building infrastructure to install and maintain software, one simply uses the internet to access it. So, there is no need for any hardware or software to buy, install, maintain, or update.
SaaS has revolutionized the software delivery model. The hassle that resulted from the complex on-site installation to custom development to training now happens in a matter of days or less, thanks to SaaS.
As a result, 64% of small and medium businesses are already using cloud-based technologies.
How Do I Choose Between SaaS & On-Premise?
SaaS sounds fancy and all, but, deciding between SaaS application development or on-premise solution is an important decision that enterprises need to take, as they are always looking for some competitive advantage.
Deciding between these two will largely depend on the kind of business you run and what your specific business needs are:
How much data is within the scope of the project?
Do you need to scale storage capacities as and when the business grows?
How many users simultaneously need to use the system?
How much are you spending on hosting, infrastructure, maintenance etc?
Is the existing system flexible to deal with the current requirements?
SaaS-based applications are a better option when you are dealing with enormous data and a thousand users need to simultaneously login and use the system. If your business needs to scale, then SaaS is a good bet. Also, SaaS benefits often come down to serious financial savings.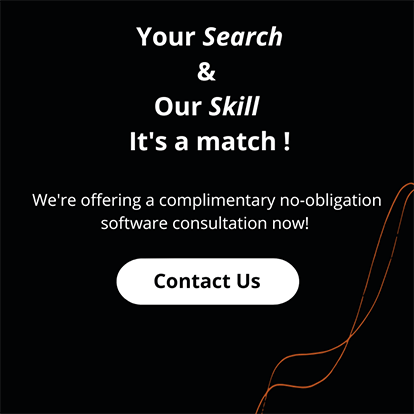 Why Switching To SaaS Will Be The Best Investment for your company - the benefits of SaaS application development:
Cost
For starters, SaaS reduces in-house infrastructure and maintenance costs as it is hosted in the cloud. Instead of provisioning internal resources to install the software, there are APIs that get the software up and running. Also, there is no license that needs to be bought. Additionally, it is a pay-as-you-go model, resulting in further lower expenses. Even as you scale, you know how much it will cost you and you can plan your budget accordingly.
Multitenant architecture and system upgrades
In SaaS, all users and applications share a single, common infrastructure and code base that is centrally maintained. It also secures the private data for each of the tenants from the other and cut down the much valuable deployment time and cost of investment. Also, this helps to maximize the usage of the resources optimally. Seamless upgrades and updates are automatically done by your cloud service provider ensuring you are up-to-date with the most recent software version without any effort of your own.
Scalability and Performance
You can scale SaaS-based applications as and how you like without any need of investing in server capacity and software licenses. You just need to adjust the subscription according to how your business is expanding and access more, or fewer, services or features on-demand. A cloud-based system can be deployed across multiple regions incurring absolutely no additional costs for the rollouts. SaaS solutions ensure maximum network performance and are adaptive to your needs.
Maintenance
With the SaaS model, your IT team will spend much less time to build a working solution and maintain it and administer regular check-ups to ensure the system runs fine. No hardware maintenance or repairs are necessary. Cloud services that host SaaS provide multiple incremental backups to store, restore and rollback information.
Why Choose BinaryFolks for Hiring SAAS Aplication Developers?

Driven by ex-engineers from Google, Amazon & Salesforce
101% Value For Money (+1 for Our Complimentary Consultation before You Spend Your 1st Dollar!)
Reviews That You Can Verify!
Safeguarded Business With An NDA
Out-Of-The-Box Innovations
Questions Galore (Until Your Requirement & Our Understanding are mirror copies!)
Insight-Rich Scope Enhancement
Looking to build saas application?
Our experts can help you!