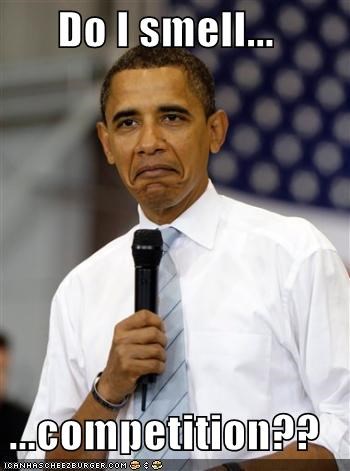 According to popular research, 61% of consumers visit a website to compare product pricing. So, businesses in all sectors especially ecommerce and travel, need to constantly monitor prices across thousands of websites and ten thousands of products. This is to make sure that the price they are asking from their customers is attractive enough!
Price scraping is a necessity here. We, in this article, briefly explain the benefits of scraping prices from the web and analyzing them to understand the market dynamics better and consequently, beat their competition.
Sherlock Holmes once said, "It is a capital mistake to theorize before one has data." You've probably heard of kilobytes, megabytes, gigabytes, or even terabytes. Let me talk about exabytes! According to the World Economic Forum, By 2025, it's estimated that 463 exabytes of data will be created each day globally.
Unfortunately, all these abundant data on the internet is not open and available for download. But think of what all the gargantuan amount of data can do for your eCommerce or travel business, only if u had the access to the data! You sort of do!
Ethical web scraping is a technique to extract massive amounts of useful data from websites.
Based on your uniques requirements, a web scraping company builds a price scraper to data from millions of web pages and then extract the structured data and export it as .csv or .xls files.
Read more - Challenges and best practices of data scraping
What is Price Scraping?
Scraping competitor's prices off of their websites using price scraper bots to gain an idea of their pricing strategies is what price scraping is. Extracting prices from the web is leveraged mostly by eCommerce, Hospitality and Finance industries.
Why scrape prices?
The global eCommerce market has more than millions of stores and that number is ever increasing with new businesses getting added every day. So, with that amount of Commerce shops, the competition is also tremendous.
The Finance and travel industry has a huge problem with prices changing every second.
Scraping price from the web helps businesses understand market dynamics and attract price-sensitive buyers. This is done by setting prices lower than baseline prices in the marketplace.
Let's admit, majority of the buyers are price-sensitive (customers who view price as a serious factor in purchase) or bargain hunters (the hunt for the lowest cost possible). And it's prudent too! Customers will always want to shop from a website that offers them the lowest price for the right quality.
To entice these reasonable shoppers into making a purchase, you got to think ahead of the competition.
Manually tracking prices of thousands of sites and then assessing and optimizing your own price is neither practical nor feasible. So, it is necessary that eCommerce owners leverage the abundant data that is available to them via some automation. Web scraping does exactly this! In conclusion, price scraping helps businesses influence consumer-buying decisions and optimize revenue.
Read more - eCommerce and web scraping
Benefits of price scraping
[1] Competitor Analysis in real time
In this price-sensitive industry domain, it is very important to analyze and monitor your competitor's pricing in order to keep with the competition. Scraping prices from the web and further analyzing them will help companies adjust their own price margin at the right time. This will improve sales and increase revenue.
But what about the situations when prices change too frequently? Like flight prices, Sensex, etc. Normal scraping bots capture pricing data from ample sources but that pricing data is not updated every second. So, the need of the hour here is for real-time price scraping.
With real-time price scraping, the need to run the scraper after a frequent interval ceases to exist. There is also no delay in updating the data. This means instantaneous responses within seconds and also quicker and more efficient analysis.
Also, real-time price scraping means no downloading and storing all the data since the prices are scraped and the data is displayed in real time.
[2] Determine pricing Strategy
How many products and prices do you think a consumer browse before they land on your website and complete a purchase? Hundreds to thousands. In order to convert these customers, you need an imperative pricing strategy. The effectiveness of a price strategy will determine the profit and revenue of a business.
If you are not a monopoly, you need to be aware of your competition to set the right pricing strategy. The basic rule of ecommerce is if you are getting it cheaper, buy it.
Scraping competitor prices paints a bigger and better picture of the strategy your competitors are undertaking and makes it easier for you to determine your own pricing. These price strategies aim to attract buyers by offering lower prices on goods and services than competitors.
Another way you can use the scraping to your benefits is you highlight the contrast in two prices for two similar items. Place an expensive product beside a cheaper one and let the buyers see the difference in price to figure out the better deal.
Knowing what prices your competitors are exhibiting is crucial. Apart from determining optimal pricing, it also improves brand reputation and hugely impacts the market share and customer loyalty of a brand.
Read a price scraping case study of Binaryfolks' here - Automated repricing browser extension
[3] Analytics
It would have been the best thing if businesses understood how customers think and what they like. Selling them products would be so much easier. Data analytics steps up here and help businesses understand their customer's better.
By integrating your analytics and reporting software with the scraped data, you can easily analyze the results of your pricing strategy over time. Also, compare your strategy with your competitors to see what they are doing differently. With this knowledge, you can cater to the shopper's needs and be ahead of your competition.
With analytics, if you are tracking your customer's shopping pattern, you know how they shop and what they have in their wishlist. As soon as the prices of the products they are eyeing drops, shoot them an email and make them jump to claim the deal.
You can also create reports on price trends, competitor margins, demand trends, etc. Also, draw up historical data to analyze future trends and forecast future demands.
Some applications of price scraping :
[1] Competitive Pricing analysis - Get an overall understanding of your competitors and their pricing strategy
[2] Data aggregation - Compare prices from different websites and aggregate them to help customers get more information.
[3] Marketing and promotion - Targetted marketing for customers with different price ranges.
[4] Demand forecast - Taking a look at the trends in the product pricing and present demand and forecasting future demand.
[5] Research and Analytics - Derive insights on niche markets about pricing strategies and, demand.
[6] Marketplace rating monitoring - See where there business stands according to global standards and continuously optimize to rank better.
What does the price scraping software look like with Binaryfolks?
Client's business team give us their requirements. Based on the requirements, we develop a custom web scraping bot to fetch the price related data from their competitors' eCommerce portals. Crawl frequency is decided keeping the requirements in mind.
Once crawling is completed, the extracted data is presented to the company via multiple formats, based on their preferences. Then the prices are indexed and a matching algorithm for the similar products are put in place to help the business align pricing to the desires of customers. With us, never miss a critical piece of data again.
Are You Ready to Scrape? Scraping prices is the easiest and the most cost-effective way for businesses to gain insight into their competitors and their pricing strategies. This, in turn, helps them make informed decisions about their robust pricing strategies and marketing techniques.. Looking to scrape price data from competitor's sites? Let Binaryfolks help.