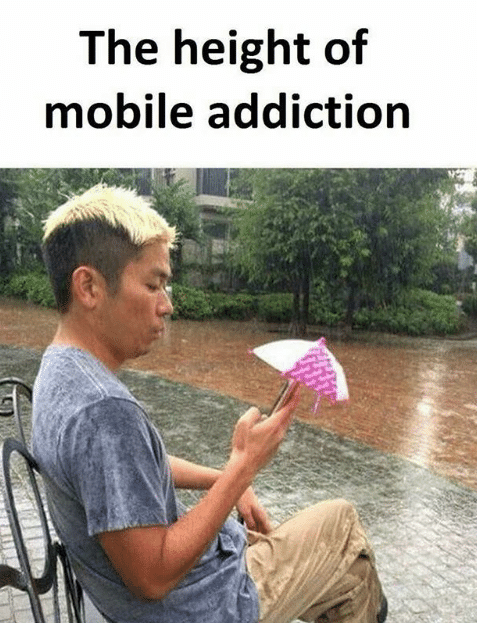 Over 3.8 billion people across the world own a smartphone. I bet most of you are reading this article on a smartphone too ;-) With these kinds of stats, one can take a random wild guess that the mobile app industry is booming. Our today's assignment is to address the universal question - how much does it cost to make an app?
Let us precede our discussion on the mobile app development cost by some stats that will help you understand the mobile app industry better.
26% of Americans are almost always online, according to new research

By 2023, mobile apps are projected to generate over 9935 billion U.S. dollars through paid downloads and in-app advertising.

As of 2019, over 2 million apps are available for download on the Google Play store, while 1.83 million apps are available on the Apple App Store.

64% of app downloads come from the APAC region, 19% from EMEA, and 17% from AMER

It is expected that the total amount of payments made using mobile devices will reach $503 billion by 2020.
So, the mobile market seems invictus now! Quite often, we are approached by clients telling us they need to know how much does it cost to develop an app. After some cross-questioning, it turns out that they want to make an app because having an app for everything is the new trend.
We, very quickly want to address the basics here. You can go through this piece of article where we, in details, explain when is an app useful and when does it make sense for you to develop a mobile app?
So, how much does app development cost? Well, it can range anywhere from $5,000 to $200,000. That's quite a variation in the range, you ask! Let's get into the depth of what factors we have to keep in mind before estimating the cost of mobile app development?
*** On the web, there are many such mobile app cost calculators who come up with an amount when you oblige them with certain answers about your mobile app requirements. This is nothing but vague and the estimation you receive will be random.
Let's start with what kind of software development company you are looking to hire? You have two choices - Nearshoring or Offshoring app development.
Nearshoring vs Offshoring
Nearshoring is when you hire someone in your time zone to help you build a mobile app. It could be someone local, someone within your country or someone in the neighboring countries. Let's get an idea of the hourly rates for app development for different regions.
The mobile app development rates for different regions in 2019
(This is calculated on the basis of a random sample taken from various freelancing and directory sites)
[1] Eastern Europe - Belarus, Ukraine, Poland, Latvia -> Developers or the development companies, on average, charge $25-50 per hour for app development. The highest hourly rates go up to $100 per hour.
[2] Western Europe - Spain, Portugal, Netherlands -> Here app development companies or freelancers range from $25-$80 per hour. There are ample developers charging $150 per hour and some even going up to $350 per hour.
[3] Asia - India, China, Philippines, Srilanka, Pakistan, Vietnam -> Ranges vary here. Rates start from 15$ per hour but you will also find people who are willing to sign up to develop an app at $10/ hour. The highest range that Asian developers charge is around $60-70/hour. **** With Asia, developers who charge less than $25/ hour might look tempting but later on your expenses will be definitely on the higher side, fixing all the corners they cut.
[4] Latin America - Brazil, Mexico, Columbia, Costa Rica - App development charges range from $25-$50. The highest they charge is around $60/hr.
[5] USA and Canada - App development starts from $50/hr and can go up to $200/hr.
[6] Africa - South Africa, Egypt, Morocco - Generally the hourly development rates start from $30 for the African countries. Egypt leads the race in software development with comparatively higher charges. Though it starts with 30 bucks per hour, development rates in Africa usually don't exceed $60.
[7] Australia - Sydney, Perth, Brisbane - Australia has varying per hour charges for mobile app development. It starts from $30 and ranges up to $150. Most developers fall in the range of $50/hr to $100/hr.
So, if you are a resident of USA and decide to nearshore, you will incur a minimum of $60-$80 per hour. If you offshore it to Aisa, you will incur an hourly expense of $35-$40 per hour for experienced developers.
This reduction in costs comes from the wages because in India, the wages are much lower than it's US or European counterparts. But that doesn't mean any compromise with the software quality. Asia has a huge talent pool and that helps with the quality. India has the highest ISO certified firms and has become one of the top software destinations in the IT industry with a 55% share in outsourcing.
Read more: Why India is the leading destination for software development?
Keep this in mind while you hire a software development company. Your costs will largely depend on which company you choose. I guess our rate cards for different software destinations will help you make an informed decision.
Now that we are clear with how your software development destination influences your app development cost, let's move ahead and see what are the four other factors on which the cost of creating an app depends on.
Features and user flows

Platforms

Design

Backend development
These are the broad categories that influence your app costs. To get an answer to "How much does it cost to create an app", we have to understand these factors in detail.
1. Features and user flows
Goes without saying, the cost to build a loan calculator will be much less than the cost to build Tinder. The main reason being the feature and user flow of a loan calculator is much less complex than that of a dating app.
The features, their functionality, and the complexity behind developing those features will influence the cost of an app. An app with user authorization, in-app purchase, gamification, geolocation, chat, API integrations, complex CMS, push notifications, etc will cost you much more than a simple 4-5 steps app that calculates stuff or an app that helps you read motivational quotes.
As you add extra features to your app, the development effort and time both increase. Along with that, business analysis and project management time also take a hike. Also, additionally you might sometimes decide to change or modify some requirements. Those will cost you some extra bucks too. Keep that in mind while planning your budget.
2. Platforms
iOS, Android or both? What platform will you want to build your app on? The cost would not vary too much if you decide to build native apps ( apps designed exclusively for a particular mobile operating system). So, if you want to build an app for either iOS or Android, your cost will be the same. But if you want to develop both iOS and Android native apps, then your budget will increase.
If you want to develop hybrid apps or cross-platform apps ( apps designed and coded in such a way that the app can be used on multiple platforms), your budget will be lower than developing native apps for both platforms individually. As hybrid apps mean you can launch on both Android and Apple platforms simultaneously. This results in lower development time and hence lower costs.
But, hybrid loads in webView and hasn't reached the native performance yet - keep that in mind before making a decision. Of course, if a hybrid app is exceptionally well built, the performance can be equal to that of native apps.
Read more: Hybrid vs native apps
3. Design
Design is another factor. The more complicated your app design is, the costlier it is to build. It starts with prototyping and wireframing. Then there is the visual design, UI and UX, logo, and icons.
A few things to note here: The design should be responsive, i.e. your app should be compatible with a large range of devices. Also, follow KISS principle (Keep It Simple Stupid). A simple, user-friendly, interactive design is all you need. Keep your customers in mind and make an app w.r.t that. Even someone who's not as tech-savvy as you are, should be able to operate the app without a learning curve.
4. Backend development
If you build an app keeping millions of users in mind who are supposed to simultaneously use the app and share information. This huge amount of data needs to be synchronized and saved in the cloud, thus translating to a scalable app backend.
A backend generally consists of an application server, web server, and a database. When scalability is the focus, there will be load balancers too. Development for emails and push notification also needs to be included here.
If your mobile app needs backend development, your cost will increase.
**** Apart from these, analyzing your business needs, project management, app maintenance and testing the apps will add to the total cost of developing a mobile app.
So, how much does it cost to create an app?
Standard apps with say 6- 8 different screens and very minimal features like maybe calculations using backend logic, a simple CMS with any integrations or backend infrastructure will cost you less than $10K.
With features like User authorization, Push notifications, API integrations and development, Social sharing, Payment integration, a simple Backend structure, an app will cost you somewhere between $10K - $30K.
Enterprise apps or eCommerce apps with Social login, Push notifications, Media, Geolocation, In-app purchases, Chat, Complex backends, Gamification, Loyalty programs, Payments, Analytics, etc will cost you between $40K - $100K.
*** These are rough estimates and your app might differ based on the functionalities you choose.
It doesn't make any sense to repeatedly ask your software development company for cost and time estimates before a detailed discussion of the project. To be very honest, they will not have an idea. Once both parties understand the requirements, in entirety, they can estimate the man-hours behind the project and set you up with a cost w.r.t your requirements.
How do we estimate the cost of developing a mobile app at Binaryfolks?
[1] We start off with a meeting. We try and understand your app requirements at a high level first.
[2] Then we process all the information and prepare a Business Requirement Document(BRD) where we ask questions, point out logical gaps in your user-flows and business logic, provide suggestions and repeat the process till both parties reach a common clear understanding of the project in low level.
[3] When we both agree on the complete app flow, our System Architects and Project Managers break the complete flow into milestones. Based on the timeline and effort, we offer you an optimal development cost and time frame.
Once the cost and time frame is approved, we go ahead with the development. We provide 360-degree development services - business analysis, product development, project management, testing, and maintenance.
Some points to consider before developing a mobile app:
[1] Have a very clear idea of the category your app falls under. You will require this while submitting your app on the app stores.
[2] Do not go to and fro with your requirements. This will result in changes in the business logic and the user flow and will cost you more.
[3] Do not attempt to make an app that has everything. You cannot have a single app for users to calculate home loan installments and watch movies simultaneously. It will not go well with your business as well as with your audiences.
[4] Do not skip testing your app. Repeatedly read unless you get your head around it - "Do not skip testing your app!"
We also have a related article on "How to decrease the cost of mobile app development". Take a read.
To conclude
Facebook cannot be developed with $1000. The price of an app depends on whether you hire developers in-house or you outsource. It depends on the complexity of the features and the platform of your choice. Design and backend structure adds to the cost too. Post app development expenses like testing and maintenance need to be considered when settling up an app development budget.
In conclusion, the answer to "How much does it cost to make an app in 2019" is not straight-forward and easy. I hope this article helps you see the entire process in new lights and helps with estimating your development budget. Ready to build an app - Let us help you!