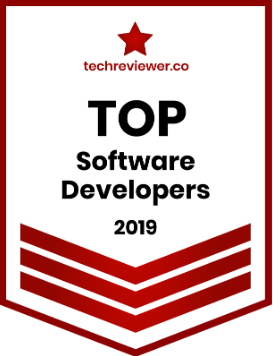 BinaryFolks has been featured in the list of 60 top software development companies in 2020 published by TechReviewer.co
The analytical team of TechReviewer carried out a research on more than thousands of companies and came up with a list of the top 60+ software development companies in 2020. The benchmarks for this listing included in-depth technology expertise, robust background and full-cycle software development services.
We are happy to share that Binaryfolks was featured in this roll of honour.
Binaryfolks is a trusted software development company with more than 8 years of experience in custom software development, mobile app development, SaaS-based product services, web application development.
We have served enterprise and startup customers from 15 countries with our custom software development services that were built specifically keeping their needs, business and process flow in mind.
We are thankful to the team of Techreviewer for recognizing us as the leading software development company. Also, a special thanks to our clients for choosing us.